'The Favourite': How Much of the Oscar-Winning Movie Actually Happened?
If you've seen The Favourite, you got a highly entertaining look at the life and reign of the Queen Anne, the last Stuart monarch. Yorgos Lanthimos's film received no fewer than 10 Academy Award nominations. Olivia Colman, who played the lead, won Best Actress for her portrayal of Anne.
As war rages with France in the countryside, we get a look at another battle inside the palace — this one between the queen's two closest advisers. In the end, a "favorite" named Abigail emerges as Anne's preferred maid while Sarah, wife to the Duke of Marlborough, gets banished from court.
It's a fascinating story that involves an unexpected love triangle, among other things. Here's a look at which aspects of the film match the historical record, and which do not.
Queen Anne ruled from 1702 until her death in 1714.
Before digging any deeper, viewers can be assured that Anne, daughter of King James II and sister of Mary, became queen when Mary's husband William died in 1702. (Mary's death in 1694 had put Anne in line for the throne.)
As portrayed in the movie, Queen Anne died childless after a series of miscarriages, still-born babies, and children lost at early ages. William, her last surviving son, passed away in 1700 at the age of 11. He was the 18th child Anne had (and lost) with Prince George, who does not factor at all into the plot of The Favourite.
Sarah Churchill, wife of Marlborough, was a trusted minister.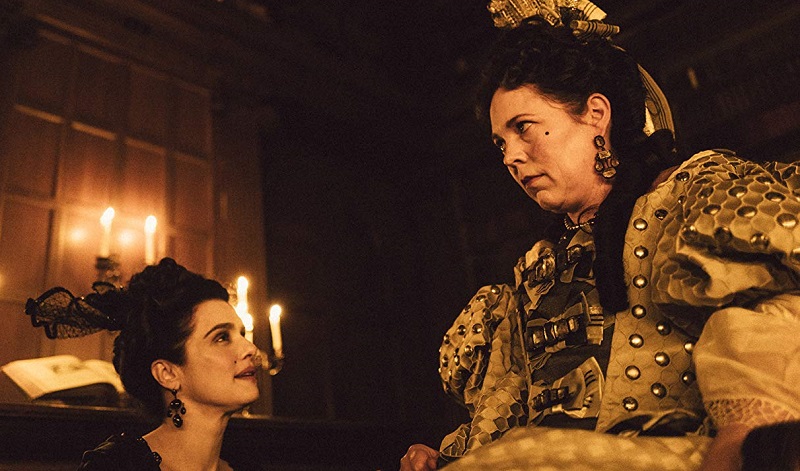 Queen Anne definitely leaned on the advice of Sarah Churchill, Duchess of Marlborough (played by Rachel Weisz) and a key player in court. As in the film, the two had a falling-out later in her reign, but prior to that Sarah was her favorite.
Churchill's husband, the Duke of Marlborough, was a leading military figure (a general) during Anne's reign. With that in mind, it's not difficult to see how Sarah had such a prominent influence on the queen.
Wars raged on both sides of the Atlantic throughout Anne's reign.
As Marlborough and England's allies fought The War of Spanish Succession (1701-14) against France and Bavaria in Europe, another war raged on in the colonies. That conflict bore the name Queen Anne's War
(1702-13) and lasted almost the entirety of her reign.
While multiple factions and monarchs engaged in the European war, England and France were the key players in North American fighting. It ended with England (by then Great Britain) acquiring territories from France.
In Sarah's absence, Anne grew close to an uneducated chambermaid.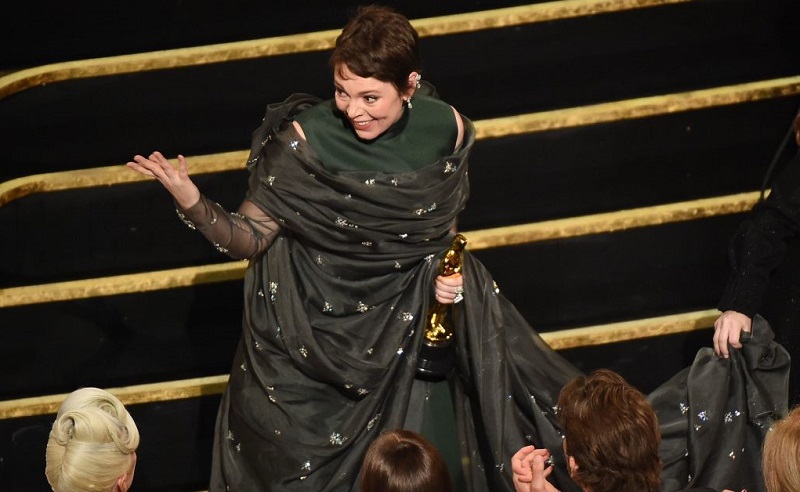 Several key political developments came during Queen Anne's reign. In 1707, England and Scotland unified. That made Anne the first queen of Great Britain. Meanwhile, the emergence of the two-party system (Whigs vs. Tories) further complicated things.
During these tumultuous times, Sarah Churchill had much business to attend to on Anne's behalf. As a result, her absences became longer from the queen and the palace. Abigail (Emma Stone), an uneducated maid who was friend with Sarah, became Anne's favorite during this period.
Rumors of a sexual relationship between Anne and Abigail circulated at the time.
As for the love triangle viewers get in The Favourite, rumors definitely abounded on the subject during the reign of Queen Anne. In her 2014 biography on the queen (cited by Esquire), Anne Somerset reprinted a song the queen's opponents wrote about Abigail (referred to as "the slut of state").
Oh! Abigail that was her name

She starched and stitched full well

But how she pierced this royal heart

No mortal man can tell

However, for sweet service done

And causes of great weight

Her royal mistress made her, Oh!

A minister of state.



Somerset notes that Sarah Churchill helped spread the rumors of, in the queen's words, these "shocking things" about her. On the one hand, that point makes it likely that Sarah and Anne never had any sexual relationship.
Still, it does not substantiate the rumor about Anne and Abigail. Nonetheless, if you were going to take liberty with a historical account, this topic would be one considered fair-game for filmmakers.
Check out The Cheat Sheet on Facebook!