'The Final Girls': The Film Fans of 'Cabin in the Woods' Need to See
Horror, like comedy, is among the most subjective genres of storytelling. However, some films — such as Shaun of the Dead and Scream — manage to seamlessly blend these two types of narratives to create a satirical take on a classic premise. Such is the case too with director Todd Strauss-Schulson's 2015 film The Final Girls., a film that's destined to become a cult classic horror film in the coming years.
Just as Drew Goddard's The Cabin in the Woods applies a self-aware sense of humor to the tried-and-true subgenre of slasher films set in the wilderness, The Final Girls hews closely to the "masked killer offs a group of horny camp counselors" setup from the original Friday the 13th to tell a new tale with a surprising amount of heart. The story centers on Max (Taissa Farmiga), a young woman still reeling from the death of her actress mother (Malin Akerman). When Max and her friends inexplicably find themselves pulled into her mother's most famous film — a campy 1980s slasher flick called Camp Bloodbath — they must team up with the film's characters and find a way to survive a ruthless killer until the credits roll.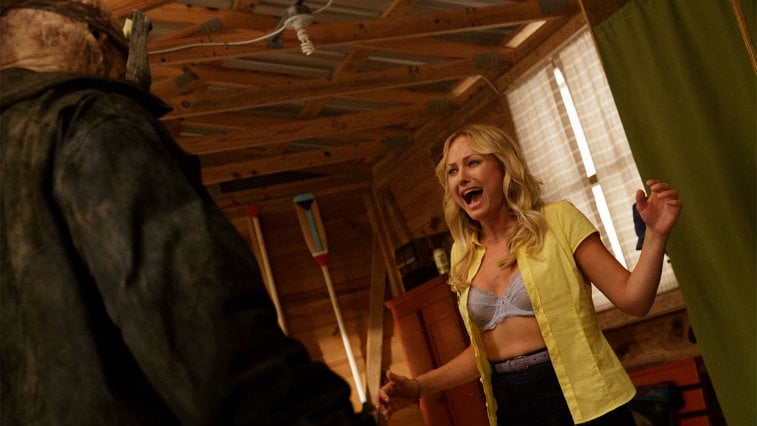 Even with that clever concept and a cast full of bright young stars — which also includes Adam DeVine, Nina Dobrev, Alia Shawkat, Alexander Ludwig and Thomas Middleditch — The Final Girls received only a limited theatrical release and, as such, likely slipped past all but the most committed moviegoers. Regardless, the film's energetic spirit and fresh approach to horror clichés do come across as something truly special. Buoyed by a sharp script by M.A. Fortin and Joshua John Miller, Strauss-Schulson — who previously directed underrated sequel A Very Harold and Kumar Christmas — has crafted a remarkable gem here that wisely underscores its deliciously silly comedy with an emotional and very human story of a young woman dealing with personal loss.
Yet, The Final Girls never lets this sense of tragedy drag the story into pure melodrama. Farmiga and Akerman keep their characters grounded and believable throughout, serving as the emotional core of the film while the supporting players deliver quip after quip. Moreover, though the PG-13 rating may irk some hardcore horror fans, the film manages to remain true to the essence of 1980s slasher cinema without indulging in buckets of blood. After all, the violence isn't the real point. The intertwined relationship between life and art — and the ever-changing nature of both — is key here, as The Final Girls weaves in just enough social commentary to gently poke fun of the magic and absurdity of cinema.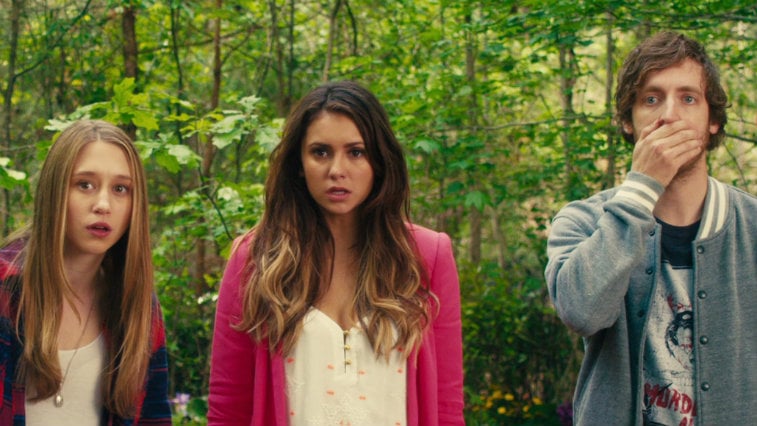 According to the filmmakers, a sequel could still be in the offing if The Final Girls manages to find a wider audience, and trust us, anyone who sees it will be dying to see where the story goes next. In just the past few months, Strauss-Schulson's release is quickly amassing a cult following, and with any luck, that momentum will only continue to build. With its inventive take on horror conventions and tons of wry humor, The Final Girls is a worthy discovery for any viewers looking for something new and different but especially for fans of genre mash-ups in general. The film is now available on Blu-ray and DVD as well as for rent and purchase on iTunes, Amazon, Google Play, and other formats.
Follow Robert Yaniz Jr. on Twitter @CrookedTable
Check out Entertainment Cheat Sheet on Facebook!       
More from Entertainment Cheat Sheet: