'The Flash' Season 3: Everything We Know (So Far)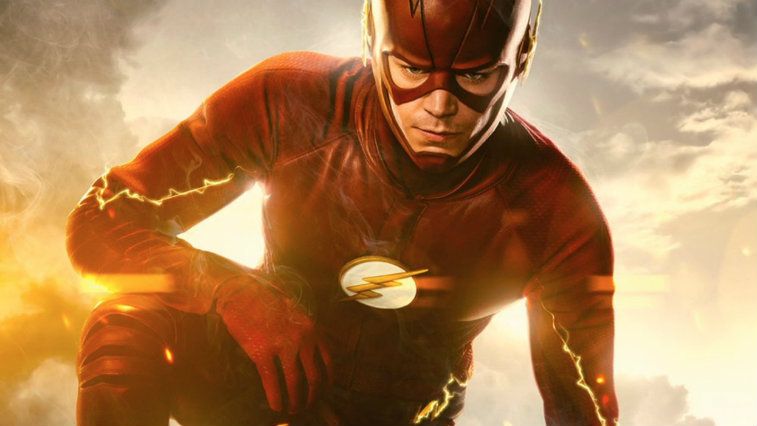 The Flash has big plans for Season 3. With the third season premiere set to air this fall, the stars and producers of the hit CW series have started dropping new hints about what fans can expect — including the kick-off to a major DC Comic event, the introduction of another, potentially evil speedster, and more potential crossovers. Here's everything we know about The Flash Season 3 so far.
1. Flashpoint is coming

After a major twist ending in Season 2 saw Barry (Grant Gustin) saving his mom from the Reverse-Flash (and therefore irrevocably changing his past and future), fans began speculating that it could signal the beginning of the iconic DC Comic event, Flashpoint.
In June, Gustin addressed the rumors, confirming that the Season 3 premiere will be entitled — you guessed it — Flashpoint. For those unfamiliar with that particular comic arc, the story followed Barry as he similarly went back in time to prevent his mother's murder, causing ripples that create a totally altered world where he has no powers and Central City has a different hero.
FLASHPOINT. This is not drill. https://t.co/nzq2NJh9pl

— Grant Gustin (@grantgust) June 20, 2016
That being said, fans shouldn't expect to see the story play out exactly as it does in the comics. "We're definitely doing this FP thing our own way," Gustin teased on Twitter. "I've read Flashpoint, I've seen the amazing animated film. This will be its own thing."
Update 7/25/16: The show teased Flashpoint in its first trailer for Season 3, unveiled at Comic-Con and seen above. The teaser shows how Barry's decision kickstarted an entirely  new timeline, in which both of his parents are alive and he barely knows Joe (Jesse L. Martin) and Iris (Candice Patton). Meanwhile, Cisco (Carlos Valdes) is the richest man in Central City and  Reverse-Flash/Eobard Thawne (Matt Letscher) is back, being held in a cage. Wally West also shows up (Keiynan Lonsdale) in action as Kid Flash for the first time.
[Update 8/24/16:] A second trailer has been released, as seen below:

[Update, 9/27/16: Added "Run Devil Run" extended trailer, below.]


2. We will meet Kid Flash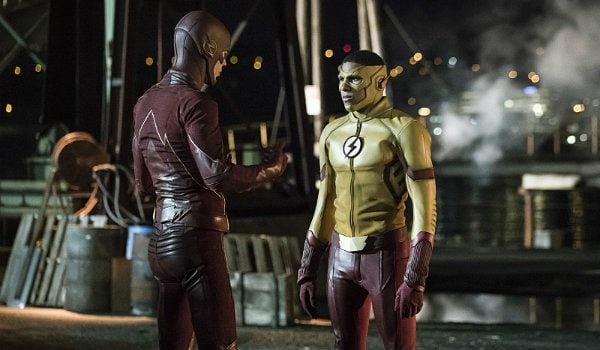 It's been confirmed that Iris's long-lost brother, Wally West, will be suiting up as Kid Flash in Season 3. The news shouldn't come as a huge surprise to fans, as both he and Jesse were hit by a speed force wave in S.T.A.R. Labs in Season 2. That instantly sparked speculation that one or both of them would soon be meeting their speedster fate — and it looks like that will be the case for Wally.
The CW recently revealed its first look at actor Keiynan Lonsdale in his hero costume, seen above. It remains unclear what exactly will spur West to embrace his super alter ego, although perhaps with Barry's powers gone in Flashpoint, it leaves more opportunity for West to take on the hero mantle.
Update 9/1/16: Check out the first photo of Kid Flash in Season 3, above.
3. Power will be a major theme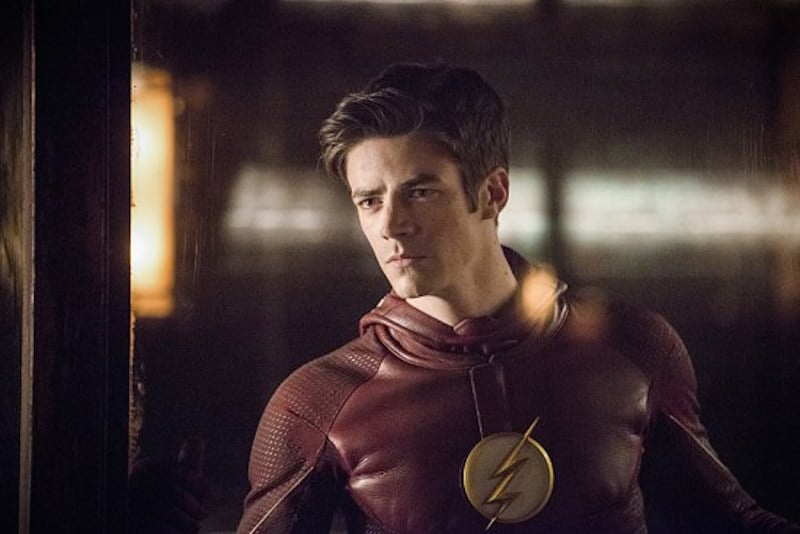 In speaking with EW, EP Andrew Kreisberg suggested that Barry will have problems adjusting into this new Flashpoint reality where characters like Wally now also have abilities. "[Barry still has powers.] One of the themes [of this season] is what does it mean to have power, what you do with that power, and is power ultimately corrupting?" he said.
Carlos Valdes, who plays Cisco on the show, recently also implied that power will be an important themein the upcoming season.  "I think it's important to stress that the altered timeline of Flashpoint will not overtake the season. I think this season is more focused on the repercussions of the creation of that timeline and it being opened," he said, adding,  "I think a lot of fans are expressing concern at their favorite characters and relationships being gone, but without giving too much away, I can assure fans that is NOT the case. With that said, we get back to exploring Cisco and his powers." He then also stressed, "Powers grow. That's what they do."
4. Harrison Wells will be back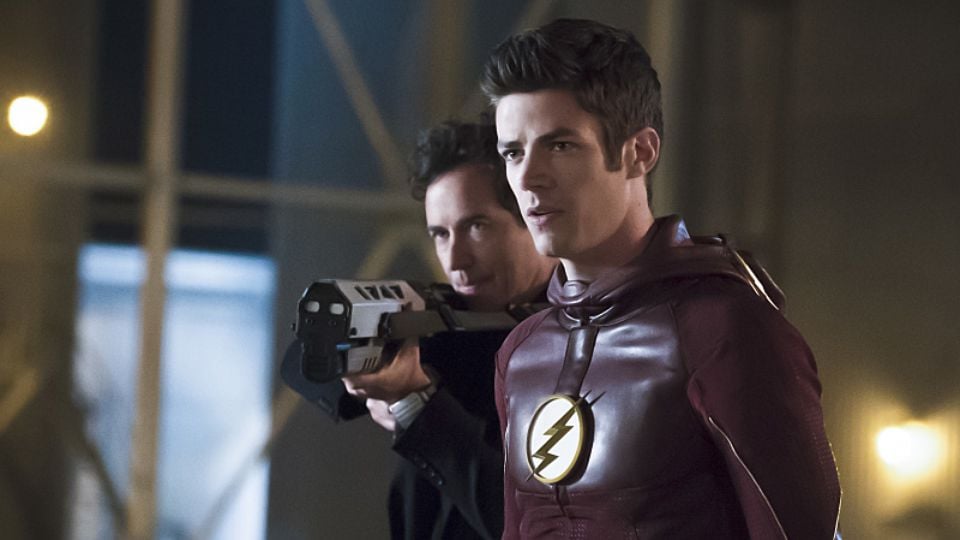 In the Season 2 finale, Earth-2's Harrison "Harry" Wells (played by Tom Cavanagh) was last seen returning to his home universe. But Barry going back in time and preventing his mother's murder threw into question whether any version of Harrison Wells would have a place in Season 3's new timeline. Thankfully, fans don't need to worry about losing the fan favorite character. In May, Entertainment Weekly confirmed that Cavanagh will return for Season 3 as a series regular, although it's unclear whether he'll be playing Earth 2's "Harry" or another version of Wells — perhaps the real Earth-1 Harrison Wells, who presumably wasn't murdered by the Reverse-Flash in this alternative universe?
 4. Jesse may get her powers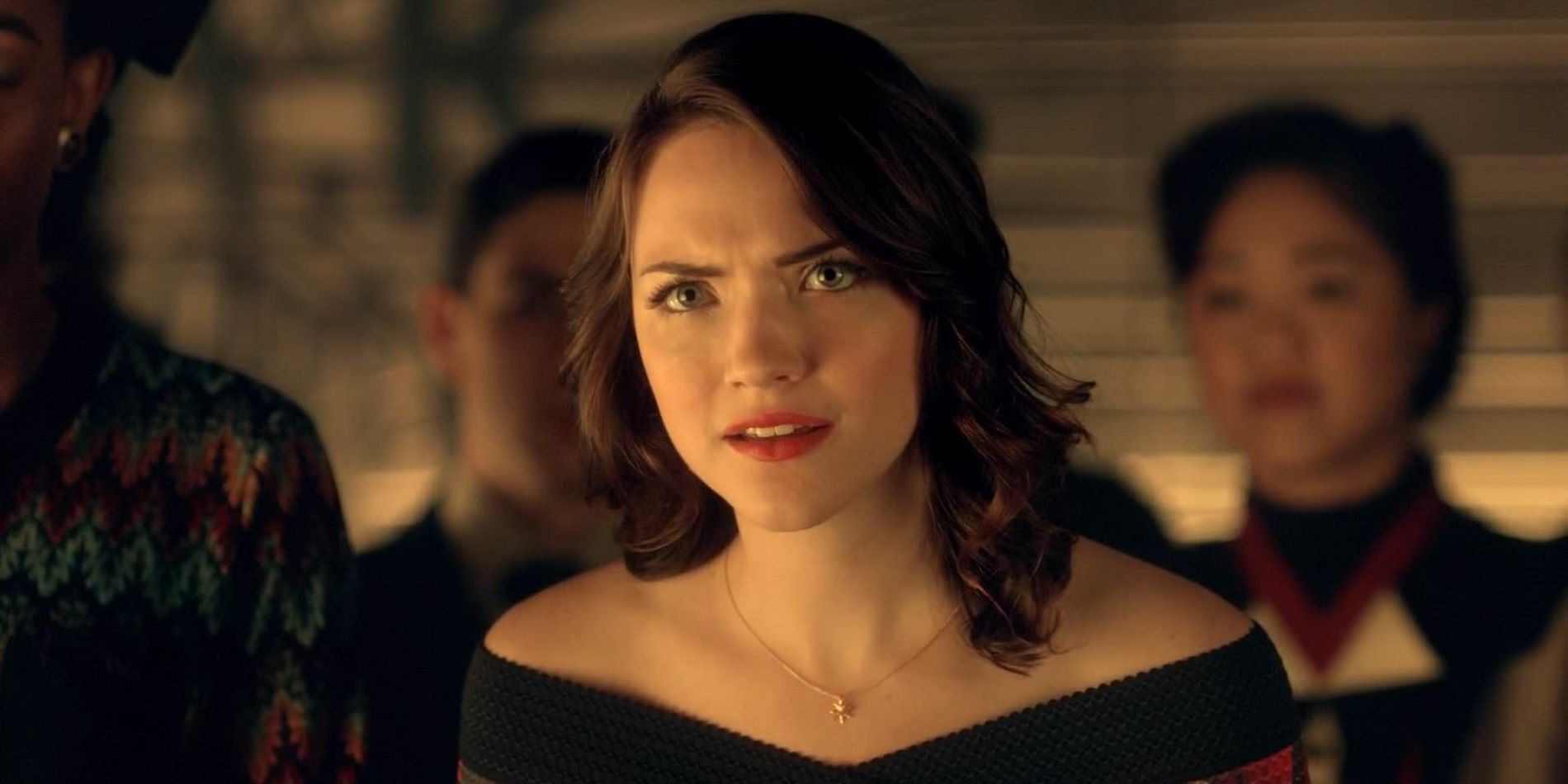 Like Wally, Jesse (Violett Beane) was also impacted by the speed force wave in Season 2. But while Wally will definitively be showcasing his Kid Flash alter ego in Season 3, it's unclear if and when Jesse will also get to display her powers. "I know I'll be back," Beane told TVLine in June. "But I don't know if it's with or without powers."
Beane says she's excited for her character to transform into her superhero self, Jesse Quick. "When Jesse got hit, I was like 'It's happening! It's happening!'" she said. "There was the spark when she got out of the coma, but… it didn't happen, and I was like, 'No!' I'm very excited [to play a speedster], and would love for it to happen early next season."
Considering the premise of the upcoming season, Beane acknowledges that there are plenty of possibilities for her character. "With the whole Flashpoint, anything can happen, right? It's literally open to any different kind of false reality," she noted, per TVLine. "She could be Earth-One Jesse, she could be a speedster… Who knows!
5. A black-suited speedster will show up
Can't wait to see #BlackRacer in #theflash season 3! I like i like :P @ToddJLasance pic.twitter.com/Xl5wxzFitn

— Noura (@nouraARK) July 13, 2016
Aside from having Wally West appear as Kid Flash in Season 3, it looks like there will also be another speedster showing up in upcoming episodes. Photos of a mysterious black-suited speedster on set have leaked online, although it's unclear what character it is and who exactly is playing him.
WHAT IS GOING ON!! pic.twitter.com/DMbzJXAQ9r

— BATMAN (@Batmancanseeyou) July 13, 2016
#TheFlash also had another speedster on set today. Currently DO NOT know who yet.
Any input is welcome. pic.twitter.com/hOug5O3C04

— Canadagraphs (@canadagraphs) July 13, 2016
Per ScreenCrush, fans have identified the actor in the suit as Todd Lasance from The Vampire Diaries and Spartacus. The CW, for its part, has yet to confirm that Lasance has joined the cast.
As for the identity of the character, most fans are speculating that it could be the villainous Black Racer, given the similarity in costumes. The Black Racer can bring death to even the most powerful foes with a single touch.
There's also the possibility that the new speedster will be another iteration of The Reverse Flash known as Daniel West. West was a creation of the rebooted DC Comics Universe, dubbed the New 52, and is the third man to take up the mantle of the Reverse Flash following Eobard Thawne and Hunter Zolomon.
Update 8/15/16: It's been revealed that Season 3's evil speedster is based on DC's Savitar, a pilot who earned his powers after getting struck by lightning. He names himself after the Hindu "god of motion" and becomes obsessed with speed, dedicating his life to unlocking its secrets. Thanks to his studies, he discovers new powers that no other living speedster has mastered.
Update 8/24/16
: Berlanti has shut down the speculation that Savitar has already been cast. Instead, TVLine has confirmed that
Lasance will actually play "The Rival,"
an evil speedster usually associated with (the original) Jay Garrick.
6. New characters will be introduced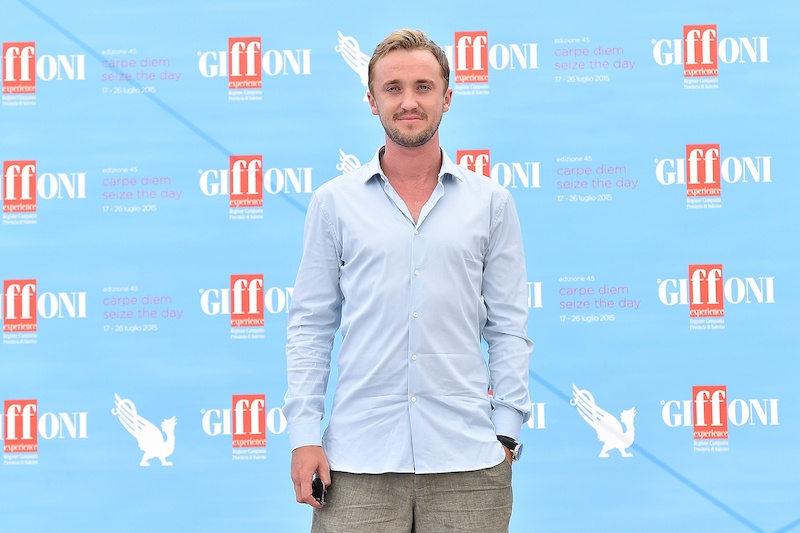 Viewers can also expect some non-speedster new faces to show up in Season 3. According to TVLine, Harry Potter vet Tom Felton has joined the upcoming season in a series regular role. Felton will reportedly play Julian Dorn, a fellow CSI at the Central City Police Department who suspects there's more to Barry Allen than just his good guy reputation. The character is expected to make his debut early on in Season 3.
Update 9/1/16: Speaking about their relationship with SciFiNow, Felton revealed new aspects about character's interactions with Barry. "He's a forensic expert, so he treads on the toes of much of what Barry is good at. Hence they have a slightly abrasive relationship at first," he said. "I say abrasive, but I mean that — clearly because of the events of the season — none of the relationships that Barry has had with other cast members is the same. He's not familiar with me, but I'm familiar with him, so it's an odd dynamic. It seems like a love/hate thing at first."
7. Kevin Smith will return to direct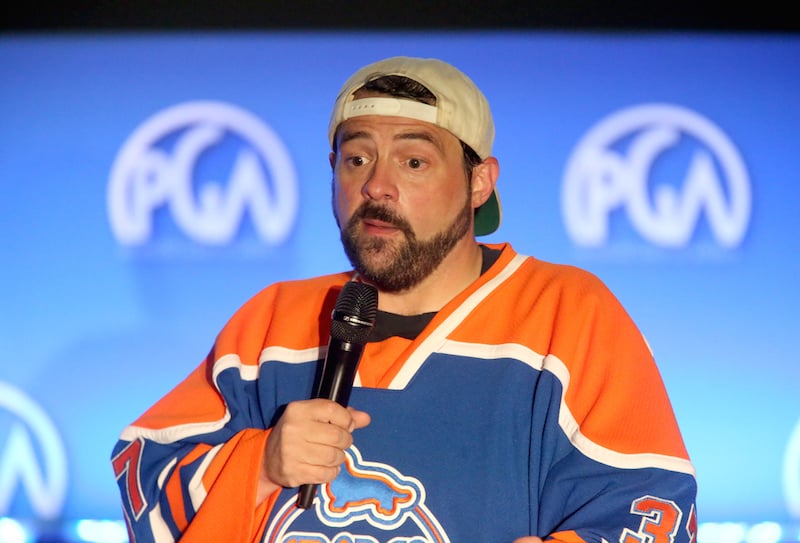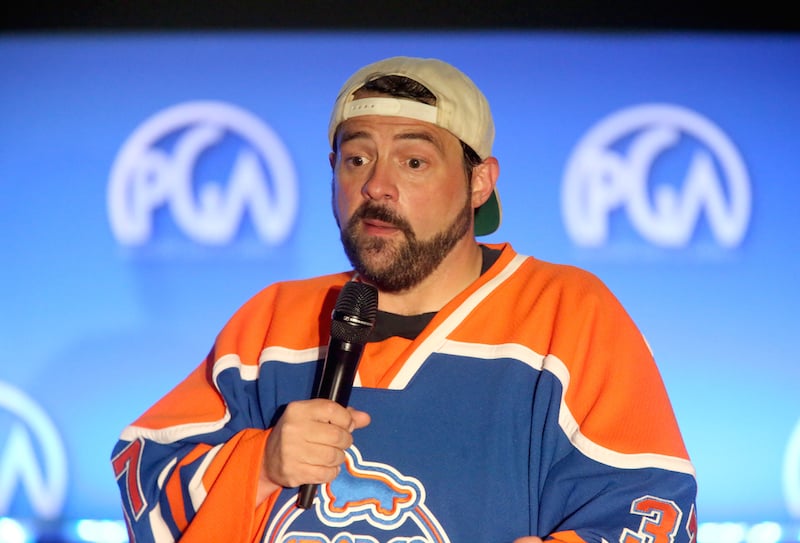 As fans will remember, Smith directed one of the later episodes of The Flash last season, entitled "Runaway Dinosaur." The installment earned high praise from critics and audiences alike and Smith recently confirmed that he will be returning to direct another episode in Season 3.
"I know I'm going back to The Flash, first week of September, to direct episode 7 of season 3," he told Den of Geek. As of now, details about the episode have not been revealed.
I start shooting my second episode of @CW_TheFlash today! Big thanks to @AJKreisberg & @GBerlanti for another run! pic.twitter.com/2leDmdzVju

— KevinSmith (@ThatKevinSmith) September 14, 2016
Update 9/15/16: Smith will be tackling the seventh episode of The Flash, and the director recently confirmed that he had started work on the episode by tweeting a photo of his copy of the script. As you can see above, the title of the episode is covered.  However, some online sleuths realized the text of page 2  is faintly visible and enhanced the image to reveal what looks like a title Killer Frost." Does this mean Caitlin Snow's (Danielle Panabaker) evil Earth-2 doppelganger (who was killed last season) is about to return from the dead? We'll have to stay tuned, but fans are speculating that Killer Frost could return as a result of Flashpoint this season.
8. We may see more of Earth 3 Jay Garrick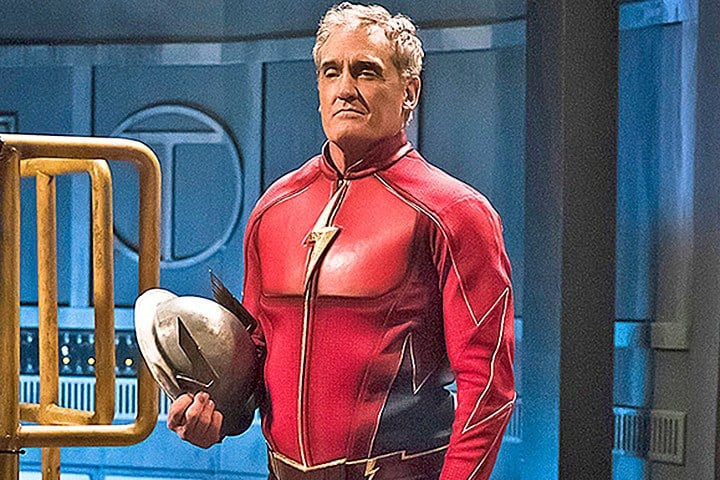 Barry's dad, Henry, was finally released from prison early on in Season 2, only to then skip town, come back briefly to see his son disappear into the speed force, and eventually get killed at the hands of Zoom. In the season finale, it was then revealed that the long-teased Man in the Iron Mask was actually the Earth-3 version of Jay Garrick, who also happened to be Henry's doppelgänger. But with Barry going back in time and changing everything, could Henry Allen still be alive in the new world of Season 3 or will he still be gone, with the focus shifting to his look-alike?
We don't know for sure, but the actor who plays Henry, John Wesley Shipp, has confirmed he'll definitely be back in some capacity. Whether he'll return as Earth-3 Jay or the no-longer-deceased Henry (or both) is unclear, but Shipp teases that he'll play a significant part in the upcoming season. "Yes. I've been given permission to say that yes, they have all kinds of exciting and interesting plans for me, that are interesting not only in the context of the storyline, but they continue to spin out, which will be very challenging for me as an actor," the actor told EW. "That's all I'm allowed to say about that. But yes, I will be back next season."
As Shipp has also pointed out, Garrick's role in founding DC's Justice Society of America could be significant, moving forward. "The thing that's exciting for me about this is Henry Allen had a limited shelf-life; a very important shelf-life. I'm so happy I had those raw, emotional experiences, but it was coming to a close, and it was pretty linear what his role in the show was. Now suddenly, Jay Garrick is wide open," he told IGN. "Like you suggest, if they're going to have a Justice Society, well that's got to include Jay Garrick, and also my role in The Flash. This is actor speculation, by the way; this isn't anything that I've been told. The only thing that I've been told is there is so much more that we can do with you – meaning me, John Wesley – than we could before. Andrew and Greg both said, 'We can't to start writing it.'"
9. Grodd will be back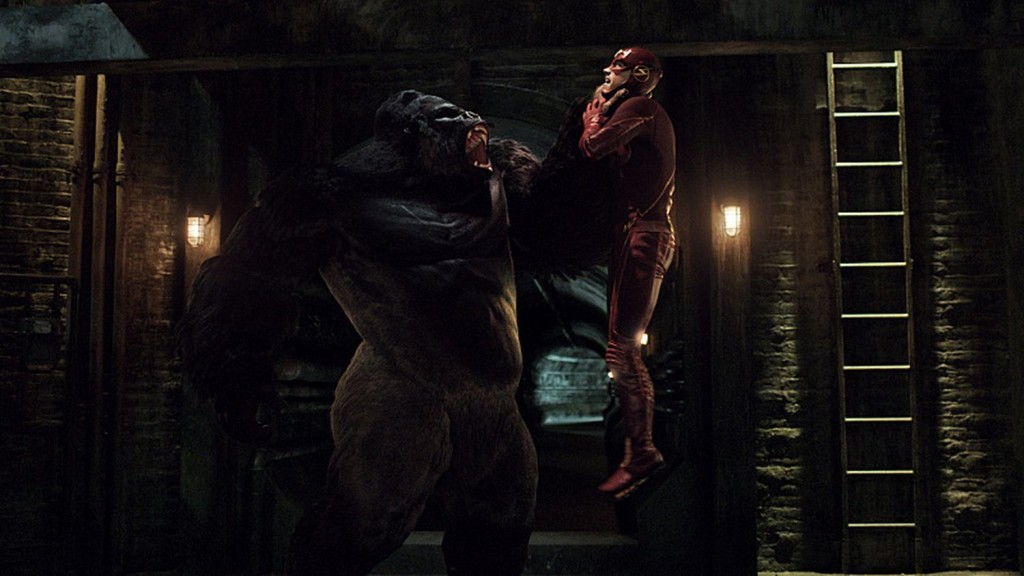 At the summer Television Critics Association panel, executive producer Andrew Kreisberg confirms that there will be a two-episode arc in which Barry Allen and the rest of Team Flash are seen visiting Earth-2's Gorilla City, where we last saw Harrison Wells dropping off Grodd.
10. Expect plenty more crossovers
In the last two seasons, The Flash hosted highly hyped crossovers with both Arrow and Legends of Tomorrow. With Supergirl now on The CW, audiences can expect Kara Zor El to join Barry, Oliver, and other Arrowverse members in future crossover episodes. In fact, CW boss Mark Pedowitz began teasing the potential for a four-way crossover event back in May. "Just imagine what our superhero crossover episode is going to look like come December!" he said, after news of Supergirl's move to The CW was confirmed.
Update 8/8/16: Arrow's Stephen Amell has teased an upcoming crossover between the four shoes, with the follow photo showing the uniform-clad feet of Arrow, The Flash, Supergirl and The White Canary, respectively:
— Stephen Amell (@StephenAmell) August 7, 2016
Update 8/15/16: In addition to a four-way crossover, it's been confirmed that  The Flash will also air a two-episode musical crossover with Supergirl. The event would reportedly feature mostly existing songs, with the potential for some original. The two episodes will take place in the back half of the season, and potentially use a character's mind as a reason for all the singing.
Update 9/12/16: Berlanti recently gave an update on both the four-way crossover and the musical. "We just finished writing the fall crossovers. And now we're trying to figure out how to produce them. That's probably the most challenging thing we do all year," he told Indiewire. "But next week we'll have to start talking about clearing music. I have a few ideas for tone and style in my head but we're just starting to talk about what that can be. I do want to try and get an original piece of music written. As we make a deal on that we'll probably make some announcements on the original songs."
The Flash Season 3 will premiere on Tuesday, October 4 at 8 p.m. Eastern time.
More from Entertainment Cheat Sheet: