'The Flash' Star Candice Patton Revealed to Have a Unexpected Link to 1 Former NBA Player
Carrying the drama from her hit superhero TV show The Flash into her real life, actress Candice Patton has been making headlines recently for an alleged affair with former NBA star J.R. Smith. Smith, who played in the NBA for 14 years and most recently with the Cleveland Cavaliers, has been married to Jewel Harris since 2016. The pair has three children, one together and two from previous relationships. But Smith and Patton have been linked since they were spotted at a Halloween party together.
Jewel Harris outed their marital problems on Instagram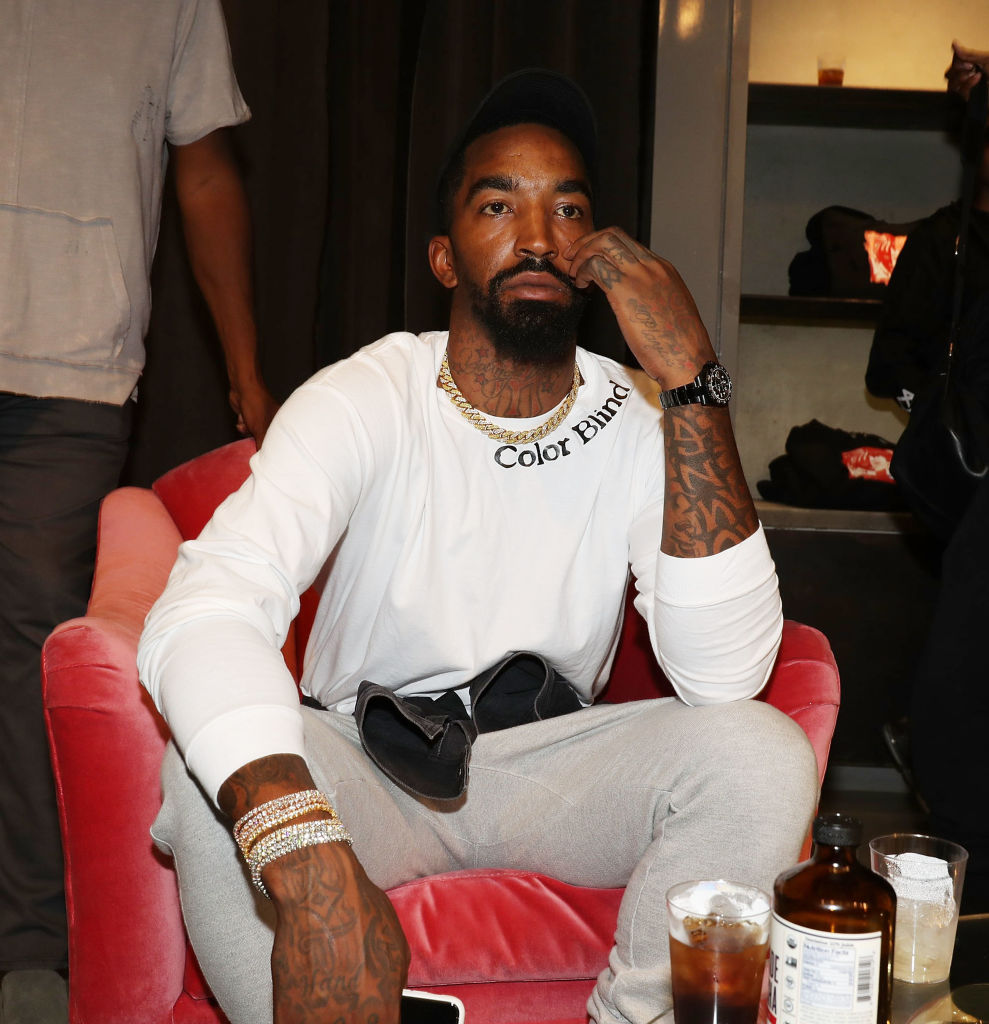 In an emotional video, Harris recorded herself praying in her car about her struggles at home and shared it with her Instagram followers. In her prayer, Harris asks God to "please help and heal my husband and please forgive him for he know not what he do." She goes on to say, "I dispatch my angels to him wherever he is, Lord Father God, to give him the strength and the courage to know that he is good enough to get through to another day."
Harris goes on in her prayer and actually mentions both Smith and Patton by name. "My husband, he's hurting and Candice, she's hurting… For her to go out here, Father God, and seek a married man… I just pray that you give her grace and mercy through all of this," she said. That's pretty much crystal-clear evidence that an affair has been going on.
J.R. Smith's response
After Harris' prayer video started making waves, Smith took to his own Instagram story to respond. He wrote, "IG ain't a place for relationships!! But God told me to tell y'all I've been separated for months. He doesn't understand why his child failed to mention that… #ThatsAll."
Smith's response truly changes the tune of Harris' emotional video. Harris saying in her video that she dispatches her angels to Smith, "wherever he is," alludes to a separation as well. If they were still happily married and living together, it seems she would know where he is. Regardless, Smith appears to be confident in the fact that their separation was known and agreed to by both parties even though they are still officially married.
Where does Candice Patton fit into this?
The 31-year-old actress has stayed quiet about the affair allegations, but she has been linked to Smith for months. The two follow each other on social media and frequently like each others' posts. It seems like a messy situation to be apart of. If Smith told her that he was separated from his wife, it could be that Patton didn't feel guilty about pursuing a relationship. After all of the attention this is getting and the likelihood that Harris isn't on board with the separation, time will tell if Patton will remain close with Smith or not.
Smith posted a Q&A with his Instagram followers on his story. When asked how his Christmas was, Smith responded, "It a one of the hardest Christmas's I've had but we still pushing!" Another follower asked if he was happy, and Smith replied "Not truly but I'm working on it." He told another fan that he was taking everything day by day.
While it seems as though Smith's relationships are currently up in the air, there's clearly something to be said for keeping your family business off of social media, as Smith said in his response to Harris' video. Smith has since deleted years' worth of Instagram posts all the way back to 2017 in an apparent attempt to stop people from digging too far into his life. Whatever works!