'The Flash': What Consequences Will Iris Face in Season 7 After Being Trapped in the Mirrorverse?
The Flash Season 7 is back in production for the first time since the real-world pandemic hit. Coming off of an abbreviated season 6, the show will have plenty of loose ends to tie up, including the fallout from Iris' imprisonment in the Mirrorverse. Her portrayer, Candice Patton, recently hinted that there might be more story to unpack after the ace reporter escapes the Mirror Master's realm.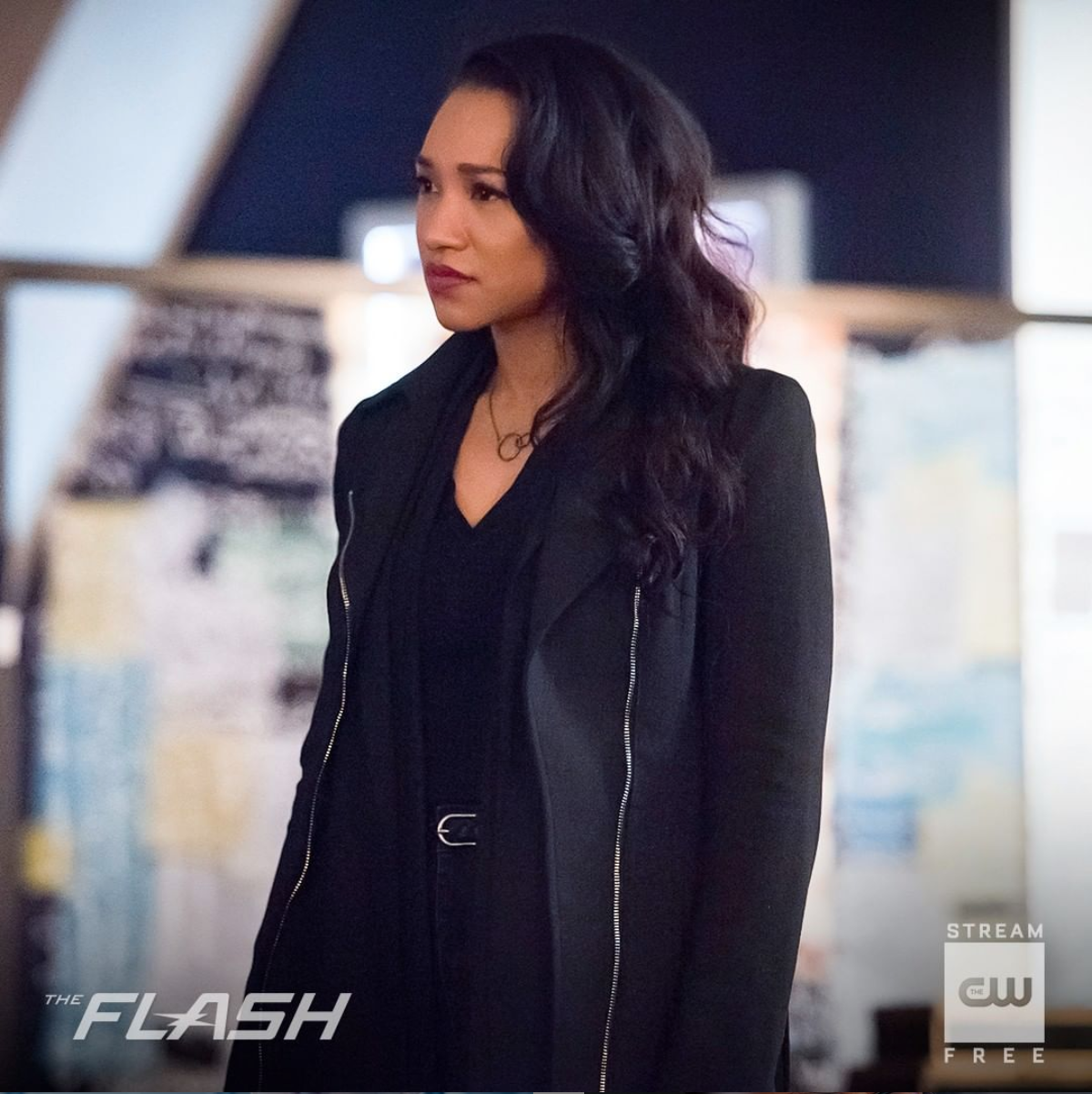 'The Flash' will reveal Iris' fate in the season 7 premiere
Episode 19 of the sixth season became a makeshift finale that left Iris stuck in the Mirrorverse with no escape plan. Had the COVID-19 outbreak not halted production, The CW would have dropped three more episodes of The Flash, which would have presumably moved the story forward more. Instead, viewers were left with a doozy of a cliffhanger.
According to what showrunner Eric Wallace told CBR, once season 7 begins, fans won't have to wait long to learn Iris' fate. "These last three episodes of this season were already written, and in fact, the episode after this, where you get to see exactly where Iris went to, has already been 90-percent shot." He said. "You find out where Iris went and, oh boy, will there be tears. Oh my. Tears in our season premiere."
Candice Patton pondered the consequences her character might face after escaping the Mirrorverse
RELATED: 'The Flash': Grant Gustin and Candice Patton Teased More Barry and Iris in Season 7
Just because Iris is certain to escape the Mirrorverse doesn't mean the story is over. Not by a long shot. Eva McCulloch, aka the Mirror Master, abducted Iris, trapped her in the Mirrorverse, and held her there during the back half of The Flash Season 6.
While there, Mrs. West Allen began to exhibit unusual powers that allowed her to manipulate the environment. The journalist also began to show disturbing signs of neural dissonance. The condition led to headaches, skin irritation, confusion, and involuntary teleportation.
Iris' journey in season 6 was traumatic, to say the least. It will be no surprise if she suffers lasting physical, mental, or emotional effects from her ordeal. During a DC FanDome virtual panel, Patton provided insight into where Iris has been and what her journey could mean in season 7.
"It will be very interesting to see how she's been affected by being kind of stuck in this maddening world with this supervillain," Patton noted. "Obviously, Team Flash and Barry were working to get her. It took a while. I don't know if there's some resentment there or what's going on, or if there's even some residual mental effect of being in that mirror world and seeing things backward and how that affects her. I have no idea. That's kind of up to Eric [Wallace]."
'The Flash' Season 7 will drop on The CW in 2021
RELATED: 'The Flash': Danielle Nicolette Wants Cecile to 'Be Bad' and Swap Powers With This Character
Fans are used to getting their Flash fix with new episodes every fall. However, due to the COVID-19 pandemic, the show's team was forced to adjust the schedule. The Flash is slated to return to The CW with new episodes early in 2021. Until then, viewers can stream previous episodes on Netflix.
Follow Erika Delgado on Twitter.