'The Flight Attendant' Quitely Foreshadowed a Major Finale Shocker Earlier in the Season
The hit TV show The Flight Attendant captured audiences' imaginations from the moment it debuted in November 2020. Main character Cassie Bowden is fueled by air travel and alcohol, so it's no surprise that she faces many unexpected adventures.
Still, the final episode of the eight-part series left viewers stunned. Even those who had read the Chris Bohjalian book of the same title were surprised by the creative liberties the show's director and writers took. As fans reacted and begged for more, executive producer Steve Yockey recounted some clues watchers may have missed along the way. 
'The Flight Attendant' dropped jaws from the first episode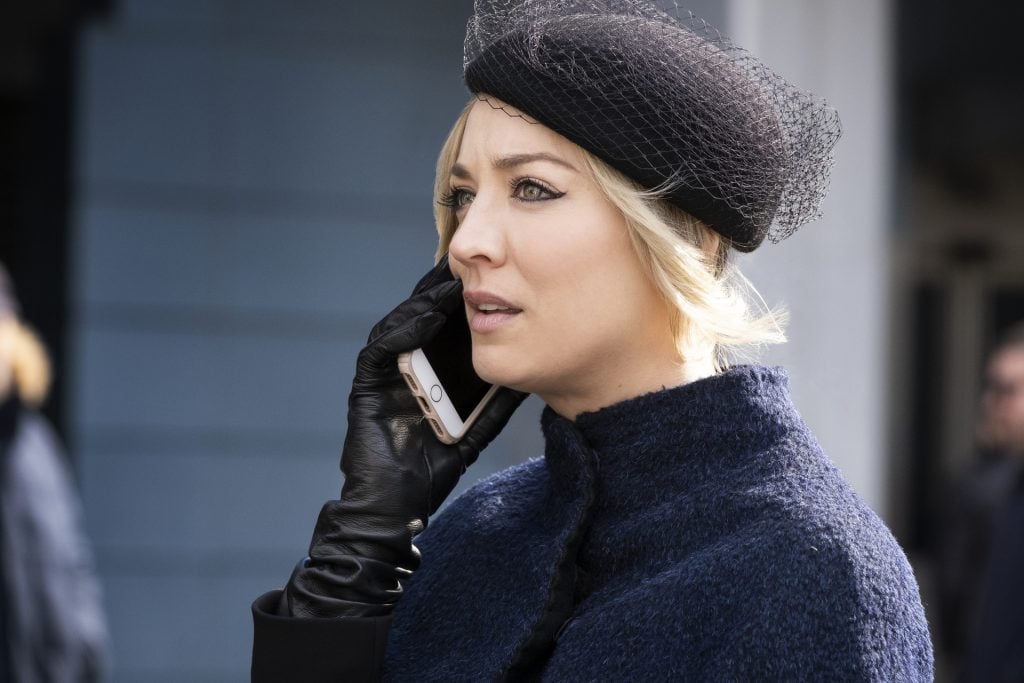 RELATED: 'The Flight Attendant' Scrapped a Major Story Arc Involving Cassie
Those unfamiliar with this HBO Max series would be wise to avoid the upcoming spoilers in this article — but not before you hear about this killer plot. Cassie Bowden is the titular flight attendant, with an extreme affinity for alcohol. Her days are always interesting as she flies to new places and frequently hooks up with her flights' passengers.
After a routine touchdown in Bangkok, Cassie wakes up, hungover and in a hotel room. This isn't atypical for her… except that she's accompanied by a dead body. With no memory of the day's previous events and a hasty cover-up, Cassie is immediately at the top of the suspect list.
Before the 45-minute episode is up, Cassie has attended a party, a one-night stand, and an FBI interrogation. 
Leading lady Kaley Cuoco's role as Cassie was a stark change from her The Big Bang Theory role. Her incredible portrayal throughout the drama showed her capacity for both drama and humor — and she wasn't the only actor with a few tricks up her sleeve. 
Shane's secret status was planned all along
Cassie's quirky co-worker, Shane, seems to simply be a side character for much of the series. His innocuous beginning and long absence in the middle of the show made many fans completely disregard the role, portrayed by Griffin Matthews. This meant that when his character — carefully crafted to be forgettable — reappeared in the finale as an undercover CIA agent, both Cassie and viewers were mind-blown. 
Like all good twists, this reveal wasn't without a little foreshadowing. Of course, audience members had no way of knowing that fake flight attendant Shane was really a CIA agent, assigned to the airline to keep track of real flight attendant Megan. But upon a re-watch — and this show has definitely earned one! — diehard fans are sure to notice some hints.
For example, Matthews was aware of his character's secret identity from the very beginning, according to Glamour. He skillfully used this knowledge to deliver lines laced with double meaning.
In the Glamour interview, producer Yockey said his favorite instance of this occurred at the end of an episode-three fight with Cassie. Cuoco's character begs, "Please, you can't tell anyone I brought you here [to the funeral]. I know it's crazy, I know that now."
Shane's reply? "I can keep a secret, Cassie." No kidding!
Fans are ready to pay closer attention in season 2
Although fans may not have predicted every twist and turn of the finale, they did pick up on one thing — the show seems to be setting up for a season two. With many characters still on the run and Cassie confronting unresolved trauma, showrunners have acknowledged that there is much more to explore.
This fan theory proved to quickly have merit. On December 18, the official HBO Flight Attendant Twitter account shared that the next season was "cleared for lift off." The show has been met with such stellar reviews that this "limited series" may soon find that the sky is the limit. But writers will have to be craftier in upcoming episodes, as viewers will now be on red alert for clues and hidden messages.