The Funniest Movies on Netflix You Should Watch
With so many movies to watch, it can be hard figuring out which to binge on when you have time to kick back and watch Netflix. It's such a common occurrence that "what to watch on Netflix" has been an ongoing joke and meme topic for years.
While there are tons of different categories you could choose a movie from, ranging from documentaries and action films to chick flicks and family features, one of the world's favorite is comedies. But which are the funniest movies on Netflix you should watch right now? Check out our top choices to find your next favorite comedy playing on Netflix.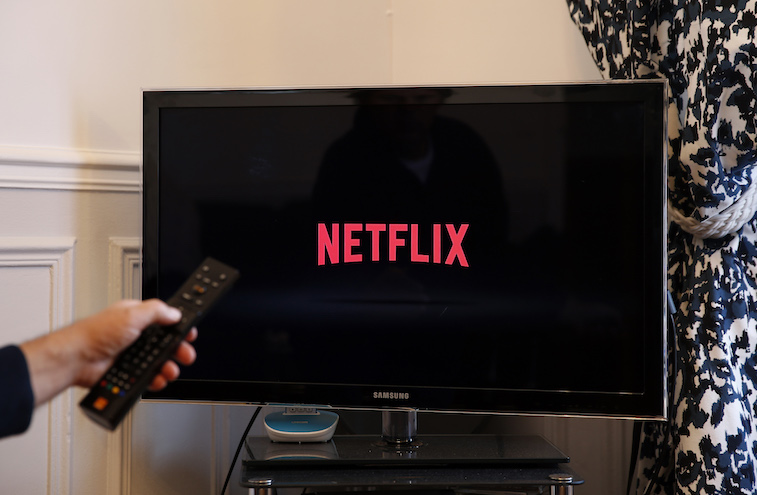 'Monty Python and the Holy Grail'
Released in 1975, Monty Python and the Holy Grail is the ultimate cult classic. Even people who have never watched it have heard of it, and perhaps no other movie of it's time has spawned quite so many memes or spin-offs.
The film is, essentially, a parody about the story of King Arthur and his knights, but it goes so much farther than that – including a scene about a failed Trojan rabbit which pokes fun at the Trojan horse story. Monty Python and the Holy Grail features the talents of John Cleese, Graham Chapman, and Terry Gilliam to name a few, and runs 91 minutes.
'Hot Fuzz'
Originally released in 2007, Hot Fuzz is the hilarious, action-packed movie about a cop from the big city of London who is forced to take a position in the small town of Sanford. During his time here, he realizes that the weird "accidents" which keep happening aren't actually accidents at all, and a big fight at the end is incredibly climatic. Starring the comedic duo of Nick Frost and Simon Pegg, Hot Fuzz runs for an hour and a half.
'The 40-year-old Virgin'
Another classic, The 40-year-old Virgin stars the comedic talents of Steve Carell as a tech store salesman who has never gotten laid. Throughout the 116 minute movie he is merciless teased by his coworkers, and gets some really messed up romance advice from those same people (one of whom is Seth Rogan). Eventually, Carell's character falls for a single mom and does the deed, at which point a hilarious musical number ensues.
'Happy Gilmore'
An Adam Sandler classic movie from his Happy Madison production company, Happy Gilmore was released in 1996 and showcased Sandler's beloved juvenile sense of humor.
The 92 minute film is about a failing hockey star who is great with a stick and has some very serious anger issues – which just so happen to make him an awesome golfer. There's obviously a feud with a jerk (as per the typical Adam Sandler plot line). If the story itself doesn't draw you in, watching Bob Barker of The Price is Right get into a fist fight is worth every second of the movie.
'Scott Pilgrim vs The World'
This 2010 comedic action film tells the story of a young nobody who must defeat a chick's evil ex-boyfriends in order to win her over. It is just as ridiculous as it sounds, but well worth the 112 minutes of side-stitching laughter and chuckles it brings. Did we mention the film stars Michael Cera and Ramona Flowers?
'American Pie'
American Pie is literally the epitome of every 1990's classic teenage film. Originally released in 1999, the film is 95 minutes of hilariousness as a group of guys try to lose their virginity in their senior year before high school ends.
Although American Pie has developed an enormous cult following (of mostly people who were teenagers during the era it was released), most of the adult world recognizes it for the pie masturbating scene. It stars some big 1990's actors, like Jason Biggs, Chris Klein, and the always raunchy Sean William Scott.