The Funny Way Alex Rodriguez and Jennifer Lopez Met
Alex Rodriguez and Jennifer Lopez are one hot power couple. He is a high-profiled former athlete who made hundreds of millions playing baseball while she is an award-winning singer and actress who has built a business empire of her own. Since the two lovebirds recently celebrated their second anniversary together, it's a great time to look back on how their romance started. In fact, the story is quite an amusing one.
The time when Jennifer Lopez and Alex Rodriguez first became acquainted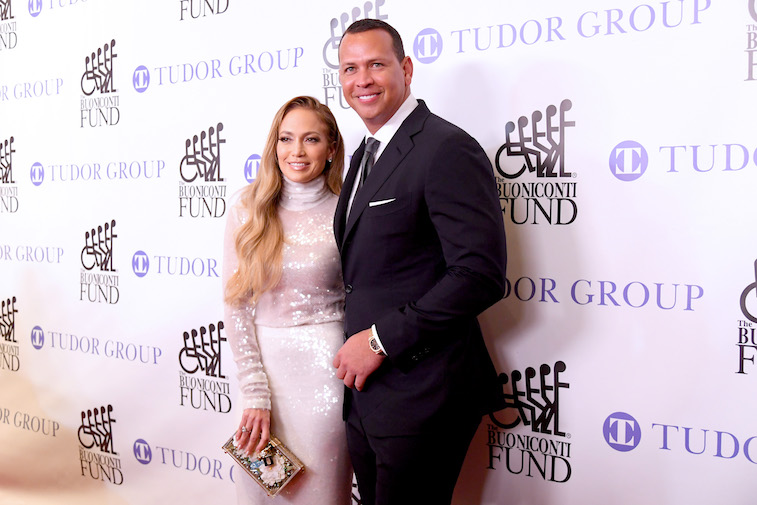 Alex Rodriguez and Jennifer Lopez officially met in 2005 at a baseball game. Rodriguez was playing for the New York Yankees and Lopez was watching the match in the audience with her then-husband Marc Anthony. Like Lopez, Rodriguez also was not single at the time, being married to his then-wife Cynthia Scurtis.
Although the two got to meet each other at the game, nothing ever happened between Alex Rodriguez and Jennifer Lopez until more than ten years later.
Their funny yet fateful encounter
After Rodriguez and Lopez each went through several years of troubled relationships and public divorces, they both happened to be single at the same time together.
In either late 2016 or 2017, the former Major League Baseball player and superstar singer-actress came across each other by chance outside a restaurant in Beverly Hills. This would go on to be remembered as the event that led to their romantic relationship. The story of what exactly happened outside that restaurant has been retold by both Rodriguez and Lopez, but funnily enough, their accounts differ quite a bit.
According to Jennifer Lopez, she recognized the baseball star and decided to talk to him. "I almost yelled out 'Alex', but I am the shyest person when it comes to things like that," Lopez recalled to Vanity Fair. "I could literally have just walked away but I walk over and tap him on the shoulder and say 'Hey'… It was just one of those things where you feel compelled to do something you wouldn't normally do."
Alex Rodriguez, however, had a different experience. Although he would now describe it as "the luckiest day of my life," it did not seem like that at first. On the Ellen DeGeneres Show, Rodriguez shared that when Lopez spotted him outside the restaurant, he was actually not in such a great mood. "I forgot where I parked my car," he said. "I had no idea. And I was kind of getting upset."
However, he suddenly felt a tap on his shoulder and turned around to see a woman he didn't recognize. "It's Jennifer, but she's dressed up as Harlee from Shades of Blue," Rodriguez recalled. "It took me about 4 or 5 seconds, and she said, 'It's Jennifer!' And I go 'Oh my god, Jennifer. You look beautiful.'"
After catching up for a little bit, Jennifer Lopez suggested that they see each other again. The two later went on a dinner date and the chemistry in the air eventually turned into a real relationship.
Alex Rodriguez and Jennifer Lopez as a couple
Although marriage is currently not in the foreseeable future at the moment for Rodriguez and Lopez, the pair seems to still be extremely happy and appreciating everything that they have.
"He's come into my life and really contributed in such a way," Jennifer Lopez shared with Jimmy Fallon about Alex Rodriguez. "Some people try to dull you down or squish you down and he's so not like that and it's just so refreshing. He's just a very generous, loving spirit and soul."
Both of them also have two children each from previous marriages and it looks like even their kids have become close. Snapshots of their beautiful blended family are often shared on social media, garnering much adoration from followers everywhere.
"[Our children] love each other; they get along so good," Lopez once said on a radio show. "That stuff can be tricky sometimes and I think a lot of people understand that. I've had other relationships where it's been tricky, but with these four it really works nicely."