The Good Place' Cast: Who Plays Tahani Al-Jamil On the Show? Jameela Jamil's First Acting Role Is A Big One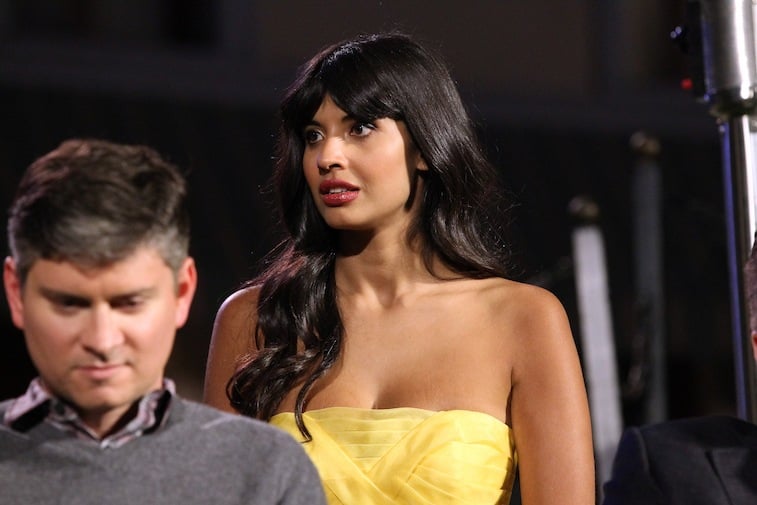 One of the most celebrated series on TV, The Good Place, features a phenomenal cast that is a mix of popular names like Ted Danson and Kristen Bell, as well as quite a few newcomers. Among the fresh faces is Jameela Jamil, who portrays Tahani. Here's everything you need to know about her.
Who is Jameela Jamil?
The actress who plays Tahani is Jameela Jamil, an up-and-coming actress from England. She actually got her start in radio and as a host on TV — in fact, her role on The Good Place is her first true acting job.
As her star has been rising as a part of The Good Place cast, Jamil's personal life has also come into view. One of the most notable aspects is her relationship with musician James Blake. The pair has been together since 2015.
She is a little like Tahani

Tahani Al-Jamil is, as fans of the show will recall, a name-dropping British socialite who, while she has done a lot of good, never fails to let others know it. She also was in constant competition with her sister while she was alive, and this led to a lot of resentment.

Jamil is sort of like her character in that she's very charitable and has many talents, but that's where the similarities end. Unlike Tahani, who always appears confident, Jamil has admitted that auditioning for The Good Place (her first acting role) was an overwhelming experience. In fact, she almost didn't go out for the part. Fortunately, she ultimately took the leap.
She has struggled with disability

Jamil has been open about her difficult childhood. Being Indian, overweight, and partial deaf made things difficult. She told HuffPost in 2015, "I was very awkward, far too tall for my own good and constantly missing school because I was in and out of hospital having operations, including some big ones for my hearing. So I didn't really stand a chance."

Today, Jamil still deals with partial deafness, though has regained most of her hearing. She continues to support those in the community: In fact, Jamil turned down a role as a deaf woman, as she felt that "it wouldn't be appropriate" and "they should find a brilliant deaf woman to play that role" as she doesn't "want to be part of erasure."

Jamil's fight against eating disorders

Like Tahani, Jamil fights for numerous causes. Most notably, the actress has criticized the pressure on both men and women to lose weight. Jamil has been called a body positivity activist and while she might not necessarily use that term herself, she is making great strides in the space.

In addition to her own movement, the "I, Weigh" community, Jamil is a spokesmodel for the AerieREAL campaign. The brand has received some backlash for not being as size-inclusive as it advertises to be, but Jamil recognizes this and wants to focus on the good the company is doing while striving to be better.
What else has she been in?

Jamil is brand new on the acting scene, but she does have a bit of hosting experience. Prior to The Good Place, Jamil was a host of U.K. programs such Freshly Squeezed and radio show The Official Chart on BBC Radio 1. It wasn't until she moved to the U.S. in 2016 that she landed the role of Tahani and truly began her acting career.

Jamil's future projects

Despite her green status, Jamil's career is prime to ramp up. In addition to appearing on podcasts, talk shows, and the like, Jamil will be voicing a character in the upcoming Disney Junior TV series Mira, Royal Detective, which features a cast of almost entirely Southeast Asian actors.