'The Good Place' Star Jameela Jamil and HBO's 'Girls' Star Lena Dunham Reveal Why They Didn't Talk About Their Rare Disease Sooner
Jameela Jamil stars on NBC's critically acclaimed comedy about the after-life, The Good Place. Lena Dunham is the creator, writer, and star of the HBO series Girls, for which she received multiple Emmy Award nominations and two Golden Globe Awards.
Life may look perfect on the outside for Jamil and Dunham, but inside they are suffering. Both stars have recently revealed they have the same rare illness, Ehlers-Danlos syndrome (EDS).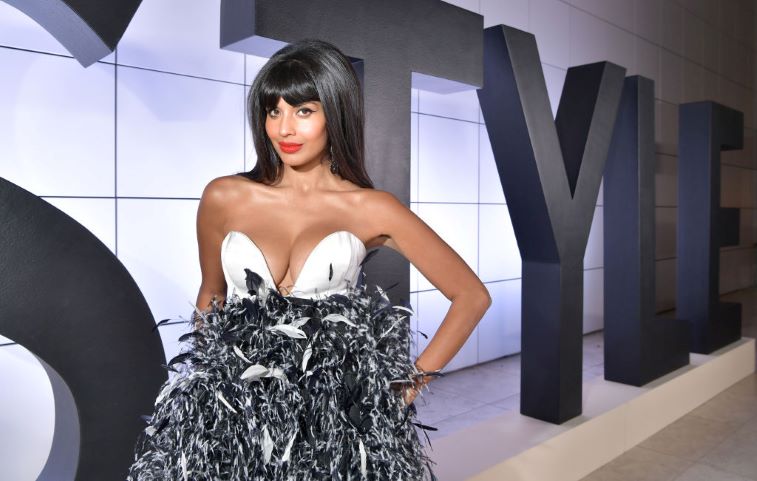 Jameela Jamil was afraid to speak out about EDS
The Good Place star revealed on Twitter that she has been suffering from the lifelong illness, EDS, in February of 2019. In August she was recognized with the Ehlers-Danlos Patient Advocacy Award for helping to spread awareness about this rare disease.
"I am sorry it took me so long to speak publicly about my condition. I think I was afraid of being discriminated against, and I think I feel, I felt, discouraged by how little information there is about it publicly. Jamil continued, "and still how little research is being done around this condition," she told the Ehlers-Danlos Society.
She went on to say, "It's terrifying how many doctors still haven't heard of it, and it's been around for a very long time. So many people have it, and so many more people than we realize as they don't know the symptoms because the symptoms aren't being discussed on mass."
Since she went public with her condition, she has been diligently working to raise awareness. Jamil wants to figure out how to help everyone in the Ehlers-Danlos community.
Lena Dunham was forced to talk about her disease after photos were released
After the paparazzi took photos of Dunham using a cane, she came out in a post on Instagram, sharing the truth about her illness.
She wrote, "This is what life is like when I'm struggling most with chronic illness. An Ehler-Danlos syndrome flare means that I need support from more than just my friends… so thank you, sweet cane! For years, I resisted doing anything that would make my physical situation easier, insisting that a cane would "make things weird." But it's so much less weird to actually be able to participate than to stay in bed all day."
She continues to share on social media, now that the truth is out. She has shared the website to the Ehlers-Danlos Society and encouraged those who are suffering to get the help they need.
What is Ehlers-Danlos Syndrome?
EDS is a group of disorders that is characterized by fragile tissue/joints. The skin may also stretch more than it's supposed to.
Patients with EDS usually have weaker or less collagen. Collagen is the protein that helps keep connective tissue strong and flexible. Therefore, the skin may feel loose and bruise easily.
Individuals suffering from EDS may experience wounds that split open and leaves scars that enlarge over time. Because they have loose joints, people with EDS also may have frequent dislocations.
More severe types of EDS may cause curving of the spine, which can make breathing more difficult, or other abnormalities of the skeleton, muscles, teeth, and gums. Some types can even cause pregnancy complications.