'The Good Place': Will the Show End After Season 4?
The Good Place has been a well-loved sitcom for TV fans since its premiere in 2016. The show has a funny, original plot as well as interesting and likable characters, making viewers hooked week after week.
However, season 3 of The Good Place just finished a few months ago and word on the street is that the series might be wrapping things up very soon. So what is the truth? Will The Good Place really end after season 4? Read on below to find out the answer.
What happened on season 3 of 'The Good Place'?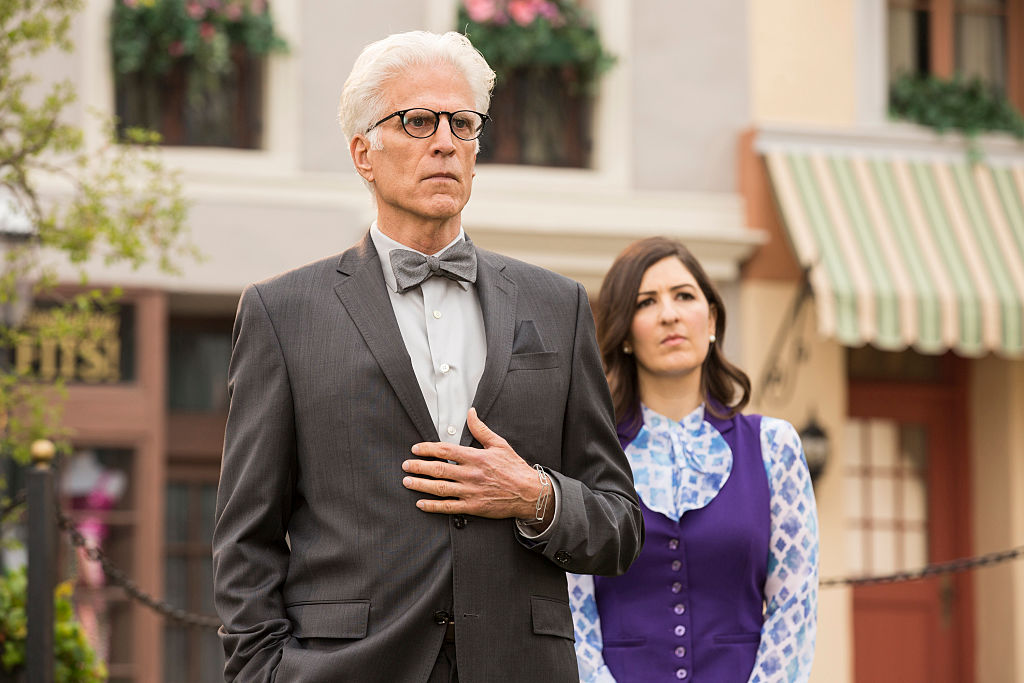 The Good Place has been putting its characters through all kinds of twists and turns since the very first season.
The last time we saw this dysfunctional group of friends, they and Michael had set up a new "Good Place" neighborhood with new test subjects in order to show Judge Gen and Shawn that humans can improve under certain circumstances.
Judge Gen agreed to let them do this under the condition that Shawn and his minions were allowed to choose the new test subjects. Being demons, they decided to pick people that Eleanor, Chidi, Tahani, and Jason all had personal connections to in order to make the tasks hard for the four friends.
One of the subjects turned out to be Simone, Chidi's ex-girlfriend. Chidi revealed to the gang that he would not be able to do his job with Simone here, so he asked for his memories to be erased, which would make him forget Eleanor as well. Chidi was granted his wish and, in the final episode, was welcomed to "The Good Place" by a heartbroken Eleanor.
What can fans expect from season 4 of 'The Good Place'?
The final episode of season 3 seemed to indicate that season 4 will explore Eleanor and Chidi's relationship now that it is one-sided and he doesn't remember her at all.
And while we were introduced to Chidi's and Tahani's personal torturers, we have not yet seen Eleanor's and Jason's. Michael Schur, the creator, did share that Eleanor's person will appear, though there has been no word yet on who will come for Jason.
However, Manny Jacinto (who plays Jason) did share that season 4 will be quite an emotional one.
"I think it'll really hit the heartstrings," he said. "I mean last season's finale was definitely kind of hitting people in the feels, but I think this season, we've kind of headed in that kind of sort of direction… in these later seasons we're kind of getting down to the emotions and really trying to get people invested in these characters and what they've gone through."
Will the 'The Good Place' end after season 4?
Schur confirmed, unfortunately for fans who would like to see more of The Good Place for years to come, season 4 will be the final season.
Schur always maintained that he never had plans for the show to stretch on for years and years. After planning out the plot with the rest of the writing team, he shared that they agreed four seasons would be enough for The Good Place.
"At times over the past few years we've been tempted to go beyond four seasons," Schur said, "but mostly because making this show is a rare, creatively fulfilling joy, and at the end of the day, we don't want to tread water just because the water is so warm and pleasant."
Where can fans catch up on episodes of 'The Good Place?'
Season 4 has been confirmed to premiere in September 2019, but in the meantime, fans can catch up on missed episodes as well as re-watch any favorite moments online.
Every episode is available on NBC's website and app.
The show is also on Netflix and Hulu, though neither service has three full seasons. Season 1 and 2 are all available on Netflix, but season 3 has not arrived. However, the last few episodes of season 3 are on Hulu.