'The Great British Baking Show': Mary Berry's Genius Kitchen Tip for Surviving the Holidays
Mary Berry is a legendary British baker who is known for being on a popular face on television. From 2010 to 2016, she was a judge on the beloved show The Great British Bake Off. She has also hosted her own series such as Mary Berry Cooks and Mary Berry Everyday.
Given her many years of experience in the kitchen, it's not surprising that people often look to Berry for tips and inspirations, especially when it comes to the busy holiday season. If you are making food for a large number of guests and do not want to not be overwhelmed this Christmas, read on below to learn some time-saving and energy-saving tricks that Berry has recommended.
Mary Berry recently hosted a Christmas TV special with royalty involved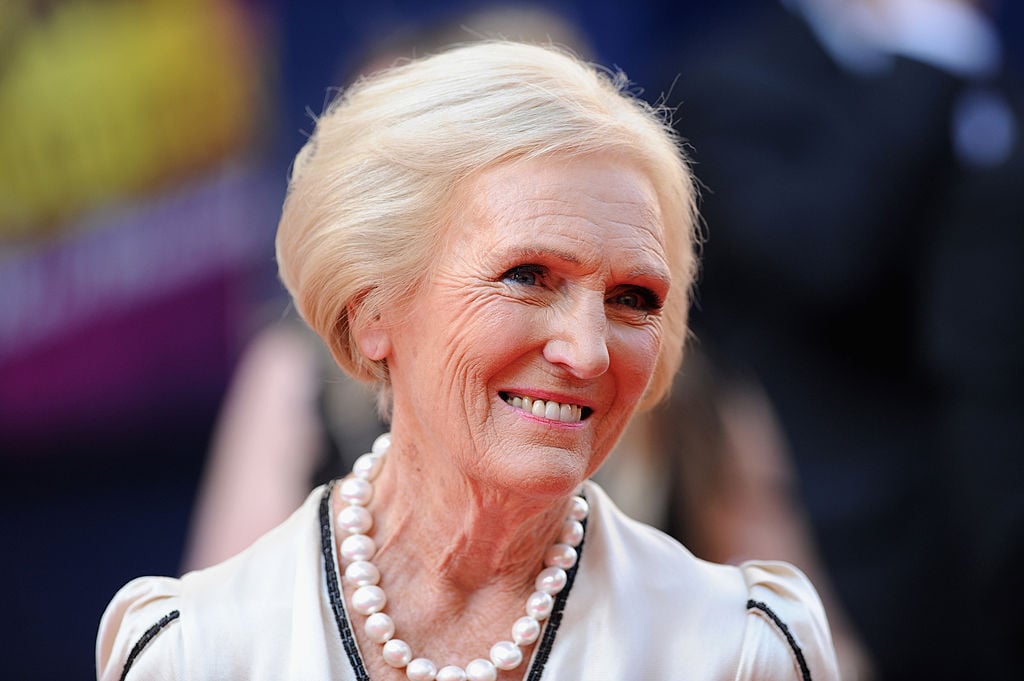 First off, Berry seems to really enjoy celebrating Christmas. She has talked about the holiday a lot over the years, and in mid-December, she also hosted her own Christmas special on the BBC called A Berry Royal Christmas.
The idea for the show came together a few months ago when Prince William and Berry met at an event. Berry shared: "He told me that Catherine follows my recipes and had just made one of my fish dishes. He said he would love her to do something with me for a special event and that he had an idea. I said, 'Count me in!'"
Prince William and Kate Middleton appeared on the Christmas special to help create a feast for charity workers as well as visit a few patronages with Berry herself. Since royals often do not appear on TV, this was a rare occasion that was enjoyed by fans everywhere.
Berry recalled that she was "so impressed" by the royal couple and could tell that Duchess Kate cooks a lot at home.
Mary Barry says organizing is key
Berry got to hang out with royalty for a bit this holiday season, but she still understands a thing or to about how hectic Christmas can be for many of her fans out there. She has revealed several tips that can hopefully help make everyone's Christmas a bit smoother.
First and foremost, Berry is very big about organization. A Christmas meal can be stressful to make, but if one tries to be organized, things can go much more smoothly.
"I can't relax until I've sat down with a big sheet of paper and worked out who's coming what I'm going to serve," Berry said to the Daily Mail. "Then I decide what I can make ahead of time and what I need to order ahead of time."
Mary Barry is a fan of prep work
Then, a week before the celebration, Berry stocks her cupboard with ingredients that can be stored for a longer period of time, such as cooking oil, olive, and eggs.
In the days leading up to the meal, Berry suggests trying to prepare any ingredients that you can ahead of time. She noted that "it's impossible to cook everything from scratch on Christmas Day," so save yourself the stress and do things like peel potatoes, prepare stuffing, and put together special sauces when you can. She also shared with Good Housekeeping that "you can freeze things and finish them off later."
Finally, on the day of your special event, make sure to have a timeline for when you need to defrost your meat and when each dish should go into the oven.
However, Berry stressed that Christmas is about spending time with friends and family.
"If there were to be a culinary disaster, the only important thing to remember is not to get terribly upset about it," she said.
If you are looking for some amazing dishes to serve this Christmas, Berry has shared many of her own recipes online. There are recipes for appetizers, roasts, desserts, and more.