The Great Mystery Still Surrounding Chris Evans & Jessica Biel's Relationship
Chris Evans and Jessica Biel dated from 2001 until 2006. Both were newbies to showbiz, as Evans had yet to land his career-catalyzing role in the Marvel Cinematic Universe, and Jessica Biel was looking to make a transition from TV's 7th Heaven to film. 
These two Hollywood heartthrobs dated right before the internet became the largest rumor mill for celebrity gossip — pumping out ten versions of the same story, on the same couple, about the same exact moment each day. Thus, they managed to keep their relationship relatively low-key for the entirety. However, five years is a decent amount of time, and things did get serious.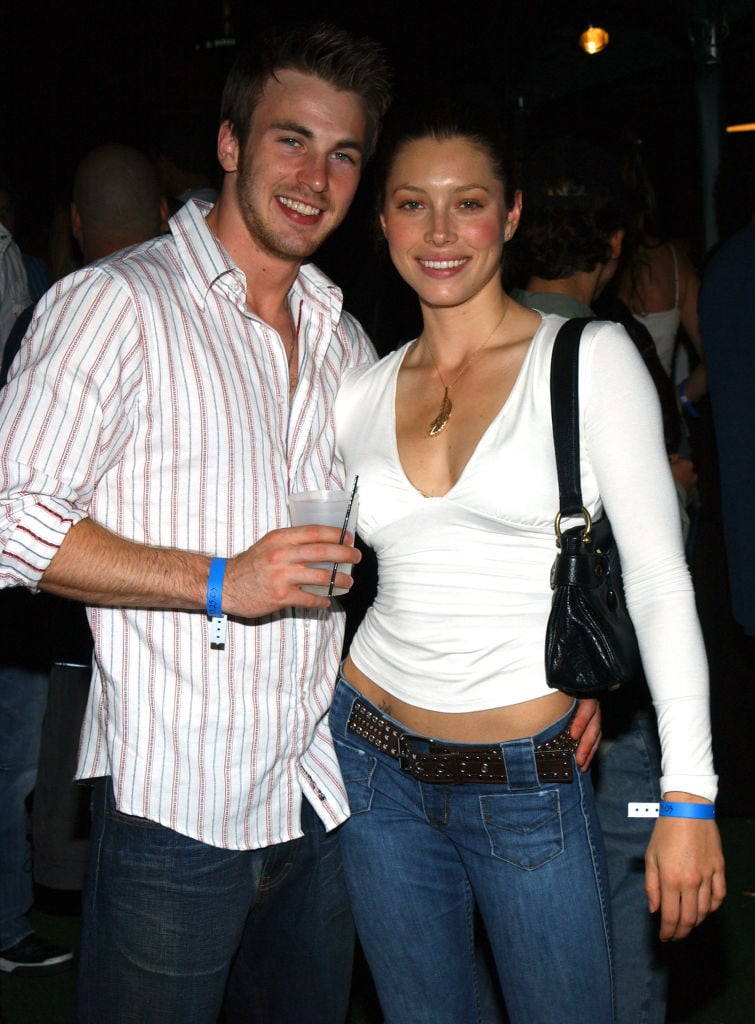 While together, the couple starred in two movies together — London and Cellular — and appeared at multiple events, hand-in-hand. From the December 2001 My VH1 Music Awards to a party hosted by none other than Mark Wahlberg and an OA Benefit for the War Victims of Sierra Leone in Los Angeles in 2003, they became a Hollywood "It" couple with less of the drama tied to romantic pairs in Tinseltown today. They even discussed marriage!
Chris Evans and Jessica Biel were a power couple; they went skydiving together on Valentine's Day, and Evans spread rose petals all over the bed when Biel turned 21; yes, they were that young when they dated. However, a rose petal gesture goes a long way at any age. While the couple remained together for quite some time, one mystery remains. Fans of Evans and Biel still do not know one major thing. 
The Evans and Biel relationship mystery that dumbfounds fans to this day
Evans and Biel broke up in 2006. They were last spotted kissing in April of 2006, according to Cosmo, before news officially broke that their relationship ended in June 2006. So, what happened between April and June that led to the end of their relationship? This is the great mystery. 
To this day, Evans and Biel have remained tight-lipped about why their relationship ended. They were caught kissing one day, and they were on the rocks the next. While this seems suspicious, the two could have known people were watching when they kissed; putting on an act is common in Hollywood … on the screen and off.
No one knows how long the couple was struggling or what led the two to call it quits. Maybe, one day, we will find out why these two very talented actors couldn't make it work. While it would be nice to know the reason, in the end, it is none of our business.
Today, Biel is in a happy relationship with Justin Timberlake. Chris Evans in single, recently out of an on-again-off-again relationship with comedian Jenny Slate. Evans and Slate have since shared positive words about each other; however, in the end, they couldn't make it work. It's been years since Evans and Biel dated; one is taken, yet the other remains a very eligible bachelor!