'The Handmaid's Tale': Behind-the-Scenes Secrets Revealed by the Cast
Season 1 of The Handmaid's Tale already seems like it will be a huge hit. That's because Margaret Atwood's book, of the same name, already has a huge following. Many people also believe that the book's plot is eerily topical considering what has been happening in politics today.
The story follows a woman named Offred who is kept as a "handmaid" for reproductive purposes by a ruling class. It takes place in the near-future in a totalitarian society. Many other women in the society are sterile due to pollution and sexually transmitted diseases.
So what exactly does the show's cast think about the public's response to the upcoming show? We caught up with them at the Tribeca Film Festival to find out! Here are 15 behind-the-scenes secrets revealed by the cast.
1. Joseph Fiennes says the project has opened his eyes to other feminist issues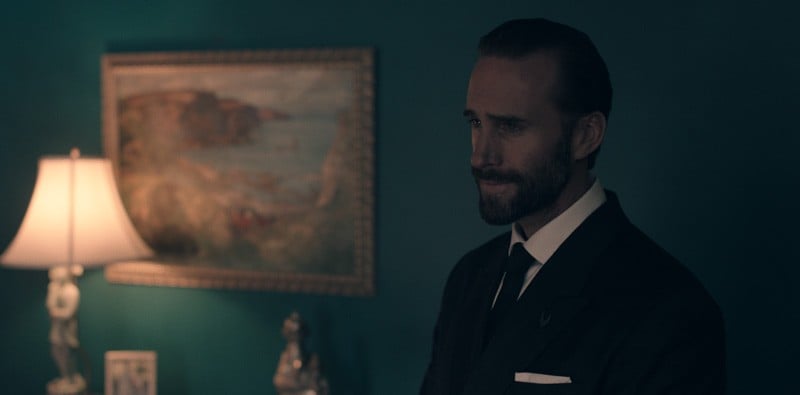 Many feminists have identified closely with the book, to the point where they dressed up as characters from the story to protest an anti-abortion bill in Texas. So how has the women's rights theme affected the cast members? Joseph Fiennes told The Cheat Sheet that the film really opened his eyes to many other injustices that affect women today.
"It's a feminist piece all about that. A woman stripped of her rights and how she navigates surviving in this totalitarian theocracy. This male-dominated world," he said on the red carpet. He then went on to talk about a specific injustice that worries him: unequal pay.
There is a lot for me to digest and take from that. I was just looking today and we're looking at figures of, you know, equal pay. When will women have parity with men and the projects are frightening, you know, for a white woman it maybe fifty years where there will be parity. Well great we'll get there eventually but then for a black woman it's 70-100 years it looks like the way the rates are, and if you're Hispanic you're looking at 200 years before the level and the increments in which there's you know, equal pay is so distant. So you know I'm getting switched on to these things and my jaw is on the ground.

2. Not everyone in the cast thinks this is a feminist story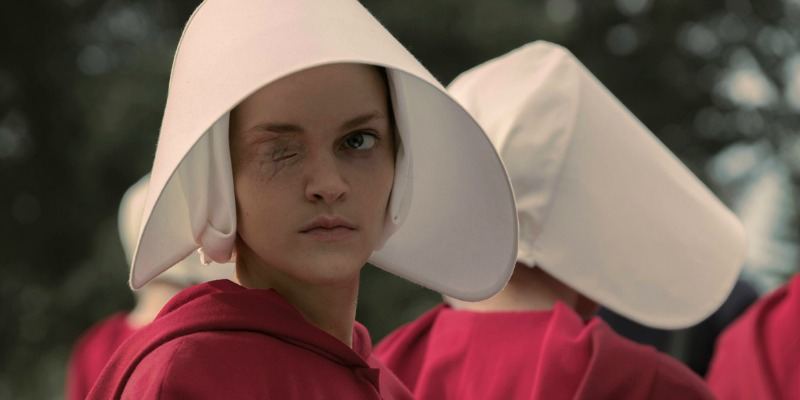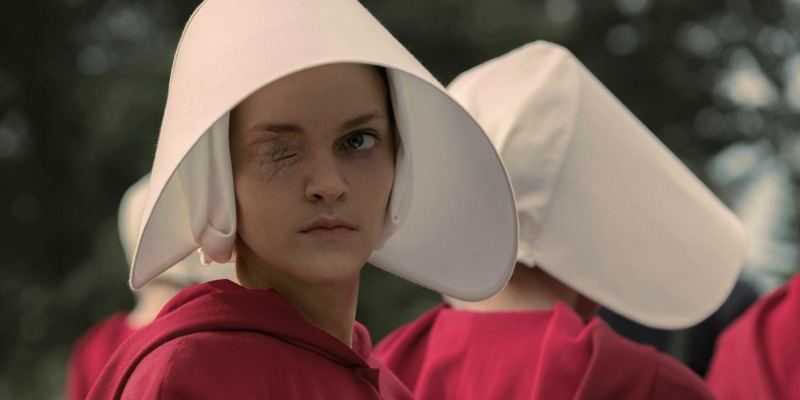 The rest of the show's cast doesn't necessarily agree with Fiennes. "Any story that is just a powerful woman like owning herself in any way is automatically deemed like feminist but it's just a story about a woman," said actress Madeline Brewer at the Tribeca talk. "I don't think that this is any sort of feminist propaganda. I think it's a story about women and then about humans."
Brewer's not the only cast member who took this position. "I really echo what [Madeline Brewer] said honestly. It's not a feminist story. It's a human story because women's rights are human rights," said the series' star, Elisabeth Moss. "They're women and they're humans. You know, Offred is a wife and a mother, a best friend. You know she has a job and she is a person who is not supposed to be a hero and she falls into it and she kind of does what she has to do to survive to find her daughter."
Moss later continued, "I never approach anything with some kind of political agenda. I approached it from a very human place I hope."

3. Elisabeth Moss is really happy protestors are identifying with the material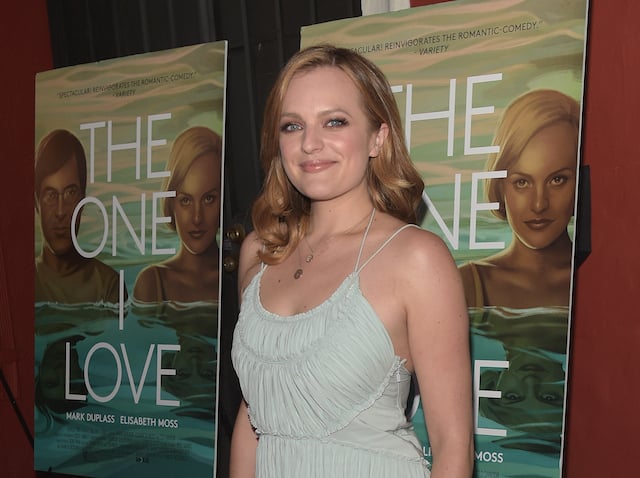 The star of the new show revealed to The Cheat Sheet that she was thrilled that protestors dressed up as characters from the show to protest. "It was f***ing awesome! It was f***ing awesome!" she said. "I mean I didn't write the book so Margaret Atwood is the one who should be flattered by that. But if we could lend any sort of, any sort of visibility to such an issue then I'm so proud of that."
4. Margaret Atwood has a cameo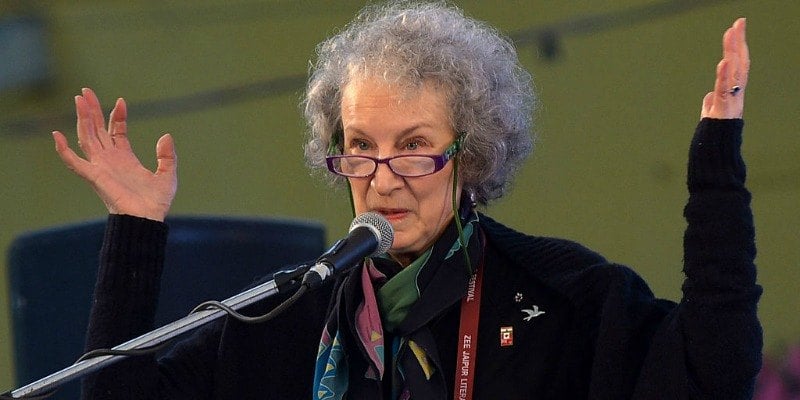 Keep a look out for the author on this season of The Handmaid's Tale. Executive producer, Bruce Miller, wanted Atwood's hand to be the one that slaps Offred, so the author made it in the show. "The hand was actually going to slap someone else and we were like no she could slap Offred," said director and executive producer, Reed Morano. "She didn't want to and then [Elizabeth Moss] was like no really hit me, really hit me and then she got really into it."
It seems like it will be a pretty effective slap! "She knocked her little bonnet off," said Miller.

5. Ann Dowd believes the message of the story is to 'stay awake'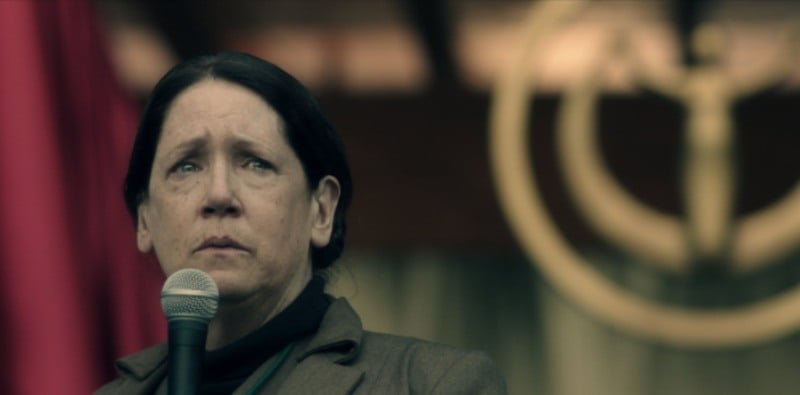 The actress may be playing the scary Aunt Lydia, but what she found scarier is that the fictional story could happen. "What I love about this among other things is the notion: stay awake," Ann Dowd said at the Tribeca talk. "Stay awake and don't for a minute think and say 'well I'll get involved some other time. I won't worry about this midterm election I'll just —' no, no, no don't wait. Just stay awake."

6. Dowd would stay in character on the set to scare extras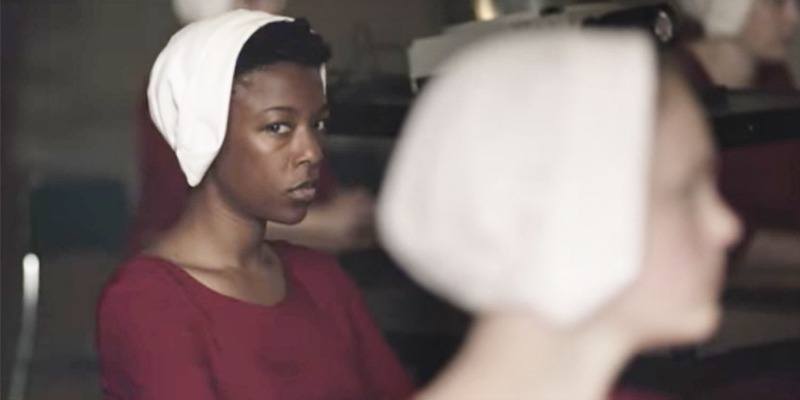 It sounds like Dowd had a lot of fun playing her harsh character. "It was interesting sitting in that room with all of the background actors and I think at a certain point they didn't know we were filming a show anymore because [of] Ann's dedication," said Samira Wiley. "But to watch these women, the fear that [Ann Dowd] instilled in them was amazing." She continued, "It's amazing the strength [Dowd] brought to the character and the feeling we all had on set because of it."
"I remember that sweet girl in the yellow sweater," said Dowd. "Remember that darling thing? She started to fall asleep and I thought 'Oh no no. Oh no no. This will not occur.' So I went over and I said from across the room 'You, in the yellow! The sweater! And she was going like this just blinking like 'is this happening? Is this happening?' I thought it was so fun."

7. The show will go into other parts of the world that weren't explored in the book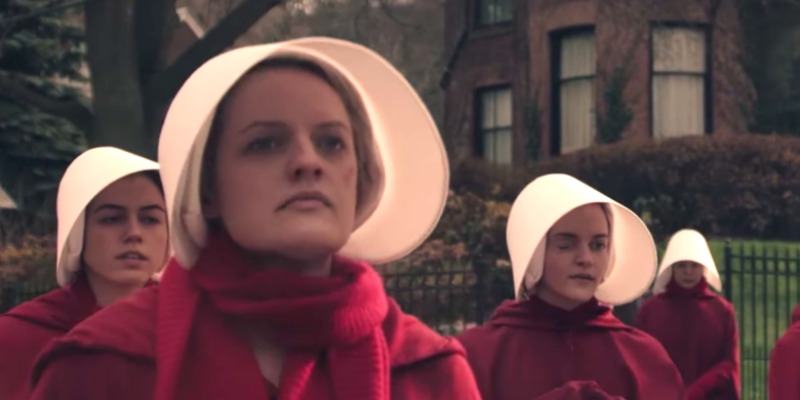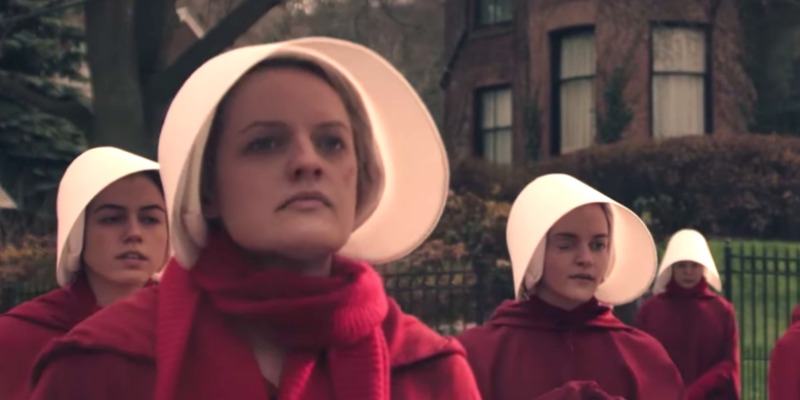 Fans have been curious about other places in the story's world and it looks like they will finally be satisfied. "When the book ends most of the people's reactions is just fury that it's ended because the way it ends is just so cut off," explained executive producer, Miller.
"And so in some ways immediately the first thing you think of is how can I expand this story because that's what your desire is as a reader." He continued to talk about the other locations that might eventually make it into the series.
The book is so strictly from Offred's point of view that you hear about all these amazing, interesting worlds and all of these parts—the colonies and all of these things that are going on but you don't see any of them in the book. They aren't explored. So that to me as a tv series seemed like once you create this world you have a lot of places to go and also the fact of the matter was I just wanted more. I wanted to know what happened next at the end of the book is quite a mystery and so I get to make it up.

8. We're also going to see life before the world changed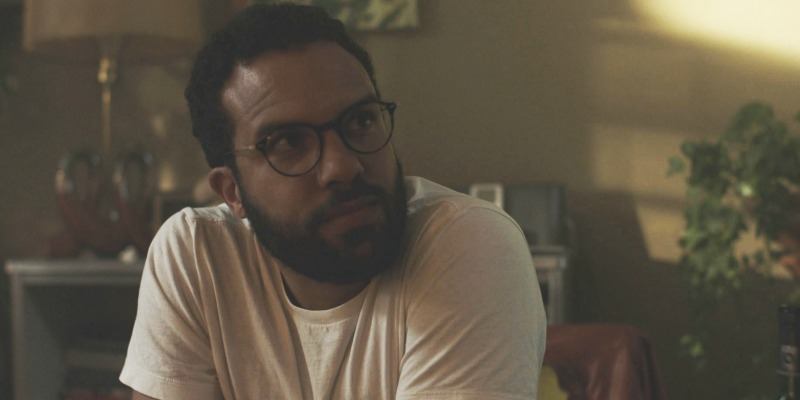 The show will not only cover what the world has become, but what it was like before, especially when it comes to Offred's family. "I got to say it wasn't so hard for me. So much of Luke's story is in the past. We just had like a great time going to the seaside," said O-T Fagbenle, who plays Offred's husband. "I hear these stories like 'oh well we hung a guy today' and I'm like 'oh I just got ice cream with a kid today so.'"

9. Dowd hopes the show inspires more protestors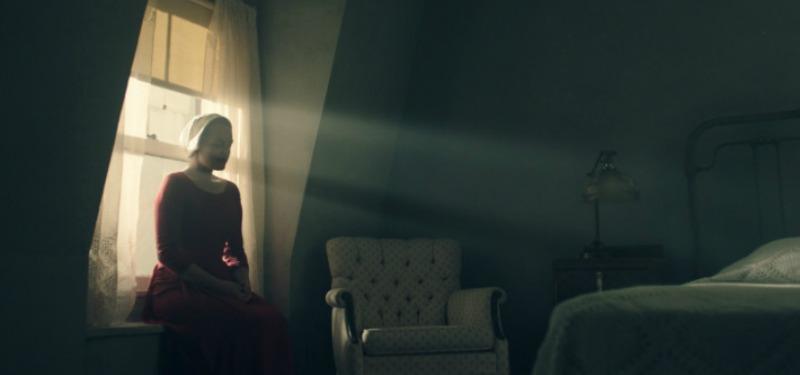 Moss wasn't the only actress who seemed happy about the show inspiring political activists. "I hope it has a massive effect on people. I hope they picket the White House and I hope they're wearing these costumes," said Dowd. "I hope it's all over the place and it doesn't end. And that we never underestimate the power of morons."

10. Alexis Bledel also hopes that it will inspire people to act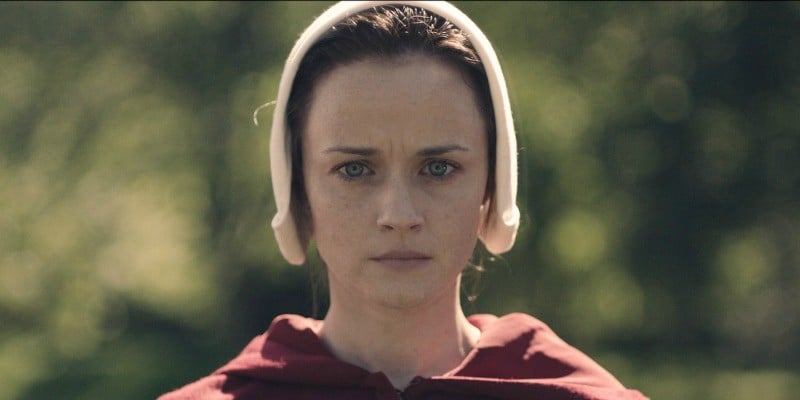 Dowd wasn't the only star who gave fans words of encouragement. "I hope that if a young person watches the show and the relevance of the material stirs up a lot of emotions in them," said Bledel. "I hope that has a positive effect that the emotion can be put into a positive action like calling or writing Congressmen or volunteering or something proactive for the greater good."

11. Offred's will to resist will change over the course of the season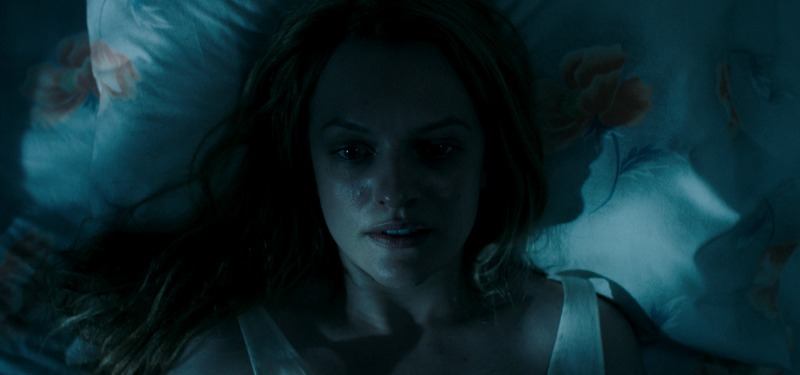 Moss lovingly talked about her character's persistence this season on the red carpet. "It was important to me. That was her whole story you know, that she's so beaten down and torn apart and has everything's taken from her and she just will not give up. And she's so stubborn," she explained. "I think it goes up and down throughout the season and to me, that defiance is something that we all kind of find in ourselves if we had to."

12. Moss prefers that you don't binge-watch the series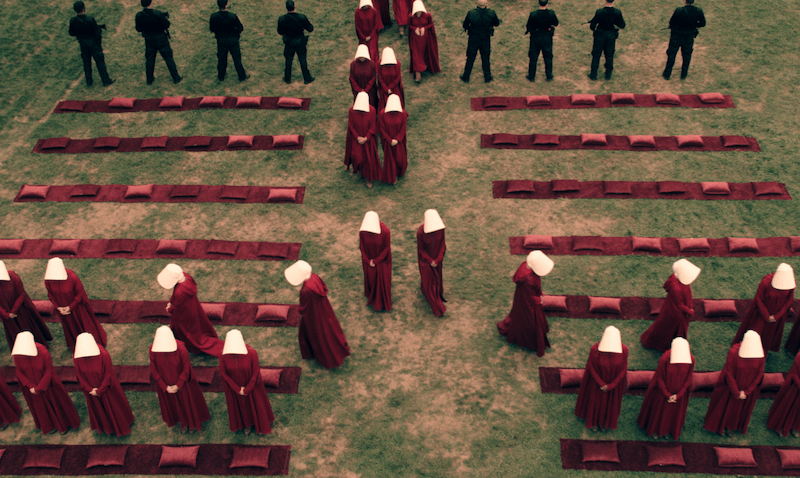 Binge-watching is the popular way to view shows on streaming services today, but the star of the show doesn't think it's the best way to enjoy the show. "Because there's a lot going on and I think people should pay attention," she said on the red carpet. "But honestly, you can do whatever the hell you want."

13. Don't expect Offred to be like Peggy Olson or any other of Moss' previous characters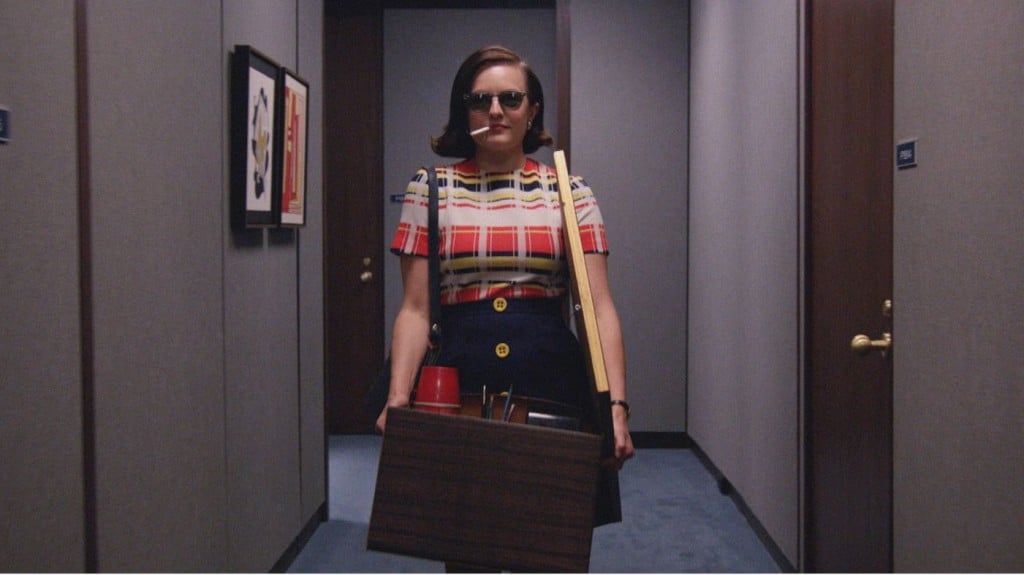 Fans of Moss are probably going to watch The Handmaid's Tale because they loved her in Mad Men. But when asked on the red carpet if she drew from that character to become Offred, she had a clear answer. "No, no, no," she answered on the red carpet. "It's all separate for me. It's a new world, a new character. I treat it like that. Nothing else exists except for that."
When asked again at the table talk how much of Peggy is in Offred, she joked, "I mean they're both human beings." She continued, "they're the same height."
14. Atwood helped with writing the series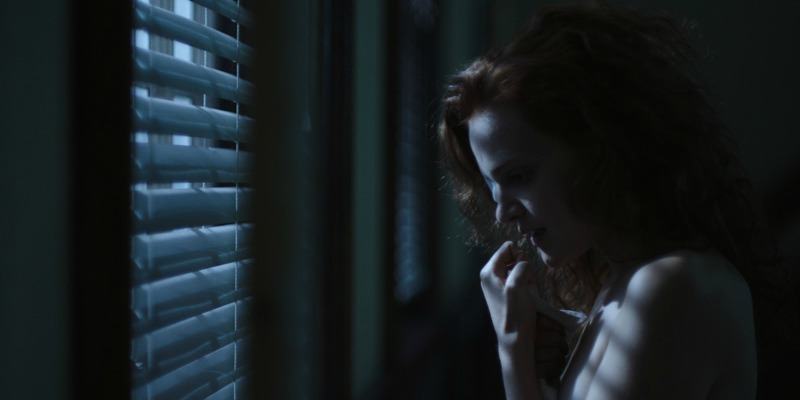 Some fans of the book might be worried that the show won't live up to the original work. But it might be comforting to know that Atwood worked on the script. "She was very involved all the way through the writing process. All the way through," said executive producer, Miller.

15. The cast joined the show before things changed politically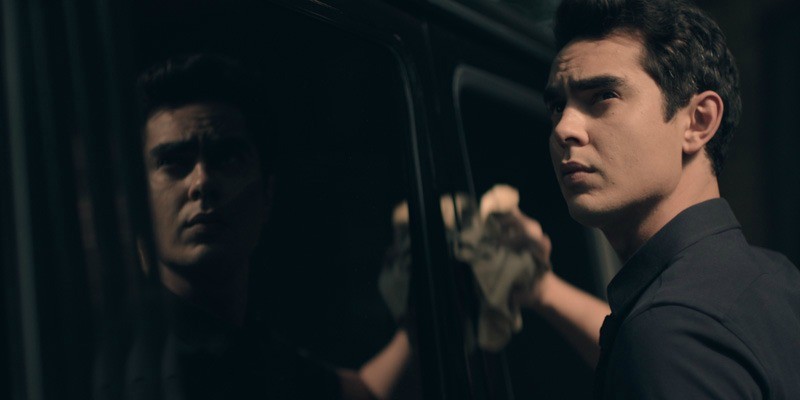 Some might think that current-day politics drew the cast to the project, but they'd be wrong. Dowd talked about first hearing about the show from her agent. "They said wait 'til you hear about this project," said Dowd. "They were talking about this phenomenal script. So I, of course, sat right down on that bench and read it and thought 'okay my lucky day' essentially. That was before hell began necessarily in this country so it was based on the writing for sure."
Actor Max Minghella said that other things made him interested in his eventual role of Nick, "I would be lying if I said there is a political motivation for it. I found it's amazing how pertinent this thing has become since we started making it."
Editor's note: This story was originally published April 27, 2017.
Follow Nicole Weaver on Twitter @nikkibernice
Check out Entertainment Cheat Sheet on Facebook!