'The Handmaid's Tale' Season 3, Episode 10: The Hidden Meaning Behind Baked Goods
This week's episode of The Handmaid's Tale brings the show back to an old storyline, and it works. June (Elisabeth Moss) has had a breakthrough and plans to get out as many children as she can from Gilead. She begins to find hope and meaning in what seemed like a bleak existence. She has finally left the hospital and is ready to move forward with this new plan.
In 'The Handmaid's Tale,' scones mean no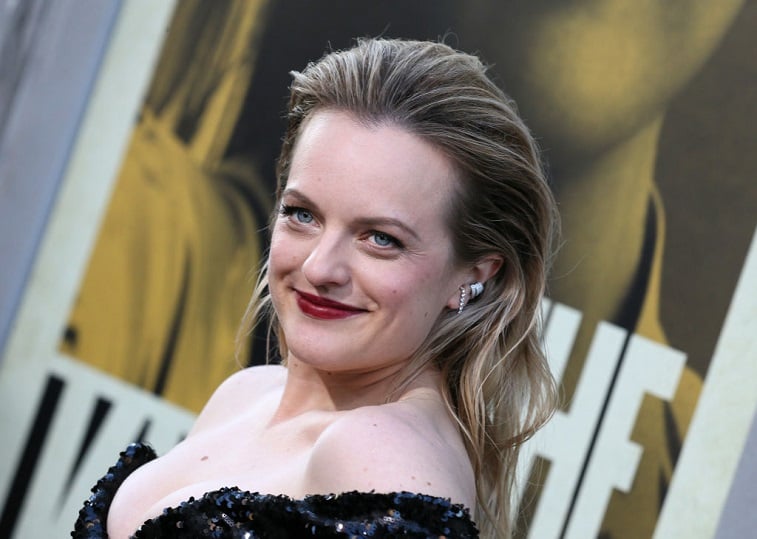 June returns to the Lawrence household accompanied by Aunt Lydia (Ann Dowd). Fred Waterford (Joseph Fiennes) has put in new regulations for homes, and wants them to all be up to "D.C. standards." The house is clean and new, and Lydia is happy with the new arrangements. She leaves, and June heads to the kitchen to learn of some bad news for Eleanor.
Scones have been delivered to the house, which apparently means "no," there will be no medication for Eleanor (Julie Dretzin) that she desperately needs to stabilize her mood. Gilead is changing things even more, which doesn't bode well for Eleanor. She can no longer get the medications she needs.
Janine's story is even sadder than we thought
June finds out while snooping for information that she has a friend in Eleanor, who helps her find information on the handmaid's children. At the same time, June broaches the subject of Eleanor escaping Gilead with her husband. That isn't an option apparently. She replies, "Joseph is a war criminal. He can't cross the border."
As June looks over the documents, she discovers heartbreaking news about Janine's eldest son. She had a child before Gilead's coup and takeover. Janine (Madeline Brewer) had a dream to reunite her family, and sadly it will never be. Her first child, Caleb, is already dead. They will never reunite. It's terrible to see another awful thing happen to Janine.
She has been through it all, as all of the handmaid's have. But her story was particularly brutal. She lost an eye in Gilead and her commander, Warren Putnam (Stephen Kunken) in season 1 was sexually assaulting her outside of the monthly sexual assault "ceremonies." He had told her they would be together, which of course was a lie. It ends with Janine kidnapping her second child, Angela, and jumping off a bridge. She would be sent to the colonies, but eventually return to her harsh reality in Gilead. Now she has lost a child on top of all of that.
Muffins mean yes in Gilead
At the end of the episode, Lawrence has changed his mind after an embarrassing "ceremony." He promptly tells June, "I'll get you a truck. You get my wife out, safely." June tells him that he also can get out with them.
"You just have to bring them something valuable. Kids. The stolen children of Gilead," June said.
After this encounter, June tells Alma and Janine about the surprising turn of events while at the grocery store. Alma says she will ask around. Later, June walks back into the kitchen of the Lawrence's house, which is full of muffins in baskets. "Muffins mean yes," the Martha says.
She took it upon herself to ask around about who would help get children out, and many people responded that they would assist. Muffins, if appears, mean yes in Gilead. June smiles, and replies, "We're going to need a bigger boat."
June has gone from the brink of total meltdown to having a new purpose in life. She must get out as many children as she possibly can. She won't fail after everything she has been through.