'The Handmaid's Tale': Does Season 3 Live up to the First 2 Seasons so Far?
When the first season of The Handmaid's Tale was released on Hulu in 2017, it was gripping, vivid, and horrific. The show received widespread acclaim and took home eight Primetime Emmy Awards from 13 nominations, including Outstanding Drama Series. 
The show's second season was masterful, gruesome at times, yet beautifully shot, and then the season finale ripped our hearts out. The second season earned 11 Emmy Nominations in 2019. 
Could season 3 possibly live up to the first two remarkable seasons? We love how it is dialing back the horrors and inspiring hope, but we really wish that they would get to the point already. Let's take a closer look at season 3 of The Handmaid's Tale. WARNING Season 3 SPOILERS!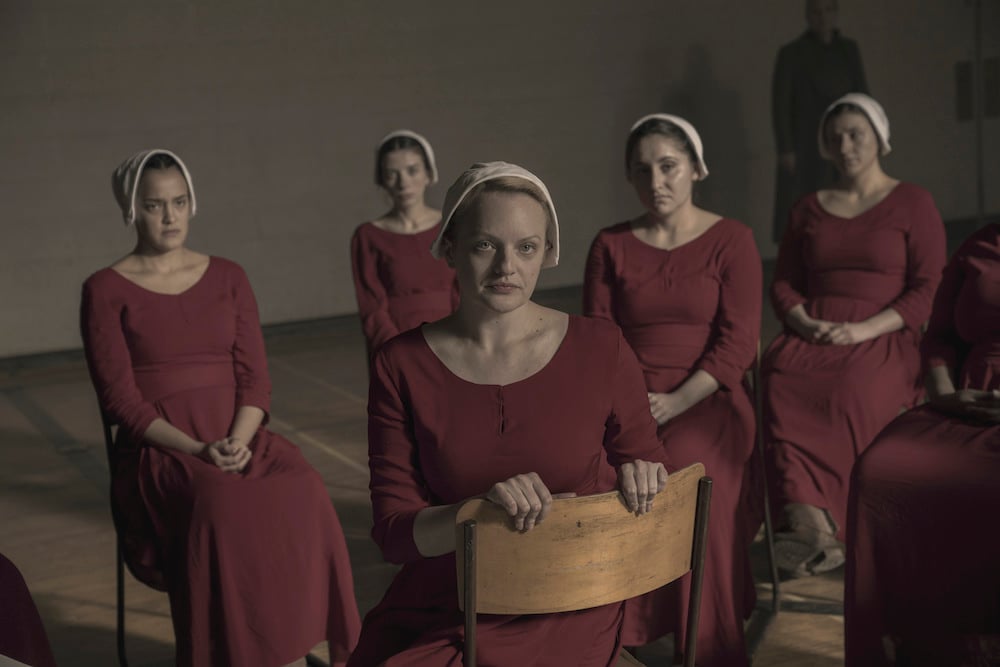 The first few episodes of 'The Handmaid's Tale' Season 3 are repetitive
We ended the last season with June (Elisabeth Moss) passing up yet another opportunity to flee to Canada. She handed off baby Nichole to Emily (Alexis Bledel) and made the decision to stay in Gilead to rescue her daughter, Hannah and continue to fight for the resistance. 
It comes as no surprise to many viewers that season 3 began right back in captivity and servitude, almost full circle. June has a new Commander, a new walking partner, and a new stigma (having kidnapped a child). We are filled with the same gloominess and fleeting sparks of hope that we found in the first two seasons.
Meanwhile, Emily successfully arrived in Canada to Moira (Samira Wiley) and Luke (O.T. Fagbenle), as the new season at least provides some more information about what life is like in free Canada. That life then becomes even more complex when Gilead starts attempting to get baby Nichole back. 
The hope from season 2 is squashed in season 3 of 'The Handmaid's Tale'
We had imagined a third season of June desperately trying to get Hannah back and developing a plan to flee to Toronto to reunite with her family. But, we were sadly mistaken and have instead found ourselves watching a rather boring custody battle between the Waterfords and the Canadian government.  
One of the more intriguing new storylines in the third season is that of June working to organize the resistance within Gilead. However, that subplot is sadly neglected. 
The later episodes of 'The Handmaid's Tale' brought about creative excitement
In episode 6, we saw some very powerful imagery in Washington D.C.— the Lincoln Memorial had been destroyed and the Washington Monument was transformed into a cross. More information is provided about the Gilead government and the show becomes reminiscent of the first two seasons. 
Although the pace is slow to pick up, the cinematography is superb and the acting is as brilliant as ever.
As we delve further into season 3, the story is becoming less about a woman running away and more about women fighting back. And while we have endured repetitiveness that may have bored us to no end, the later episodes of season 3 showed potential for intrigue and further development of the new subplots. 
There are three more episodes remaining in this season of The Handmaid's Tale on Hulu. We are hoping it just keeps getting better.