'The Handmaid's Tale' Season 4: Will June Finally Reunite With Nick?
The Handmaid's Tale's finale of the third season left fans breathless and craving more information. There are still so many unanswered questions, especially when it comes to Nick (Max Minghella) and June (Elisabeth Moss). Will the two finally reunite after being away from each other for so long? Read on only if you are caught up with The Handmaid's Tale because spoilers are ahead.
Nick owes June some answers
Absent since the sixth episode of season 3, Nick has a lot to answer for. June now knows the truth about his past helping the Gilead cause first hand. According to showrunner Bruce Miller, Nick was supposed to return for the third season, but the scenes were cut in the end because of screen time.
"We just don't have the real estate in the show," Miller explained to Bazaar.com. "We had all sorts of other stuff with Nick, and with characters like Janine and Moira. … Max is a wonderful actor. He has scenes that we filmed that we weren't able to use, and it's heartbreaking. I feel like s*** when I have to cut that stuff, but sometimes you have to make those decisions when you're trying to make a good TV show overall."
Nick truly loves and cares for June
Minghella spoke with Den of Geek about his character and how he struggles inwardly. He truly loves June and it's almost like he is being torn in two directions. He will be back for the next season and hopefully questions will be answered in regards to his past and intentions with June.  
"He's clearly tortured and has had to experience quite a lot of trauma, and inflicted quite a lot of trauma, and I don't know how anybody reconciles that. He's always struggling with it," said Minghella. "Everything in his life is extremely complicated except for June, and that's just like, 'I just love this woman,' and it kind of clarifies all that stuff for him."
What's to come for Nick in season 4?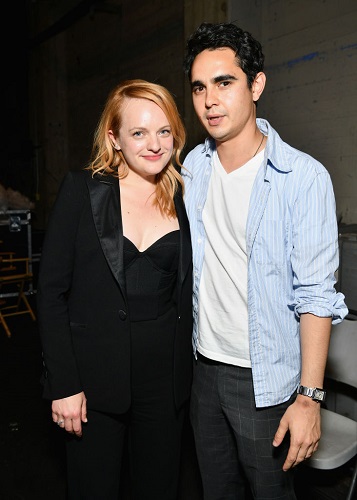 In an interview with Bazaar.com, Minghella talked about what's to come from Nick in the upcoming season. He believes season 4 will be extremely exciting and the show will shift in a new way. He was asked if he knew what's to come for his character, and he was understandably quiet on details.
"I don't. I'm really excited to go back, and I know that the direction of the show is going to shift," explained Minghella. "This season was a catalyst for a lot of exciting stuff, so I think we're all excited about what next season's going to look like. They've never let us down. The writers do an extraordinary job of always surprising us. It's a very weird feeling to get scripts and genuinely be like, 'Wait, what's going to happen next?' Season 4's going to be really exciting, and I think it's going to be different."
Will Nick and June reunite?
If interviews with other members of the cast of The Handmaid's Tale are anything to go on, then it looks like Nick still has a huge role to play in the story. He will be back and hopefully, he will reunite with June. After all, what would the story be without some romance and happiness every now and then? Fans are hoping for a reunion between the two to come in the near future.
Nick went off to fight in the war effort in Chicago and he hasn't been seen on the show since. June learned the truth of his past, or at least some semblance of it after he had already left. They still have unfinished business together, and they'll certainly be reuniting in The Handmaid's Tale season 4.