'The Handmaid's Tale': Serena Will Always Be A Villain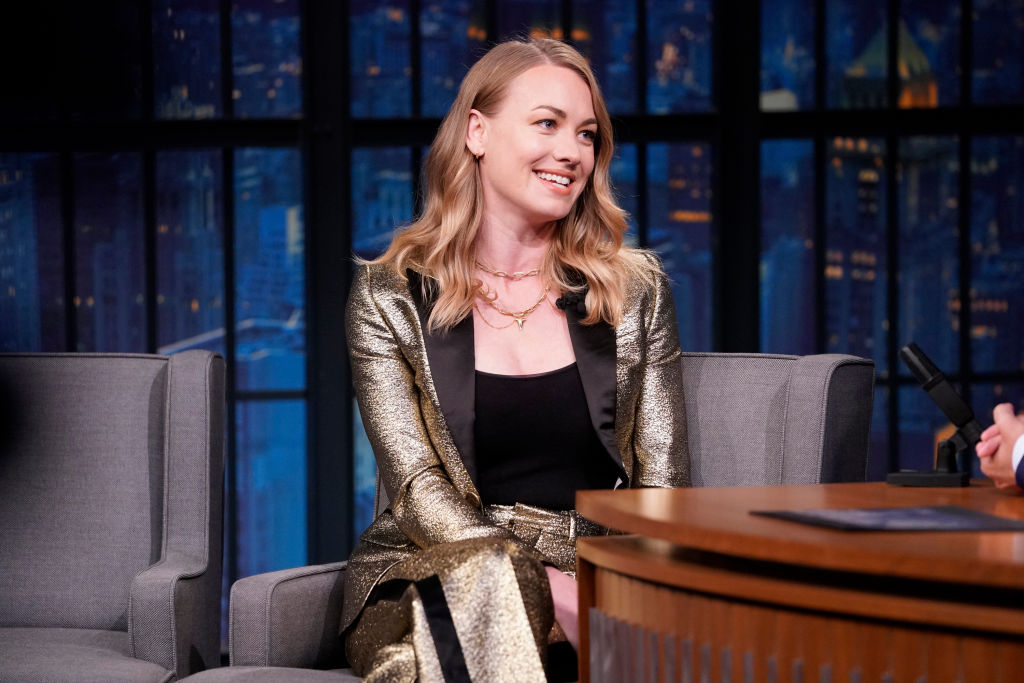 It can be tempting to want a villain to have a redemption arc. Sometimes, a villain's portrayal is so nuanced and compelling audiences actively root for the character. Yvonne Strahovski plays Serena Joy Waterford in The Handmaid's Tale. The actress earned an Emmy award nomination for her portrayal of the character. For the third season of The Handmaid's Tale, writers hinted at a redemption arc for Serena. However, the season finale showed why Serena will always be a villain in The Handmaid's Tale.
In 'The Handmaid's Tale' finale, Fred betrays Serena
After Serena tricked her husband into crossing the Canadian border, Fred Waterford fought back in The Handmaid's Tale season finale. He tells Mark Tuello that Serena forced Nick and June to sleep together so she could claim their child as her own. This leads to Serena's arrest, just one week before her release date. While this is not the worst thing Serena did in Gilead, her reaction to her arrest shows she is truly set in her ways.
Serena still calls June, 'Offred'
The relationship between June and Serena in The Handmaid's Tale is complicated. At its best, the two are allies. At its worst, Serena is June's oppressor. Serena abused and tortured June countless times, but the two characters do share some camaraderie at different points in the series. This results in them having a strange type of understanding and intimacy in the third season. It's not healthy, but because of what the two experienced they do understand each other in some way.
When Mark Tuello arrests Serena in the season finale, Serena refutes that she did anything wrong. 
"Nick and Offred had a relationship," she said. 
There is a lot to unpack in that sentence. For starters, Serena referenced June as "Offred." In Gilead, handmaids are forced to go by the patriarchal names of their household as a form of ownership. Serena rarely referenced June by her own name, while June often dropped the pleasantries and called Serena by her first name instead of "Mrs. Waterford."
Even when Serena is out of Gilead and June is not her handmaid anymore, Serena does not drop June's slave name. It shows how little Serena really cares for June. After everything Serena and June went through, Serena still does not see June as a person.
She doesn't think what she did to Nick and June in 'The Handmaid's Tale' was wrong
By the end of the first season, Serena knew Nick and June shared an intimate connection that went further than the encounter Serena arranged. For that reason, Serena came up with the idea for Nick to marry Eden, a child bride. She was so jealous and spiteful of their relationship she did not see a problem with a child marrying a grown man if it meant June lost her support system.
Because of this, it comes as no surprise that Serena does not view forcing Nick and June to sleep together as wrong. Even though Serena did not have many rights in Gilead, she was still in a position of power over Nick and June. It did not matter if Nick and June had feelings for each other before Serena arranged for them to sleep together.
When Serena tells Tuello that Nick and June had a relationship he replies, "It's still rape, Mrs. Waterford."
Serena was not honest about her crimes
Before she learned the nature of her arrest, Serena argues she had immunity because The Ceremony was forced upon all the wives in Gilead. Serena explains it was "A religious ritual ordered by the state under penalty of execution."
Even though Serena provided testimony against Fred, Tuello does not know Serena orchestrated June's rape outside The Ceremony a second time. In the second season of The Handmaid's Tale, she convinced Fred to rape June when June was nine months pregnant. That is by far Serena's worst crime, and it also broke the laws of Gilead. If the U.S. government found out about that, it would be difficult for Serena and Fred to receive any sort of immunity.
This makes two instances when Serena broke that Gilead law and committed the crime of rape. Her reaction shows no remorse for it and in her head she is justified. With the conclusion of the third season, it seems a redemption arc is out of the question for Serena.