'The Handmaid's Tale': Why Elisabeth Moss Plays So Many 'Dark' Characters
One can argue playing dark characters on TV allows an actor to explore the psychological depths and bring more astute insight into the human condition. Not that playing "good" people can't bring the same type of insights, including drawing out subtle dark sides to every protagonist. Not many actresses can do this well beyond Elisabeth Moss.
It seems she's already overshadowed her near iconic role of Peggy Olson on Mad Men through her harrowing June Osborne/Offred role on The Handmaid's Tale. If you think the latter role is dark, she hasn't shied away from seeking even darker roles elsewhere.
What is it attracting Moss to roles like this? We might be surprised it's the best trajectory for an actor in truly understanding character motivation.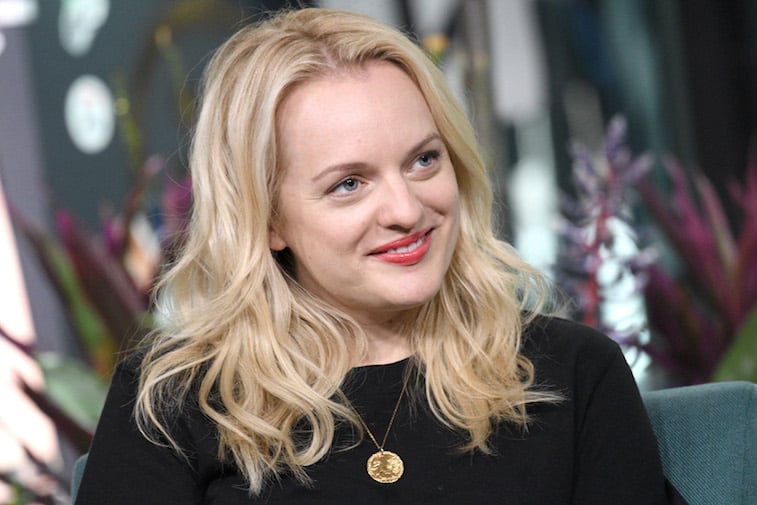 What has Moss said about taking on darker roles?
You can hear Moss say herself she prefers darker roles from an interview she did with Gayle King recently on CBS This Morning. Many find it incredible Moss has been acting for nearly 30 years already, with numerous dark roles long before The Handmaid's Tale came along.
Most of those more dramatic parts came from TV guest appearances she did going back as far as 1990, including small roles in independent films. Back in those days, you could see her on the big screen in Girl, Interrupted, or playing a woman in prison for a random TV movie.
Some of you may even remember when she was a regular on of the best dramas of the 1990s: David E. Kelley's Picket Fences.
While some of her early roles were dark, she also did her share of lightweight fare, including guest shots in sitcoms or even doing voice work in animated TV specials.
Was the Peggy Olson role really dark?
Maybe a few would argue playing Peggy was a dark role on Mad Men since she became a more subtle emblem of what June Osborne had to endure in the extreme. Peggy's fight for individuality within a man's advertising world was true darkness that ultimately saw light as the series and the role progressed.
By the end, we all saw Peggy gain true respect, or so it seemed. This was a long-fought battle, however, all won thanks to undeniable talent and hard work. At least we can say this version of the 1960s (or the real deal) didn't force women to become child-bearers in a cult-like world.
Then again, there were women exactly like that in the '60s, at least those trapped in loveless marriages or conservative environments where divorce wasn't an option.
Since Elisabeth Moss is also a Scientologist, we have to wonder if she tapped into her own faith to find the darkness in the Osborne role.
Moss won't speak about her dark roles representing Scientology
We've seen numerous interviews where Moss refuses to talk about her Scientology beliefs and instead lets her roles speak to her own convictions. Perhaps she's subtly condemning some aspects of Scientology playing June in THT. Since she said she believes in us all being able to enjoy certain freedoms, it seems to be sending a message without it being explicit.
Or, her attraction to dark roles may be strictly about elevating the art of acting. She clearly keeps descending into even darker roles, with one of her darkest ever being in the 2018 indie flick Her Smell, playing an extremely troubled 1990s-era grunge rock star.
At least she'll lighten things up a little in an upcoming Wes Anderson big-screen comedy. Nevertheless, we'll probably see her June Osborne character descend into unfathomable darkness as THT moves through its new season.
Over time, perhaps we'll see Moss use this attraction to darkness as a way to transition into lighter characters (like at Disney) where darkness likely lurks under the surface.