The Heartbreaking Reason Princess Diana Always Felt Like a 'Disappointment' to Her Family
Princess Diana did a lot of amazing things before her tragic death, yet she reportedly felt like a complete failure to her family most of her life — and the reason will break your heart. In a new interview, Diana's former confidant, Debbie Frank, revealed that her parents always wanted a boy and were gravely disappointed when they found out there were having a girl.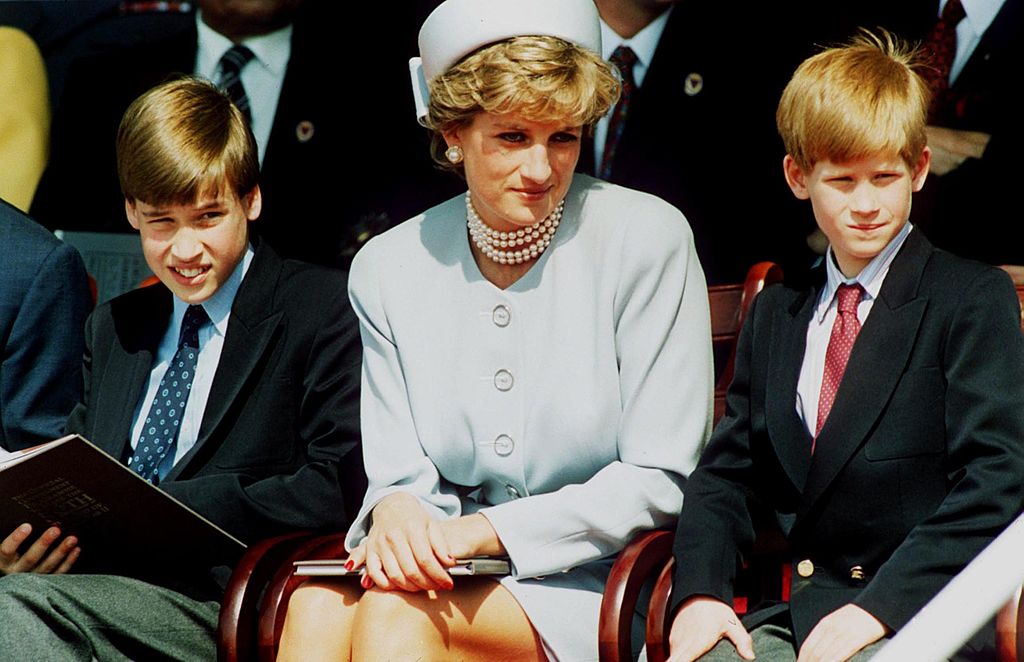 Inside Diana's greatest disappointment
Frank, an astrologer who became Princess Diana's close confidant over the years, revealed that Diana's parents were despondent when they learned they were not having a boy. To make things worse, Diana's parents had previously welcomed a boy, who tragically died shortly after birth.
"She understood that her mother probably had postnatal depression and the son who died had a massive bearing," Frank explained. "Diana was carrying all her mother's depression about that, the sense that as a girl she was a disappointment."
According to Express, Frank noted that Princess Diana was a very sensitive person and did not respond well to her mom's frequent criticisms. She also felt abandoned by her parents, who divorced in the late 1960s. To compound her sense of loneliness, Diana had a terrible marriage to Prince Charles, a relationship that also ended in divorce.
Shortly after their split, Diana's mother lost full custody of her, which made the future Princess of Wales feel completely abandoned. As Frank explained, Diana experienced a lot of pain in early childhood, something that greatly affected her in later years.
Frank says that she last spoke to Diana a month before her tragic death. At the time, Diana remembered her mom packing her things and leaving their home in a car. Although Frank says Diana's parents were greatly disappointed, her mother feels differently about what happened.
Princess Diana's mom speaks out
Prior to her passing in the early 2000s, Diana's mom, Frances Shand Kydd, opened up about her daughter's early days. Kydd revealed that she did not care that Diana was a girl and the controversy stems from a big misunderstanding.
Kydd claims that people in the U.K. wrote to her all the time about having a boy. They also expressed disappointment that Diana was a girl, sentiments Kydd did not share. In fact, Kydd expressed her own dislike about what people were saying about her baby, which only caused her a lot of anxiety.
As far as Kydd was concerned, she only wanted a healthy child. She did not care about the baby's sex. When Diana was born, Kydd says that she was thrilled about welcoming a healthy child and was not disappointed in the least.
While Kydd was happy with her newborn, people kept writing about how they were sad she did not have a boy (Diana was Kydd's third girl). Sadly, Diana's relationship with her mother was on rocky grounds at the time of her death in 1997, and the two never quite made amends.
Diana's former security officer opens up about her final years
Colin Tebbut, who was employed by Princess Diana as her security guard and driver in 1995, recently opened up about her final years. Tebbut revealed the exact moment he learned about Diana's tragic accident and how he felt seeing her body in the morgue in Paris.
Tebbut explained how he was sleeping when he got the call about Diana's accident. Tebbut was in bed with his wife and immediately rushed to Kensington Palace. While the media was reporting on Diana's injuries, Tebbut and his colleagues were receiving word about her death.
The royal family asked Tebbut to fly to Paris and recover Diana's body. When he arrived at the hospital, Tebbut recalled feeling very emotional when saw Diana's body in the mortuary. He also noted that fans were watching their every move outside of the mortuary.
Because of the media coverage, Tebbut was forced to cover the windows in the mortuary with blankets. Although the situation was tragic — and something Tebbut would never forget — he also recalled how Diana's divorce from Prince Charles was one of the best decisions she ever made.
Tebbut then added that if Princess Diana was alive today, she would be very proud of her two boys, Prince William and Prince Harry. Tebbut's interview comes over twenty years following Diana's shocking death in Paris.