The Heartbreaking Thing Prince William Told Princess Diana Before His First Day of School
Prince Charles and his siblings received their nursery education at home but when Prince William and Prince Harry were born, Princess Diana wanted them to begin their schooling outside the palace.
Any royal attending a school with other children their age would be subjected to a few things most students didn't have to deal with and Prince William expressed his displeasure about something. Read on to find out what he told Diana on his first day.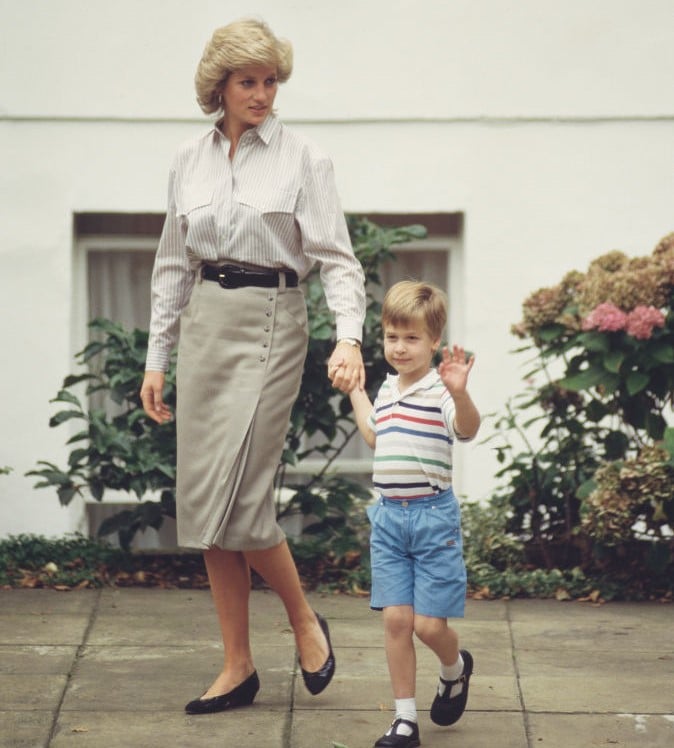 What Prince William said when Diana dropped him off at school
Ken Wharfe, who served as a royal protection officer for Princess Diana and her sons, revealed the heartbreaking thing William said when they took him to school his first day.
In the Amazon Prime documentary Royalty Close Up: The Photography of Kent Gavin, Wharfe said, "I recall William's first day at school getting into the car with his mother as we drove up to the school in north London."
Wharfe remembered Diana saying, "Look William, when we get there, there's going to be a lot of photographers. So you've got to realize now that this is going to be with you for the rest of your life."
The former bodyguard explained that when they pulled up to the school there were over 100 photographers already assembled there "and just like somebody out of one of those Just William characters [the prince] said, "I don't like 'tographers!'"
Wharfe added, "As a 5-year-old, he had already seen aspects of negativity from his mother about the media and the press. Not the writers, but the photographers, because the first thing he's seen is a lense."
William found out about his future from kids in his class
Princess Diana always said that she wanted her sons to enjoy the same things other children did growing up. Some of the ways she made sure of that was by taking them to theme parks and McDonald's for happy meals.
But Diana couldn't control what her sons heard in school from other kids. She and Prince Charles delayed telling William about his future at too young of an age as they wanted him to be able to grasp everything when the time was right. However, that plan was spoiled by William's classmates.
In his book, William & Catherine: Their Lives, Their Wedding, royal biographer Andrew Morton revealed that the now-Duke of Cambridge found out about that from children in his class.
"Before William attended school, he genuinely had no idea that he was any different from anyone else," Morton wrote. "His innocence of his position was soon ended by fellow pupils, who left him in no doubt who he was."
The author revealed that "On one occasion a classmate reportedly asked him: 'Don't you know the Queen?' William looked at him and replied: 'Don't you mean Granny?'"
Prince William previously said that he wanted to wait before telling his own son, Prince George, about his destiny so he would have a "normal" childhood.
RELATED: Why Prince William Said Princess Diana Would Be A 'Nightmare Grandmother' To His Kids