The Heartbreaking Way Prince William and Prince Harry Honor Princess Diana's Memory Every Year
The anniversary of the tragic death of Princess Diana is approaching and, according to reports, Prince William and Prince Harry spend that day reminiscing about their late mother. Despite the buzz of a feud between the brothers (if the rumors are even true), they put aside their differences and honor their mother on the sad anniversary date.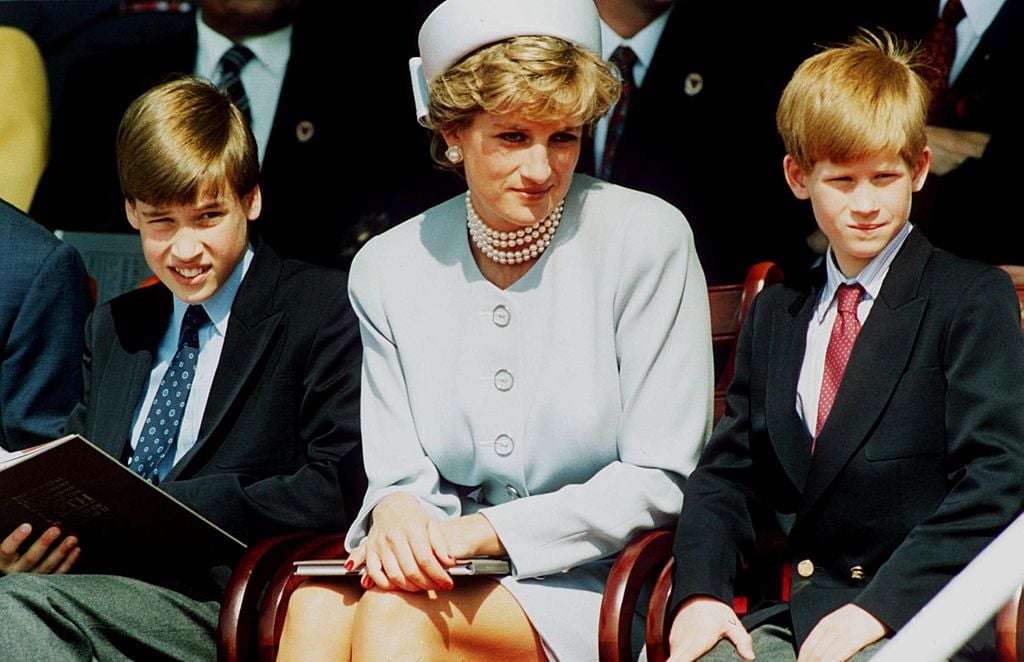 The princes' loss was very public
Princess Diana died on August 31, 1997 following a fatal car crash in Paris. Prince Harry and Prince William were just boys when their mother passed away, an experience that provided them with a unique bond, as they grieved while the world was watching and had to navigate their lives publicly without her.
In a past interview with ITV, Harry discussed how being in the spotlight and constantly scrutinized is a part of his life, but that Prince William understands that, noting: "Time after time it upsets me, but nobody will understand that other than my brother and myself." 
When their mother passed away, that shared experience strengthened the brothers' bond, as Harry noted: "He and I are very close obviously because of our mother. But we both get the same kind of hassle, different times, different things, you know."
He added: "It's hard. We've got friends of ours and we've got the British public saying 'good on them they're being normal. And then you've got the British media saying 'oh, but they can't be normal' or 'this isn't normal, it's completely outrageous,' that sort of thing."
They honor their mother by recalling fond memories
Harry and William honor Princess Diana every year by taking time to get together over lunch or dinner at Kensington Palace, according to an Us Weekly royal source.
The insider shared: "They talk about the little things about Diana that made them laugh: the ski trips and outings to Thorpe Park [a British amusement park]; the effort she went to on their birthdays… all of it."
Kate Middleton, Meghan Markle, and their children will "join them later," according to the source.
They not only share memories of their mother, but they also work to find ways to continue her legacy, as the source shared: "They always discuss Diana's charity work and brainstorm ways they can continue her legacy. Helping others and being a role model to those less fortunate is at the top of their priority list."
Princess Diana wanted her sons to have normal lives
While their royal status has made it challenging to live a normal life, Princess Diana made her best effort to keep her children grounded. Her sons are carrying forward that philosophy with their own kids, as royal biographer Duncan Larcombe explained in the ITV documentary Secrets of the Royal Babies: Meghan and Harry.
He shared: "Diana made sure William and Harry lived as much as a normal life as possible and as parents, William and Harry will always be influenced by their mother. Her desire to give them a taste of normality runs through the veins of William and Harry."
In a 2012 interview with Katie Couric, Prince William discussed the impact Princess Diana had on their lives, explaining: "She played a huge part in my life and Harry's growing up, in how we saw things and how we experienced things."
He added: "She very much wanted to get us to see the rawness of real life. And I can't thank her enough for that, 'cause reality bites in a big way, and it was one of the biggest lessons I learned is, just how lucky and privileged so many of us are — particularly myself."