The Heirloom Baby Sussex May Inherit From Queen Elizabeth II
Inheriting family heirlooms is different when it comes to the British royal family. Instead of inheriting dishes or a set of tools, members of the royal family may inherit jewels or other extremely pricey, maybe even priceless, items steeped in history.

Keep reading to learn what royal heirloom Baby Sussex, Prince Harry, and Meghan Markle's baby, may inherit from Queen Elizabeth II.

Expert believes Baby Sussex will inherit brooch

Grant Mobley, a diamond expert, and gemologist told MarieClaire.com, what royal heirloom they believe Baby Sussex will inherit from Queen Elizabeth II.

Mobley told the publication that it's likely Queen Elizabeth II will give her great-grandchild, her Botswana Flower brooch.

"There are many heirlooms among the Queen's impressive jewelry collection, but the Botswana Flower brooch is a frontrunner as a potential piece to be handed down to the soon-to-arrive royal baby," Mobley told MarieClaire.com.

The Botswana Flower brooch

Mobley gave some background on the Botswana Flower brooch and how it came to be in Queen Elizabeth II's possession.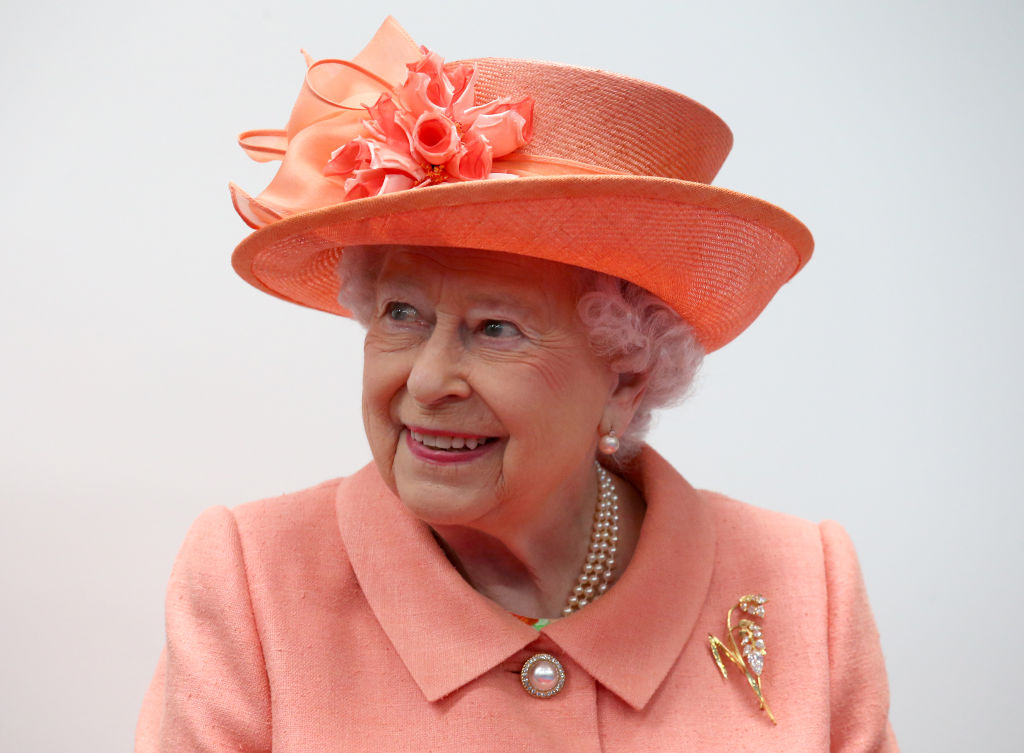 "Given to the Queen by the President of Botswana in 2007, the elegant brooch features 11 stunning pear-shaped natural diamonds set in yellow gold," Mobley said.

Why this brooch?

Mobley's prediction is based on the connection Prince Harry and Meghan Markle, now the Duke and Duchess of Sussex, have to Botswana.

"Botswana has significant meaning to Meghan and Harry — after traveling to the country together in the early days of their relationship, Harry later chose a diamond from Botswana as the feature stone in Meghan's engagement ring," Mobley said.

The "traveling to the country together" Mobley is referring to, is the trip the Duke and Duchess took to Botswana shortly after they began dating in early July 2016. The couple discussed the trip in their first interview following their engagement in 2017.

After they met for drinks and immediately hit it off, the couple planned additional dates. Following those dates, Prince Harry invited Markle to join him in Botswana.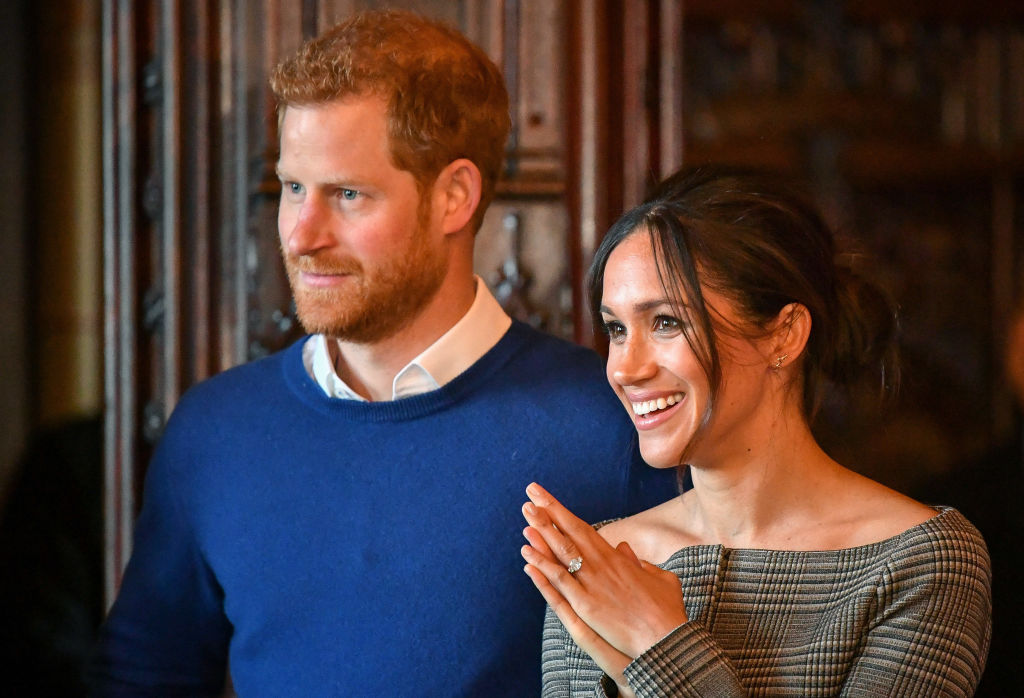 "I managed to persuade her to come and join me in Botswana and we camped out with each other under the stars," Harry said. "Then we were really by ourselves, which was crucial to me to make sure that we had a chance to get to know each other."

When Prince Harry proposed to Markle, he created an engagement ring featuring three diamonds. The center stone came from Botswana and the side stones came from the jewelry collection of the late Princess Diana, Prince Harry's mother.

Although Botswana is a special place for Prince Harry and Markle as a couple, it's been an important place for the prince since 1997. Prince Harry first visited Botswana after his mother died. Since then, he has returned to the country practically every year since.

When has Queen Elizabeth II worn the brooch?

Queen Elizabeth II has worn the Botswana Flower brooch on a number of occasions. She's worn the stunning piece of jewelry to a number of events including the 2015 Royal Ascot and two other visits.

Will Markle pass down jewelry to Baby Sussex?

As for Markle, Mobley believes she will also pass down jewelry to her baby.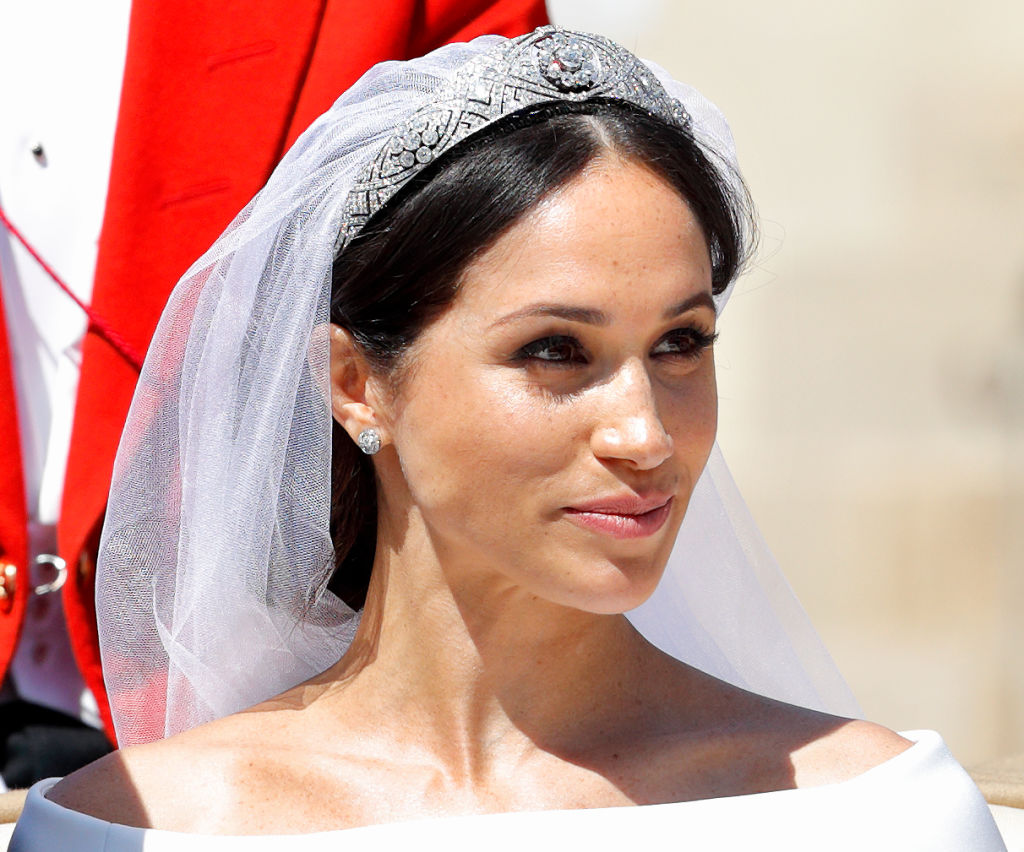 Mobley predicted that Markle will give Baby Sussex her Galanterie de Cartier stud earrings made of diamond and white gold that she wore on her wedding day if Baby Sussex is a girl.