The Hilarious Reason Why John Legend Does Not Like Watching 'Game of Thrones' With Chrissy Teigen
John Legend and Chrissy Teigen do practically everything together, but when it comes to watching Game of Thrones, the singer would rather be by himself.
As any hardcore fan of the HBO series did for the season 8 premiere, John Legend had a viewing party with a close friend and as it turns out, Chrissy Teigen wasn't invited.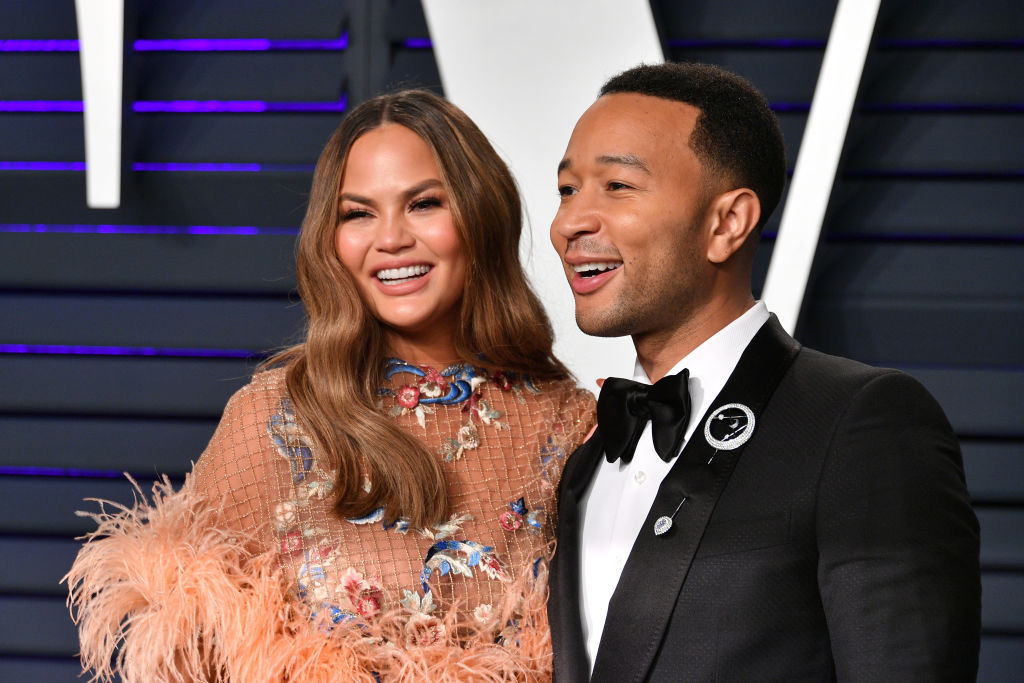 To make sure his wife didn't ruin his viewing party, John Legend was sure to take extra precautions in order for him to be able to enjoy the premiere.
John locked Chrissy out of the room
Like any typical husband and wife, there are just some things John Legend and Chrissy Teigen like to enjoy when the other is not around.
For John Legend, that thing happens to be Game of Thrones.
The singer is a huge fan of the series and threw a GoT season eight premiere viewing party with his friend, Mike Rosenthal this past weekend.
As it turns out, Chrissy Teigen has not seen a single episode of the show and was excluded from the GoT festivities along with Rosenthal's wife, Jenna Atkins.
Because of this, the wives decided to created some hilarious drama right before the show premiered.
Since Legend and Rosenthal were pretty excited for the first episode of season eight, they decided that the only way they'd be able to watch it peacefully was if they locked their wives out of the screening room.
"I've been looking forward to this for two years. Don't take this from me," Rosenthal said to his wife, Jenna Atkin, and Teigen, who were both disappointed they were being excluded from their party. "You're gonna ruin it."
The women talk too much
Even though Chrissy Teigen and Jenna Atkins were locked out of the GoT viewing party, that did not stop them from finding a way in.
The women documented the hilarious ordeal on social media and after the video was shared, fans couldn't help but laugh at the reason John Legend resorted to locking his wife out of the viewing party.
"The boys locked us out. They won't let us watch #GoT because we talk too much," Teigen tweeted.
In the video, Teigen used a pair of scissors to unlock the door and once she did, both men let out in sync "no's".
Along with the videos, Chrissy Teigen also shared a bunch of tweets about Game of Thrones even though she didn't even watch the episode.
"You guys really f****** love Game of Thrones, which is great," she tweeted. "It is great to love things. I honestly thought it was the last episode ever or something, I've never seen humans so collectively excited. i am happy for you. I really am. Excited to find my Game of Thrones one day."
She then tweeted, "Homeland and The Handmaids Tale are the closest I've gotten to my personal Game of Thrones. I get excited to watch those (aside from anything Bravo, of course)."
One fan even asked her why she's never tried getting into the hit HBO series and Chrissy Teigen had the perfect response.
"I ask too many questions in much simpler shows so John suggests I avoid GoT. For his sake," she replied.
We're pretty sure once Game of Thrones ends, John Legend will answer any question his wife has about the series.