'The Hills: New Beginnings' Episode 1 Recap: Are Justin Brescia and Audrina Patridge Looking To Rekindle Their Relationship?
The Hills is officially back with its brand new spin-off series, The Hills: New Beginnings.
Though the show has been off the air for the past nine years, the drama is still evident between cast members and fans are not at all disappointed.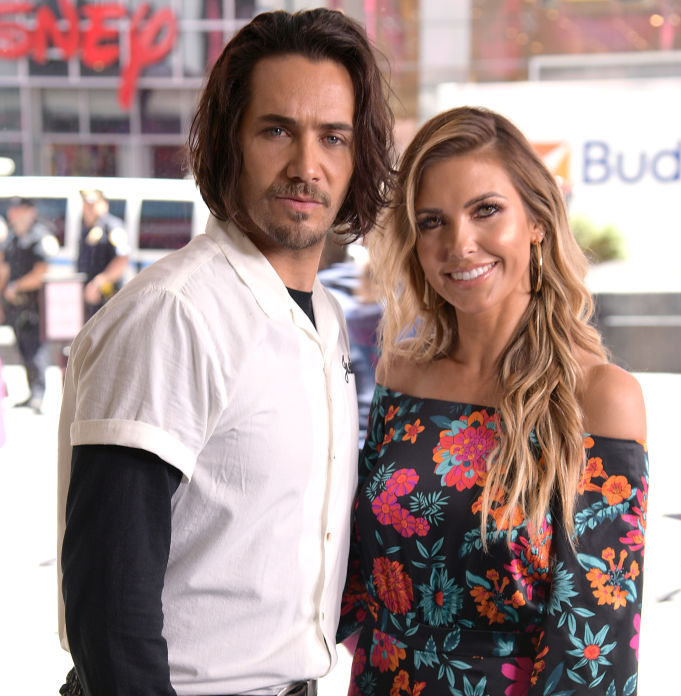 One of the biggest areas of interest that took place during episode one of the highly anticipated series was the potential rekindling of Audrina Patridge and Justin Bobby Brescia's relationship.

Even though they haven't been together in a while, there is an obvious spark between the two that's kept fans' attention the entire episode.
Audrina Patridge still has feelings for Justin Bobby Brescia
Though The Hills has been off the air for quite some time, the beloved series is finally back and it did not lose its touch whatsoever.
The Hills: New Beginnings kicked off on June 24 and many of us were glad to see some familiar faces that we have come to know over the years.
The episode began with OG cast member Audrina Patridge moving into her new home after her divorce from professional BMX dirt bike rider Corey Bohan was finalized.
While enjoyed wine on her patio with Whitney Port and Heidi Montag, Patridge lets her friends in on the abusive relationship she faced over the years.
"I was so numb and isolated and so depressed I lost over 20 lbs. I felt like I had no one else, I had to make this work," Audrina told Stephanie Pratt later on in the show. "That's why we got married because I was pregnant. I was trying to do the right thing, which now I know is not the right thing."
She also let them know that her ex-flame, Justin Bobby Brescia, was the first one to reach out to her after the divorce to make sure she was okay.
Later that night, Patridge and Brescia met up for dinner and many could tell the chemistry was still there just from the constant stares and the reality star telling his ex-girlfriend that he always knew that Corey Bohan wasn't the one for her.
Fans began speculating that Audrina Patridge and Justin Brescia, who haven't been together since their time on The Hills, could be looking to rekindle their relationship and might confirm our suspicions pretty soon.
The new cast members were introduced
Aside from Audrina Patridge and Justin Brescia trying to play their obvious chemistry down a bit, fans also got a little taste of drama during this episode.
We soon found out that Brody Jenner is at odds with his wife, Kaitlynn Jenner, who the reality star called a "nightmare" after they got into a fight since she believed he stayed out too late.
Not only is Jenner dealing with issues at home, he is also dealing with Spencer Pratt still being upset he wasn't invited to his wedding.
According to Pratt, he was "shook" that Jenner failed to invite him to the wedding despite them being close friends in the past.
With all of the tension going on his life, Brody Jenner called up his good friend Brandon Lee, who is the son of Pamela Anderson and Tommy Lee, to sage his house.
Along with Lee, the show also introduced actress Mischa Barton.
Barton has been longtime friends with OG cast member Stephanie Pratt for a few years.
During the episode, Barton explained that she was a victim of revenge porn and Pratt shared that she'd been arrested after she overdosed while shoplifting. "I don't remember it. I woke up in a hospital bed handcuffed," she said.
If the first episode is any indication of the rest of the season, we can't wait to see what is set to unfold in the upcoming weeks.