'The Hills: New Beginnings': Why Spencer Pratt Wants Olivia Jade to Join the Show
It has been announced that The Hills: New Beginnings will return for season 2. We still don't know which cast members will stay, but Spencer Pratt has a suggestion on who should join the show. Find out why he wants Olivia Jade to be their new cast member and more.
Stephanie Pratt might not return for season 2
Stephanie Pratt hasn't been having an easy time on the show. She previously made an Instagram post venting about the drama with the cast.
"I'm drained from this year. So happy to be back home in London, where evil siblings don't exist… but instead the MOST lovely people in the world- you guys are my family these days," she wrote in an Instagram caption.
The caption included, "omg and Heidi- I have no words for how evil you truly are- you had no choice to admit all of the lies you've been spewing about me was for a magazine cover and for real WE ALL KNOW WHAT YOU DID 10 years ago."
A fan commented on her post asking if she'll return for season 2. She simply replied, "No." That leads to the question of who could replace her?
Spencer Pratt says he wants to Olivia Jade's story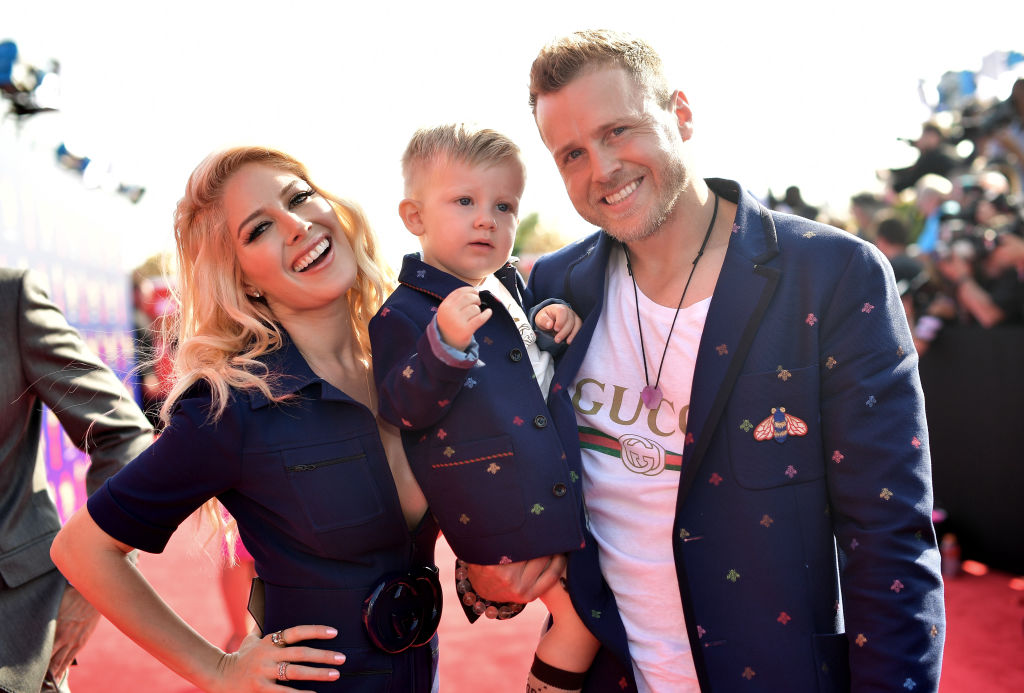 The reality star is ready for some new blood on the show already. He thinks Olivia Jade would be a great addition to the show.
"I want to hear her story on the show," he told Daily Pop. "I want to get down to the bottom of this." Pratt has a weird connection to her given her on-again-off-again boyfriend, Jackson Guthy was his best man for his wedding.
Olivia Jade reportedly is quitting school
The social media influencer reportedly doesn't plan to return to University of Southern California (USC) after her mother, Lori Loughlin and father Mossimo Giannulli pleaded not guilty to paying bribes to get her admitted. She will instead focus on being an influencer.
"Olivia has no plans to return to USC. She never wanted to attend USC to begin with, and now she is sure that USC isn't the place for her," a source told Entertainment Tonight. "Right now her goal is to rebuild her brand and her business."
She will reportedly get help from Giannulli to build her brand "because he understands business." The insider said, "He has been encouraging Olivia to create a new brand, either makeup or beauty related."
Only time will tell if Spencer Pratt will get what he wants with his choice for a new cast member. He has also talked about looking forward to season 2 when it comes to addressing Brody Jenner's marriage.
He wrote in a recap for Cosmopolitan, "I can't believe that Brody's over here pretending he's husband of the year—giving Speidi marriage advice—when he has never been legally married in the U.S. of A. 'Oh, I'm Brody, I don't like to party without my wife.' Hold up, dude: Do you even have a wife? That's not what I read on TMZ." He added, "I swear to god I'm going to light these fools up on season 2."