'The Hills': What Is the Net Worth of the Original Cast Today?
After much speculation, it turned out that The Hills was one of many shows from the early 2000s to get the reboot treatment. The MTV hit reality series that showed the "real" lives of LA's finest is back — though you can decide how much you think was staged, despite what producer Adam DiVello claims. Now, The Hills: New Beginnings follows several favorite original cast members, and a few new faces to the show as well. Season 1 aired in 2019, and the cast is currently following Covid protocols to film Season 2.  
In a teaser for the reboot series, Stephanie Pratt can be heard saying, "It's like we're all growing up. It's weird." The stars have indeed grown up since The Hills was originally on the air from 2006 to 2010, and some have managed to find major success (while others, not so much). Here's the net worth of each original star from The Hills, ranked from lowest to highest.
From right: Spencer and Heidi Pratt and son Gunner Pratt, Audrina Patridge, Jason and Ashley Wahler, Frankie Delgado, and Justin Brescia | ANGELA WEISS/AFP/Getty Images
'Justin Bobby' Brescia's net worth is $150,000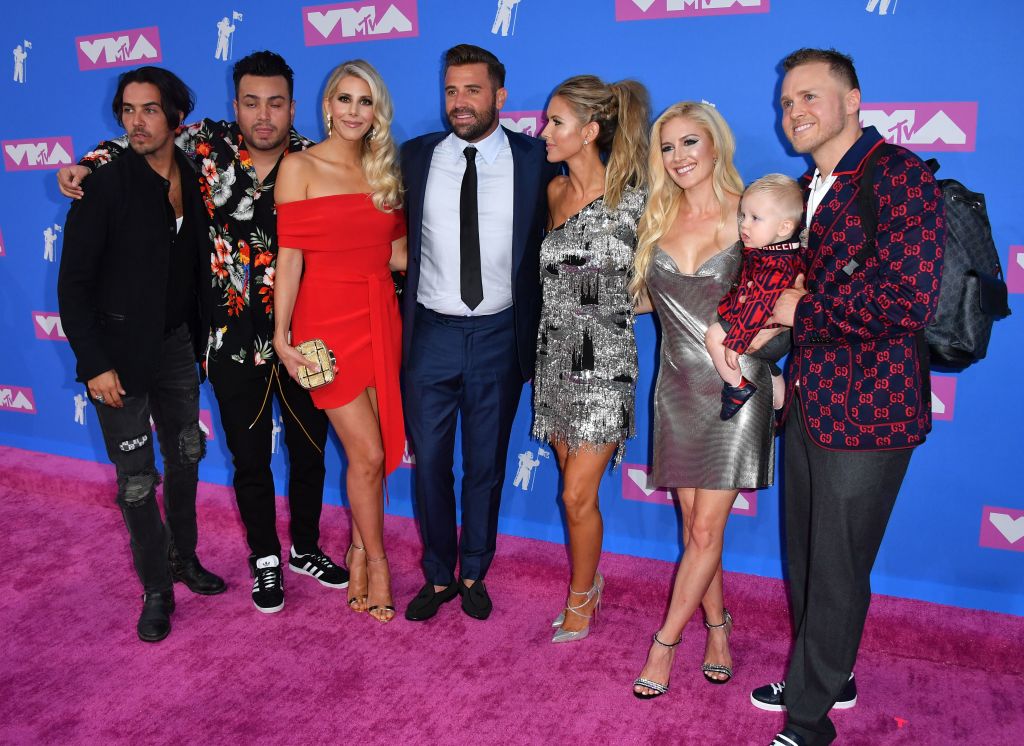 Oh, Justin Bobby. Who can forget the moody heartthrob who came between Audrina Patridge and Kristin Cavallari? However, as Cavallari revealed, her entire relationship with Justin Bobby was fabricated for TV. In addition to his appearances on The Hills, Justin Bobby worked as a hairdresser for Maroon 5 and drums for the band Ed Stanley. Now, Justin Bobby is worth a reported $150,000. Justin Bobby plays a central role in the reboot. 
Heidi Montag and Spencer Pratt's net worth is $300,000
Once Heidi Montag started dating The Hills' villain Spencer Pratt, it didn't take long for her to turn from BFF to enemy of the show's star, Lauren Conrad. Montag and Pratt got married in front of the cameras in 2009, all while racking up an impressive fortune of $10 million.
However, from Montag's 10 plastic surgeries within 24 hours to their insanely costly lifestyle, they managed to blow through most of their money. At one time a few years ago, their net worth was estimated at just $20,000. Now, the pair have a combined net worth of $300,000, according to Celebrity Net Worth. Some of that is likely from being on camera again, and they also have worked to build Pratt Daddy, a website that sells swag and luxury crystals to their fans. 
Jason Wahler's net worth is $300,000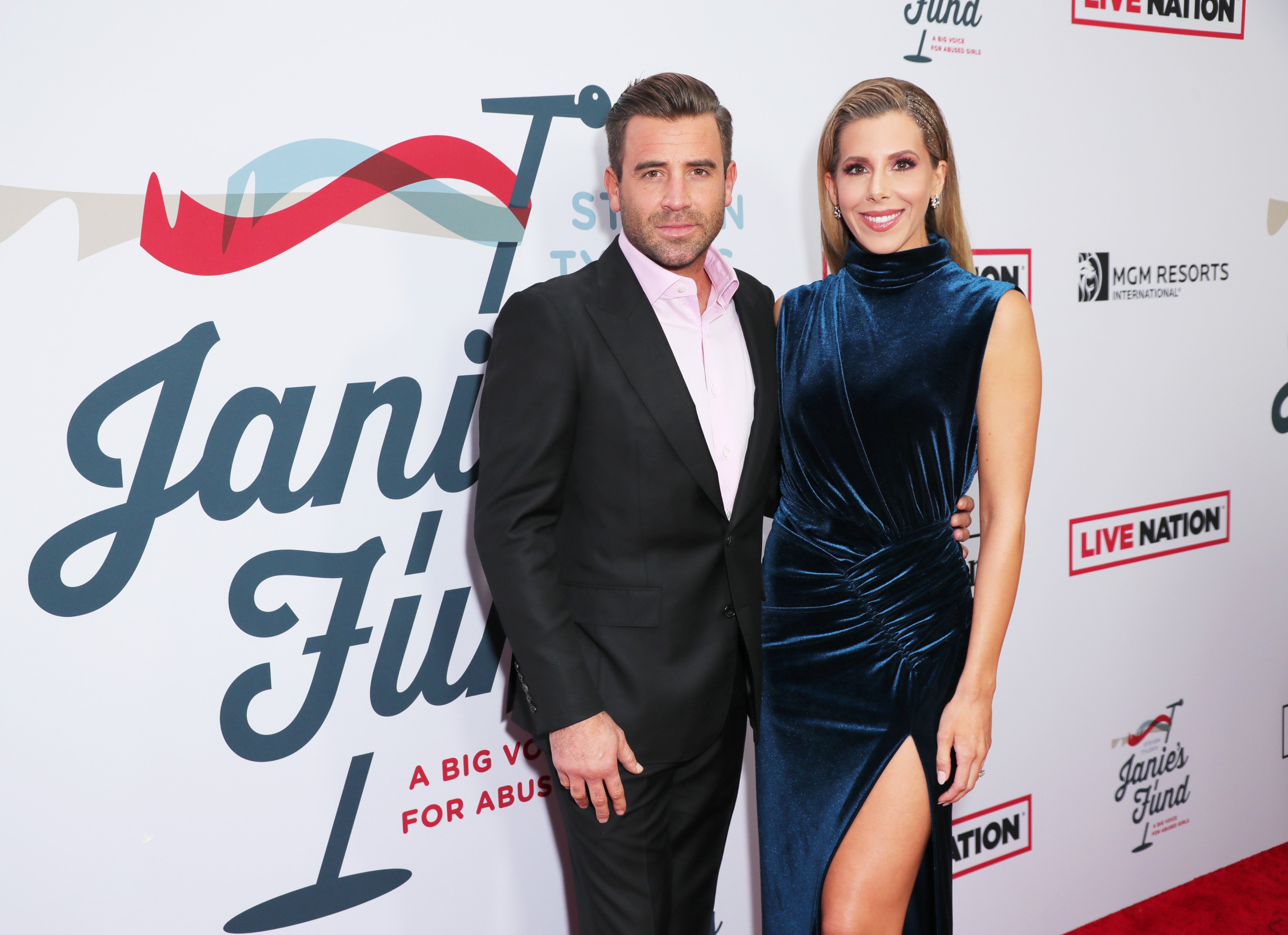 We'll probably never forgive Jason Wahler for being the reason Lauren Conrad turned down a work trip to Paris for the summer. He originally appeared on Laguna Beach, but continued onto The Hills as Conrad's boyfriend until their dramatically filmed breakup.
Since The Hills, Wahler appeared on VH1's Celebrity Rehab with Dr. Drew and was arrested on numerous DUI charges. He turned over a new leaf, however, and is now sober. In fact, Wahler has said that he decided to return to the reboot to show what successful addiction recovery can look like. According to Celebrity Net Worth, Wahler now runs a website and has written for the Huffington Post, all adding up to a net worth of $300,000. Wahler now has a son with his wife Ashley, who joined him in Season 1 of New Beginnings. 
Stephanie Pratt's net worth is $500,000
While Stephanie Pratt's time on The Hills may have highlighted her journey after a DUI arrest, her troubles didn't stop there. From shoplifting to her battle with bulimia, she hasn't exactly had it made easy after starring on reality TV. However, she has made more appearances on shows such as the U.K.'s Celebrity Big Brother and Made In Chelsea, as well as Millionaire Matchmaker. Now, she's worth a reported $500,000.
Frankie Delgado's net worth is $500,000
Like Stephanie Pratt, Frankie Delgado is worth $500,000. Although he wasn't a main star of The Hills, Delgado appeared numerous times from Seasons 2 through 5. Though he didn't do many TV stints since the O.G. Hills, he's now involved with the reboot — and perhaps more notably, for a controversial appearance on Celebrity Family Feud with other New Beginnings cast members. 
Lo Bosworth's net worth is $3 million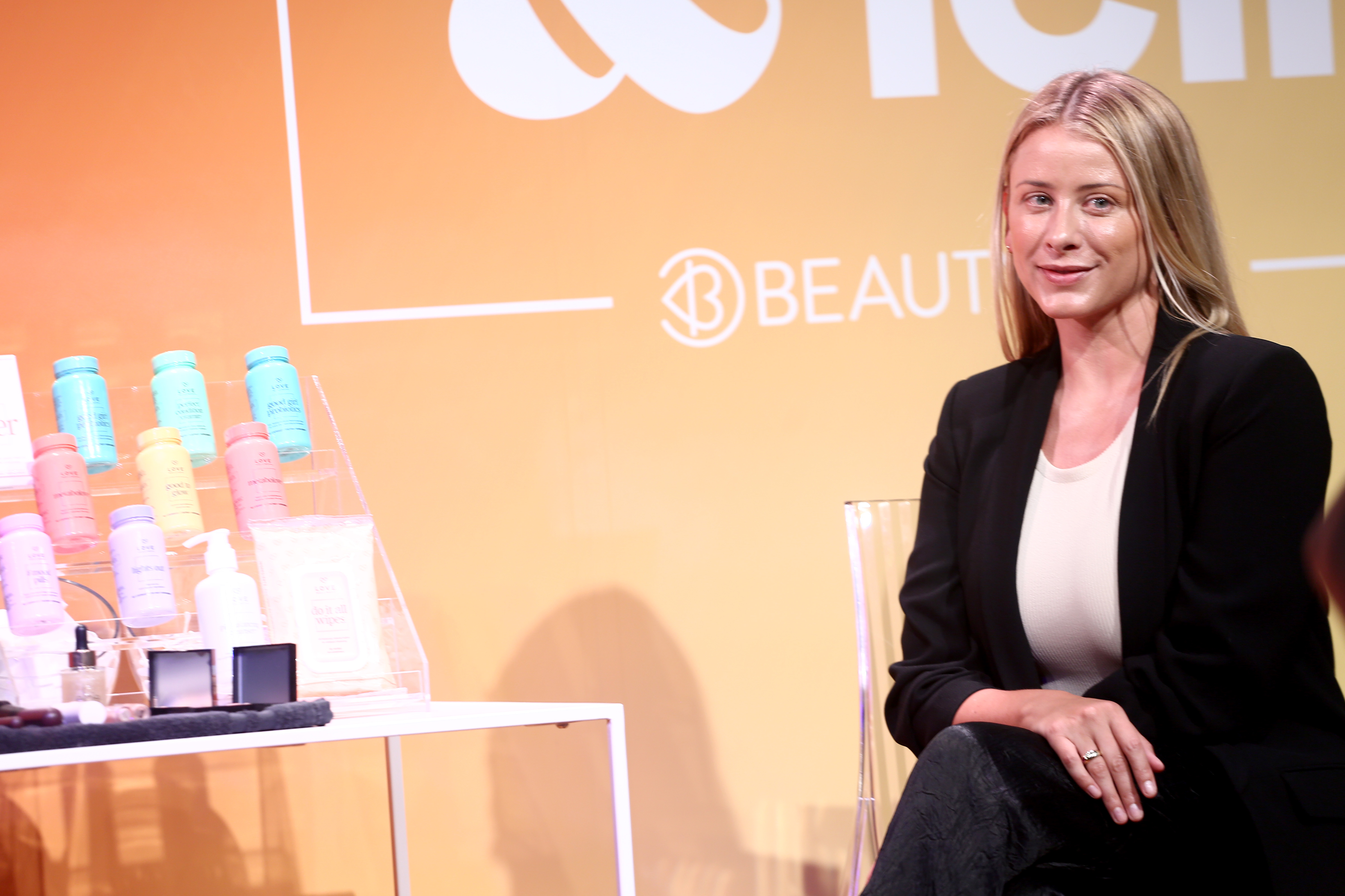 We first came to know Lo Bosworth on Laguna Beach, but she managed to snag a prominent role on The Hills, too. She's been quite busy since her reality TV days, having written a book called The Lo Down and launching a website with the same name. She also has a podcast with her two friends, Jilly Hendrix and Greta Titelman, called Lady Lovin'. Plus, she's launched her own female body care line, Love Wellness.
With her celebrity status and entrepreneurial efforts, she's managed to rack up a net worth of $3 million. Bosworth made it clear she's not interested in leaving her life and business in New York to film more reality TV episodes, so it's unlikely we'll see her in New Beginnings. 
Audrina Patridge's net worth is $5 million
After her time on The Hills, Audrina Patridge tried to launch her career in the entertainment industry. She landed a few movie roles, including 2009's Sorority Row and 2011's Into the Blue 2: The Reef. Patridge even managed to get her own reality show, Audrina, but it was canceled after one season. She also competed on Dancing With the Stars during Season 11. Altogether, she's amassed a net worth of $5 million, which will likely grow as she stars in New Beginnings. 
Whitney Port's net worth is $5 million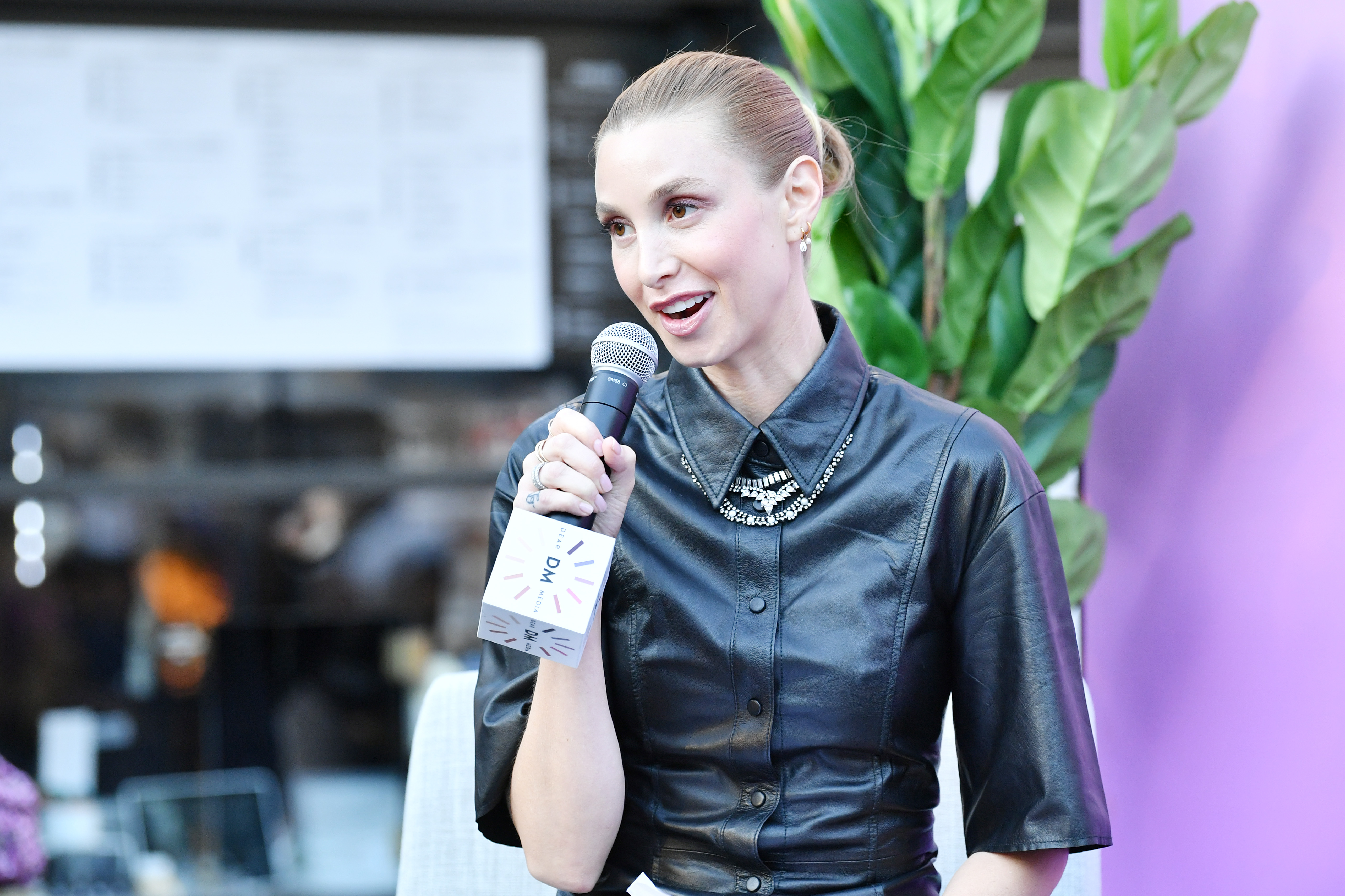 RELATED: Whitney Port on How She Stays in Shape: 'I Try to Live My Life Completely in Moderation'
We loved Whitney Port from the time we met her as Lauren Conrad's co-worker at Teen Vogue. After she gained her own popularity, she managed to score her own spin-off from The Hills on MTV, called The City. In addition to her time in New York City while working for Diane von Fürstenberg, she launched her own clothing line, Whitney Eve, and even became a judge on Britain & Ireland's Next Top Model.
Port also became an author by releasing her own book in 2011, True Whit: Designing a Life of Style, Beauty, and Fun. In total, she's now worth a healthy $5 million. Now, she's reprising her place in the New Beginnings lineup. 
Brody Jenner's net worth is $10 million
To be honest, Brody Jenner didn't exactly need to be on reality TV in order to find success. After all, he's the son of Caitlyn Jenner and half-sibling of Kendall and Kylie Jenner. On top of his drama-stirring role on The Hills, he's made a few appearances on Keeping Up With the Kardashians with his family. He also hosted his own reality show called Bromance in 2009. Drama in his love life hit a fever pitch in 2019 when Jenner split from Kaitlynn Carter — who shortly afterward was spotted kissing Miley Cyrus. The two have since made it clear that they have nothing but support for each other, however. 
Aside from his reality TV stints and famous family connections, Jenner has modeled for brands such as Guess and Agent Provocateur. Altogether, his net worth is an impressive $10 million, which will likely be padded with his new earnings from joining the reboot.
Kristin Cavallari's net worth is $30 million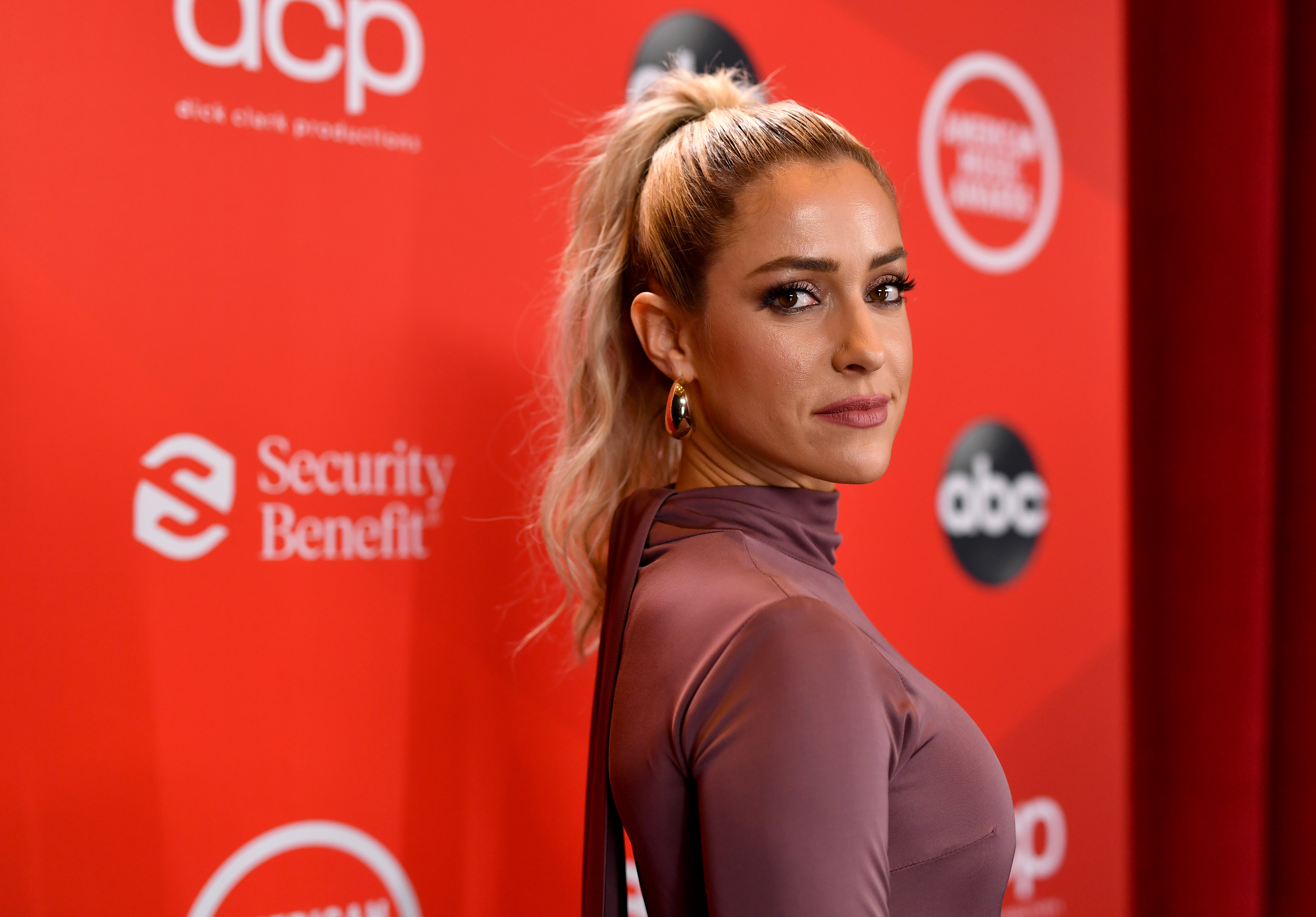 While Kristin Cavallari may have earned her place in the world of reality TV as a villain on Laguna Beach and The Hills, she's proven there's a lot more to who she really is. She's since been the star of her own E! reality show, Very Cavallari, which followed her life as she opened her own jewelry and home goods store, Uncommon James. The series ran from 2018 until 2020 — and Cavallari said filming "good TV" was a lot harder as a wife and a mom than it was in her former days on The Hills. 
In addition to her show and business, she's also launched a shoe line, Chinese Laundry by Kristin Cavallari. Plus, she released a book in 2016 titled Balancing in Heels: My Journey to Health, Happiness, and Making It All Work. In 2018, she released a cookbook called True Roots: A Mindful Kitchen with More Than 100 Recipes Free of Gluten, Dairy, and Refined Sugar.
Very Cavallari also gave viewers an inside look at Cavallari's marriage to former NFL star Jay Cutler. The pair announced their divorce in April 2020, which quickly turned contentious regarding a custody battle over their three children. Cavallari has since said that her show will not return for a fourth season. Her current net worth is estimated at $30 million. 
Lauren Conrad's net worth is $40 million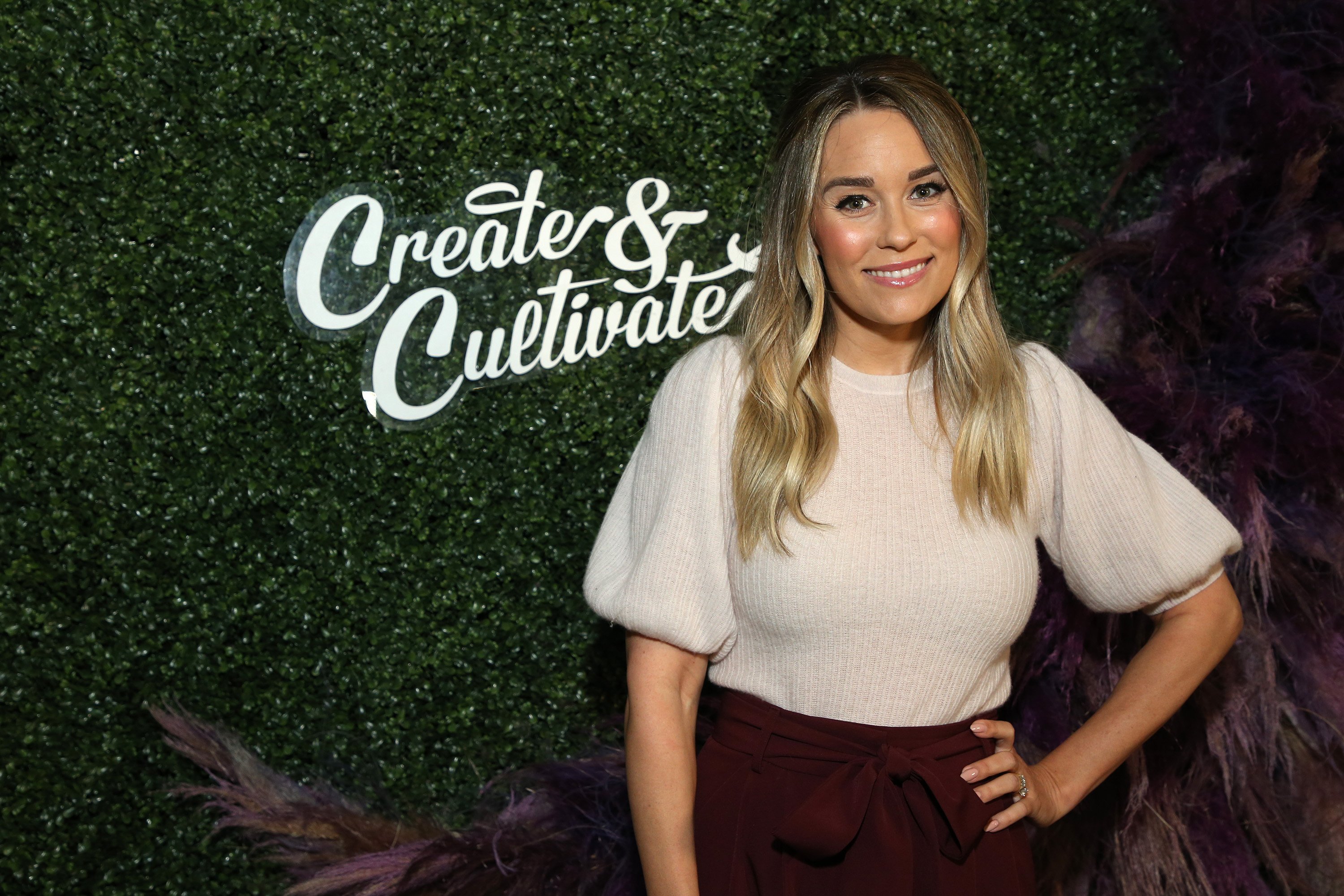 Undoubtedly the biggest star from Laguna Beach and The Hills, Lauren Conrad has found major personal and professional success. She married William Tell in 2014 after dating for two years, and they have since become parents to two sons. The star seems to be done with reality TV — something her former castmates are largely happy about — but she's maintained her celebrity status by running her multiple businesses. She's launched her successful LC Lauren Conrad line at Kohl's, Paper Crown, and The Little Market.
Conrad has also written a number of books, including the fictional young adult series, L.A. Candy, as well as Fame Game. With all her endeavors, she's become the most wealthy star from The Hills on her own, with a net worth of $40 million, according to Celebrity Net Worth.