'The Imitation Game' Gets a Trailer Amid Rising Oscar Buzz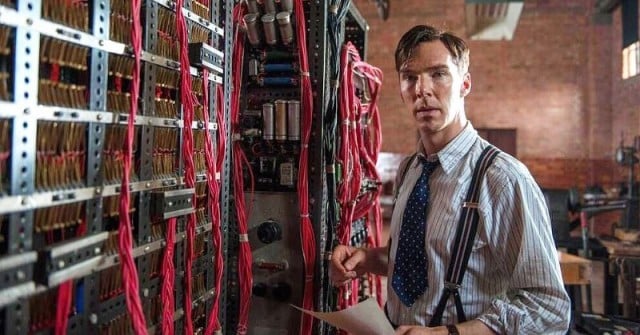 The first trailer for the Alan Turing biopic The Imitation Game hit the internet earlier this week, giving viewers their first look at what is sure to be one of the premiere films of the fall. Starring Benedict Cumberbatch and Keira Knightley, The Imitation Game is set to play at the Toronto International Film Festival and open at the BFI London Film Festival before being released in U.S. theaters on November 21.
The Imitation Game revolves around the true story of allied code-breakers in World War II, specifically the British mathematician Alan Turing who is credited as the father of modern computer science and famously decrypted the Nazi's Enigma code. But the film also extends beyond Turing's WWII feats, showing both his days as a teenager and his post-war conviction for homosexuality under the Labouchere Amendment.
"We are thrilled to announce one of the most anticipated films of the year – The Imitation Game – as this year's BFI London Film Festival opening night gala," said Claire Stewart, director of the BFI London Film Festival. "Featuring extraordinary performances from the British talent in front of the camera and vividly directed by Morten Tyldum, The Imitation Game does cinematic justice to Alan Turing's vision, determination and personal story as well as his enduring impact on British history and contemporary life."
The script for The Imitation Game by Graham Moore topped the Black List as the best unproduced script in 2011, leading Warner Bros. to purchase it for seven figures when Leonardo DiCaprio expressed interest in playing Turing. But that project fell through putting the it in the hands of Black Bear Pictures, who attracted directors Ron Howard and David Yates before settling on Norwegian director Morten Tyldum, whose previous film Headhunters became the highest grossing Norwegian film of all-time.
The Imitation Game also took the record for highest price ever paid for U.S. rights at the European Film Market, with The Weinstein Company paying $7 million for the rights amid heavy bidding by at least five studios. The film is already considered a lock to make it to the Oscars according to many Hollywood insiders, and you can count Harvey Weinstein as a believer in the film.
"Teddy Schwarzman and Morten Tyldum took a script that Bob and I loved but were worried about its tone because if you got it wrong one inch to the left or one inch to the right, you would have major problems," Weinstein told Deadline. "These guys got it so perfect, they did a better job than I ever could have. Benedict is unbelievable, and this is going to be a big year for Keira. Between this and Can A Song Save Your Life? she is going to be a major star. We look at this as a major release and we're thrilled to have it."
More From Entertainment Cheat Sheet: