'The Incredible Dr. Pol': The NatGeo Wild Star is Inspiring a Whole New Generation of Veterinarians
Now in its sixteenth season, The Incredible Dr. Pol has been allowing viewers a sneak peek into the working life of a large-animal farm vet (who also treats small animals of every kind) in his Michigan community.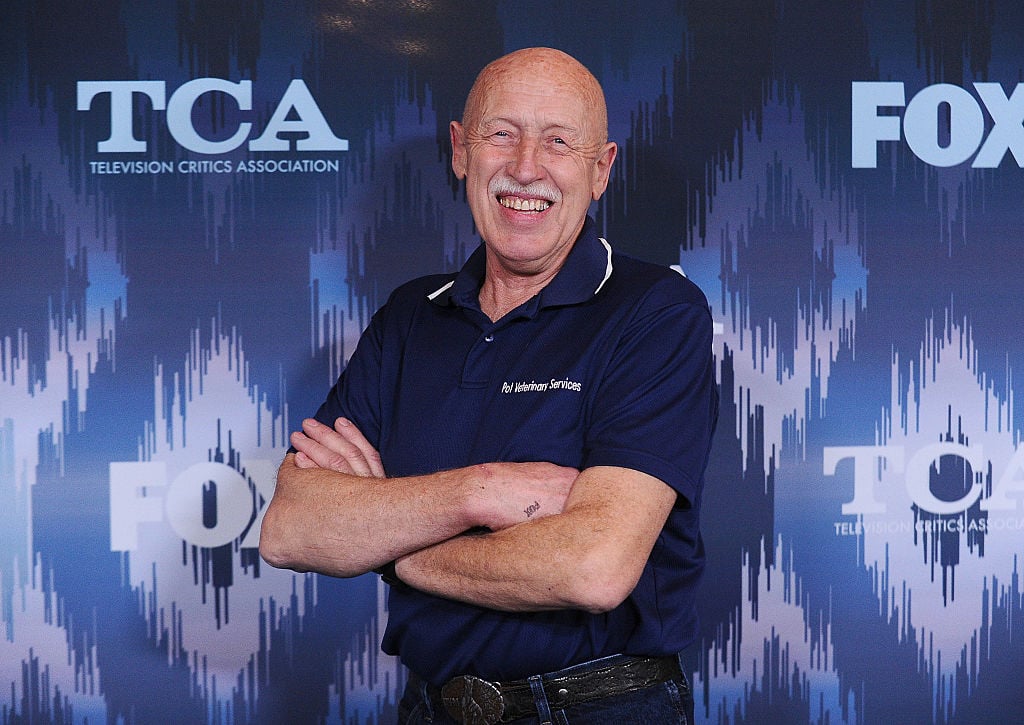 RELATED: How Many Seasons Does 'The Incredible Dr. Pol' Have Under Its Belt?
The reality show has also apparently been influencing a new crop of wanna-be veterinarians to pursue a career just like Dr. Pol's.
What inspired Dr. Pol to become a veterinarian
Born in 1942 in the Netherlands, Dr. Pol was raised on a farm to appreciate and care for animals, and that he did. As a youngster, Dr. Pol's father put him in charge of many of the animals on the premises: from chickens to goats to cows. No wonder he seems so at home with them when he makes farm visits on the show!
RELATED: 'The Incredible Dr. Pol' Celebrated National Puppy Day and It's What We All Need Right Now
His son, Charles, explained to National Geographic in 2014 about his dad's innate way with animals and how his calling was clearly defined from a young age.
"My dad was born in the Netherlands and grew up on a farm. Initially, he wanted to be a farmer. But there isn't much farmland left in the Netherlands, so it's nearly impossible to do. When he was nine years old, his brother called the local vet to help them deliver a litter of piglets. My dad helped the vet, and from that moment on, he knew what he wanted to do."
Is Dr. Pol's son, Charles Pol, a vet, too?
While Charles is on screen a great deal with his dad on The Incredible Dr. Pol, helping him with cow birthings and bull castrations, the 41-year-old set his sights from a young age on a more glittery, exciting backdrop – Hollywood.
RELATED: 'The Incredible Dr. Pol': What Is His Net Worth and What Is the Veterinarian's Ethnicity?
Dr. Pol explained to Tribune News Service in 2018, "[Charles] went to film school in Miami and then went to Hollywood. He said, 'We're here in Hollywood. Let's make movies!' But the writers' strike was there, and filmmakers were a dime a dozen, and he was here for about eight to ten years."
"Then he had a friend at Nickelodeon and Charles said, 'If you want to make a reality show, you should make one with my dad. He's a veterinarian. He does large animals. He's in the Midwest, and there's been nothing like that on TV. And he's a CHARACTER,' " Dr. Pol recalled.
And the rest is history!
The vets-in-training that Dr. Pol is inspiring
One need only look on Twitter at the accolades tweeted out from Dr. Pol's fans – age ten and younger – who have caught the "Dr. Pol bug" of wanting to devote their lives to caring for animals.
One young fan's parents tweeted, "My 9 year old just can't get enough @DrPol. She decorated her room with her own Dr. Pol decorations and apparently had a dream last night that she "pregnancy checked" a cow."
@DrPol This is Ella she did a wax museum report on Dr. Pol," wrote another fan about her young daughter. "She taught her class about doing a stomach flip on a cow just like Dr. Pol. That was one of her favorite episodes. Ella is going to be a wonderful vet someday! Just wanted Dr. Pol to know how inspiring he is!"
Even older fans are galvanized by Dr. Pol to appreciate the hard work that goes into caring for working farm animals.
"Well, I'm certainly not 9," tweeted a mature fan, "but I'm right there with the little gal. Love the show. Even the reruns!"
RELATED: 'The Incredible Dr. Pol': The Real Reason Dr. Emily Left