The Inmate On Death Row Kim Kardashian West Is Trying To Help Might Not Be As Innocent As She Believes
Kim Kardashian West could be getting herself involved in a deeper case than she bargained for.
The reality star has been working with Kevin Cooper, an inmate currently on death row at San Quentin, to prove his innocence after being convicted of murder almost 40 years ago.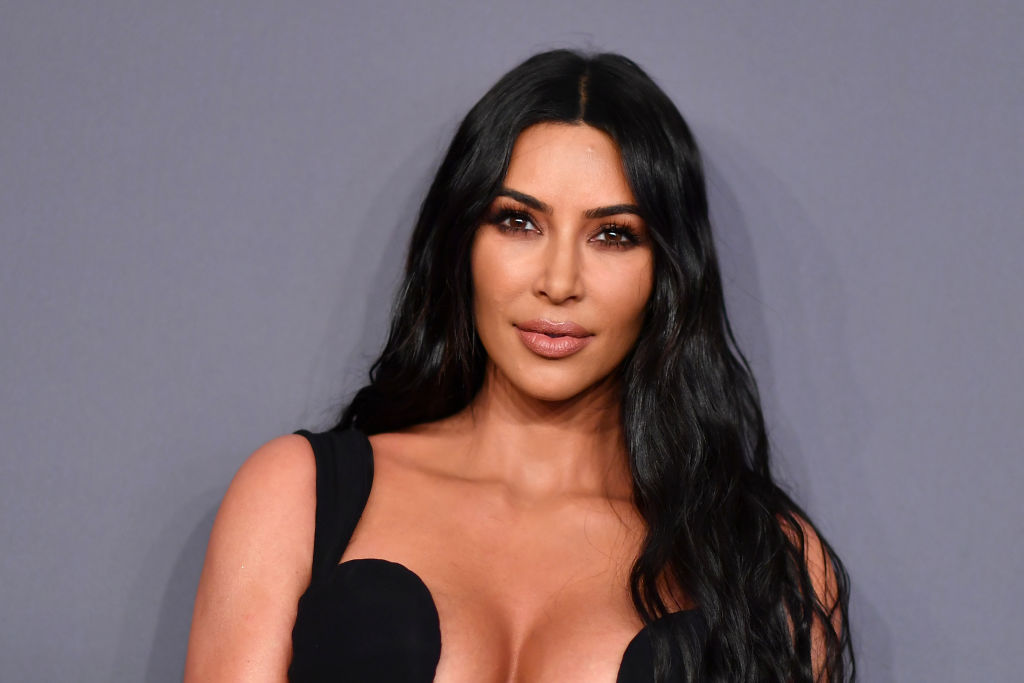 Though Kim has a good chance of getting Kevin released from prison, the mother of one of his alleged victims is very upset the reality star is helping a guilty man.
Kim Kardashian West is certain Kevin Cooper is innocent, but could his alleged victim's mother sway her from continuing to help this inmate?
Kim has urged government officials to look into Kevin's case
It's only been a few days since Kim Kardashian West visited convicted felon Kevin Cooper at San Quentin prison.
The reality star is certain that Cooper is an innocent man and has been wrongfully accused of killing four people back in the early 80s.
Kardashian West has been interested in Kevin Cooper's story since October and has already persuaded California Governors Jerry Brown and Gavin Newsom to order additional DNA testing in Cooper's case.
The reality star is hoping that the additional DNA testing will prove that Kevin Cooper has been innocent this entire time and help him get released from prison.
Though Kim is certain Kevin Cooper was framed, the mother of one of his alleged victims is urging the reality star to look more into his case.
Mary Ann Hughes recently revealed to TMZ that she is not a fan of Kim Kardashian West helping prove Kevin Cooper's innocence.
Hughes is certain that Cooper is the one who killed her 11-year-old son, Christopher, back in 1983 along with her neighbors and their daughter.
Christopher Hughes was sleeping over at a neighbor's home in Chino Hills, California one night when he was murdered.
According to reports, "Cooper was convicted of using a hatchet to slay the neighbors, Doug and Peggy Ryen, their daughter Jessica and Christopher. The Ryens' 8-year-old son survived the attack."
Mary Ann Hughes does not want Kevin Cooper becoming a free man
Having to live with the pain of losing her own child, Mary Ann Hughes is still hurt that her son is no longer with her.
Even though it has been close to 40 years since the slaying, Hughes is certain Kevin Cooper is responsible for Christopher's death and does not think Kim Kardashian should be helping to prove his innocence.
"It makes me feel sick to my stomach and I pity her. For what she's doing to us, there's nothing to justify what she's doing to us, the immense pain she is causing us," Hughes told TMZ.
Along with feeling disgusted by Kardashian's actions, Mary Ann Hughes believes the reality star wouldn't be helping Cooper if she looked deeper into his case.
She continued, "[Kim] obviously has not read all of the actual evidence — she has bought into half truths perpetrated by the defense. If she actually sat down and read the transcripts of all the trials and appeals, she would be sick to her stomach to be in the same room with him."
Mary Ann Hughes believes that Kim Kardashian is helping the wrong man and is being used for her fame.
Mary Ann wants Kim to open her eyes
According to Mary Ann Hughes, Kevin Cooper is "100 percent guilty and the evidence shows it."
Though Cooper maintained his innocence all of these years, his victim's mother is claiming he is anything but innocent.
Along with calling him a killer, Hughes also pointed out that Cooper had raped a woman back in 1982 and believes he is the last person Kim should be helping.
"She portrays herself as being for women's rights and for the women's movement and yet she is supporting a rapist and a murderer," Mary Ann said.
Now that she has shared her feelings, Mary Ann Hughes wants Kim Kardashian West to realize that she is not doing any good by helping Kevin Cooper.
When asked if she would sit down with Kim to further educate the reality star on Cooper's case, Mary Ann Hughes revealed that she has already made up her mind about Kardashian.
"[Kim] has not reached out to us. I would not even want to talk to her. My opinion of her is about as low as it goes because of what she's putting my family through … dragging this through the press on a non-stop basis," she said.