The Insane Number of 'Star Wars' Movies and TV Shows Now In the Works
Six years after Disney purchased Lucasfilm, fans are beginning to worry that Star Wars fatigue will soon set in. After all, before 2015, only six Star Wars movies existed. But since then, we've already gotten four new ones, and many more are now in development. That's just the movies, too; there are a bunch of Star Wars shows in the works as well.
Here's an overview of everything that the studio is currently working on (including a potential schedule of the franchise's next 10 years on page 7).
Star Wars: Episode IX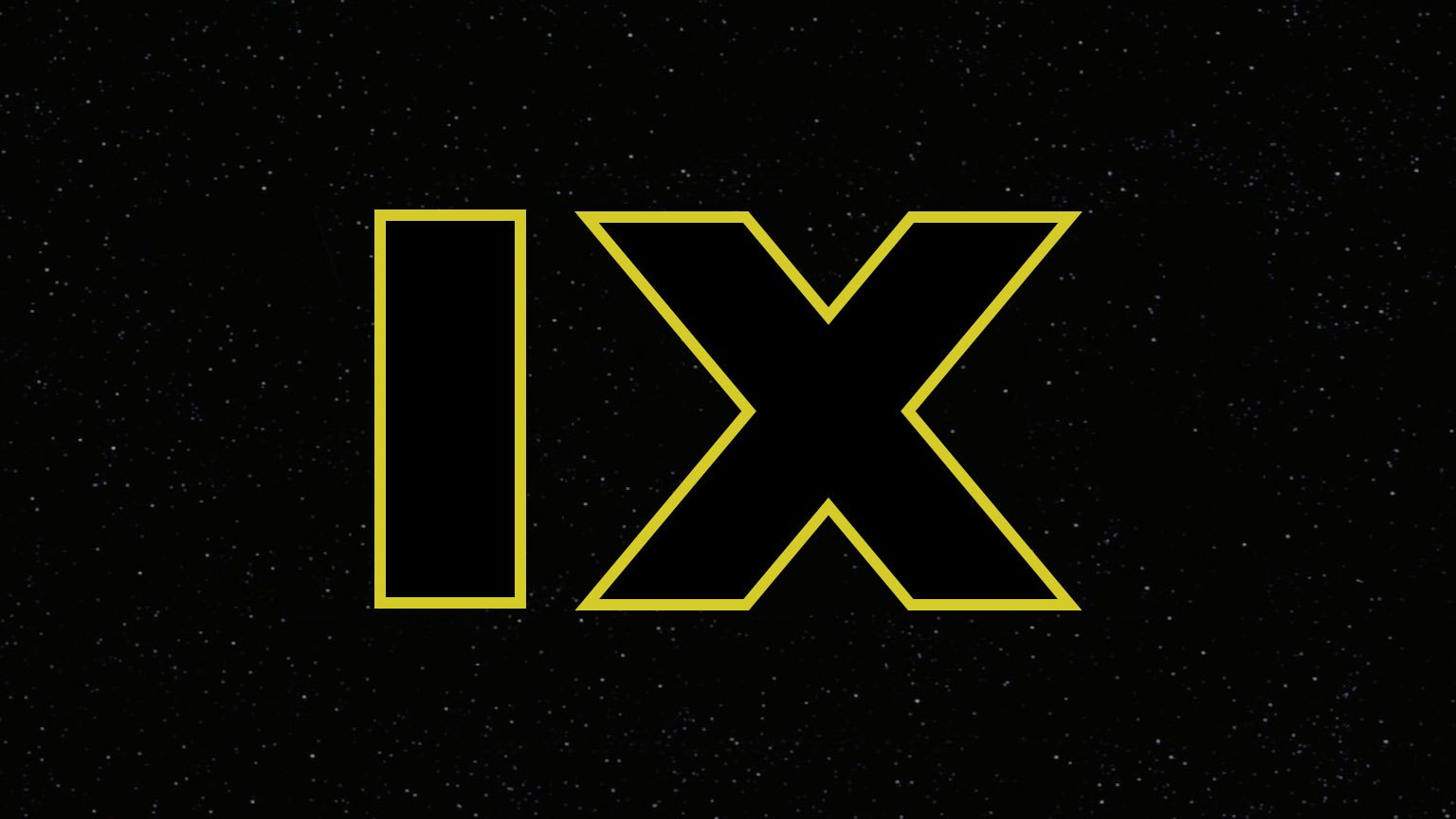 After Solo: A Star Wars Story, the next film we'll see in the series will be Star Wars: Episode IX. J.J. Abrams is returning to direct the end of the sequel trilogy. Originally, Colin Trevorrow was going to helm the film, but Disney fired him from the project.
Episode IX was also originally going to come out in May 2019. But Lucasfilm delayed it until December 2019, both due to the director changeover and the fact that the script needs significant rewrites in light of Carrie Fisher's death.
We don't know a lot about this movie, but Abrams did tell Rolling Stone back in November that it will likely be the end of the Skywalker saga.
Next: An entire new trilogy is coming.
The Rian Johnson trilogy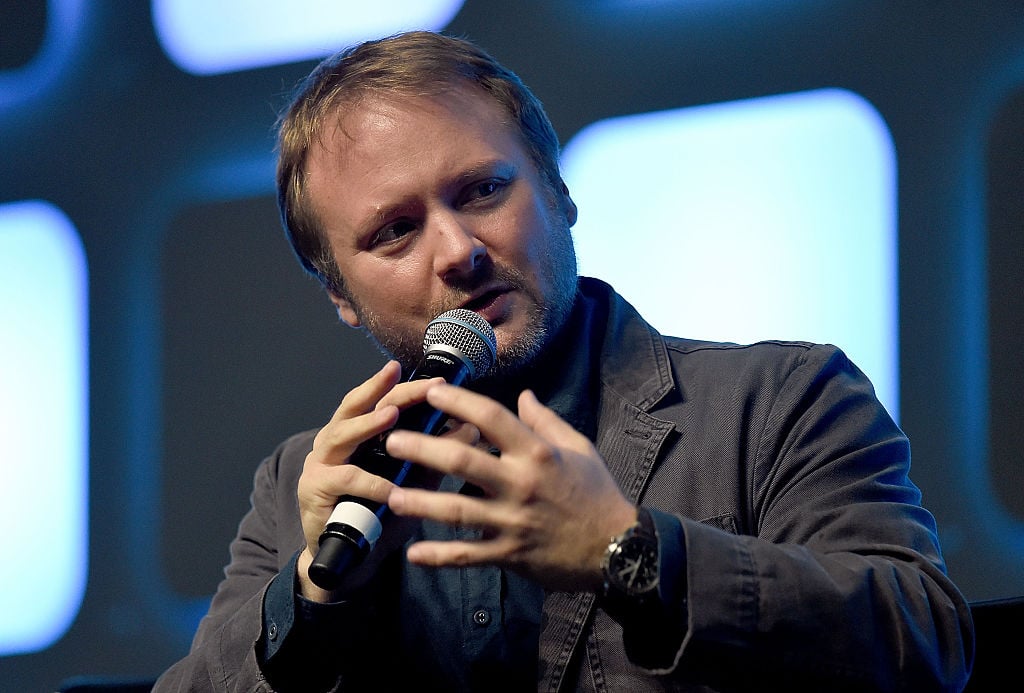 Before The Last Jedi even opened, Disney announced that the film's director, Rian Johnson, would be returning to the galaxy far, far away. Johnson is now making a brand new trilogy of Star Wars films.
He's going to come up with the whole story and direct the first one; he may or may not direct the next two. This will be completely separate from the main Skywalker saga. In their announcement, Lucasfilm said that these movies will "introduce new characters from a corner of the galaxy that Star Wars lore has never before explored."
While promoting The Last Jedi, Johnson said that he hasn't figured out what his trilogy will be about yet; he only knows it will be its own story. Presumably, it will still fit the basic franchise framework, but it will be the first Star Wars since the original to feature zero characters we've already seen in the previous movies.
So far, then, that's four new movies that have been confirmed.
Next: Lucasfilm has also announced this project
Several films from the Game of Thrones creators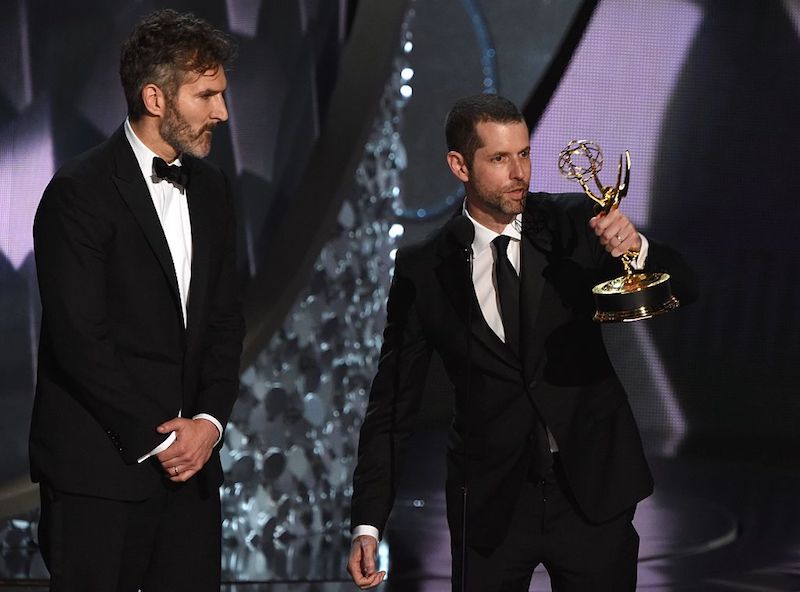 Lucasfilm has also given a series of new Star Wars films to the creators of Game of Thrones, David Benioff and D.B. Weiss. The announcement notes that Benioff and Weiss will be writing and producing "a new series of Star Wars films." When Johnson was hired, it was specifically confirmed that he was working on a trilogy. But with Benioff and Weiss, the word "series" was used. This could suggest it's more than three movies that they're doing.
These movies will be separate from both the Skywalker saga and from the Johnson trilogy. Disney CEO Bob Iger has said that Benioff and Weiss are "focused on a point in time in Star Wars mythology, and we're taking it from there." This, in combination with the fact that these two are known for Game of Thrones, has suggested to a lot of fans that they'll be working on films about the Old Republic.
Assuming Benioff and Weiss are making at least three and possibly four movies, there are now seven or eight Star Wars films that we know for a fact are on the way.
Next: Fans have been begging for this movie for years.
A potential Obi-Wan film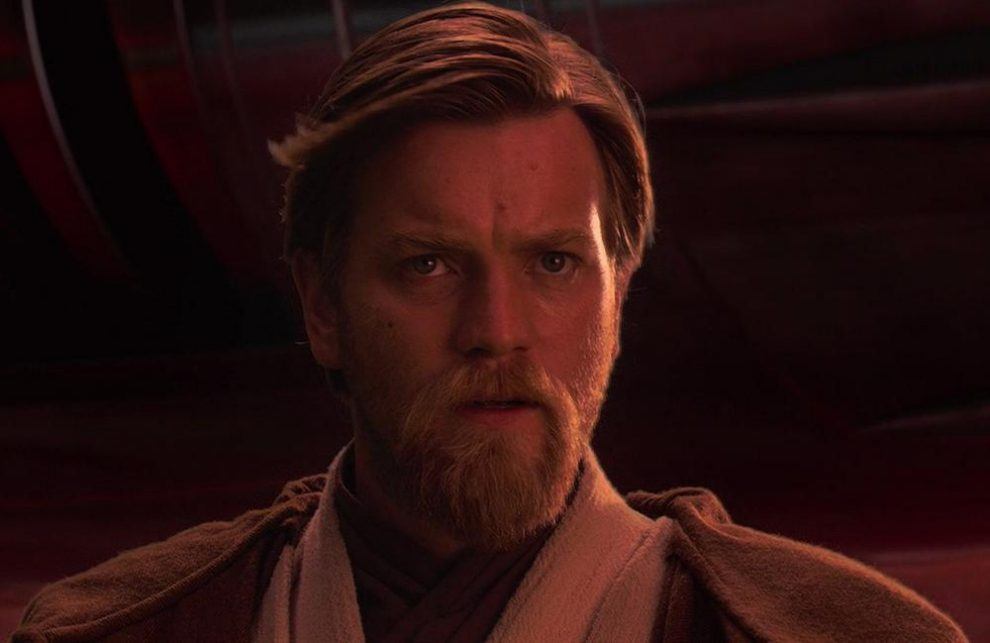 Apparently, Lucasfilm is also planning on making a movie about Obi-Wan Kenobi. This would be part of the ongoing anthology series following Rogue One and Solo. Lucasfilm has not actually officially announced this. However, The Hollywood Reporter reported in August 2017 that the movie is happening and is in the early stages of development; it reportedly doesn't have a script yet. Supposedly, though, Stephen Daldry (The Hours) will direct.
There's almost no way Lucasfilm would make this movie without Ewan McGregor, who has repeatedly said he's open to reprising the role. However, he's not attached to the project.
So that brings us to at least eight or nine Star Wars movies in development.
Next: Obi-Wan isn't the only character who is getting a spin-off.
A potential Boba Fett film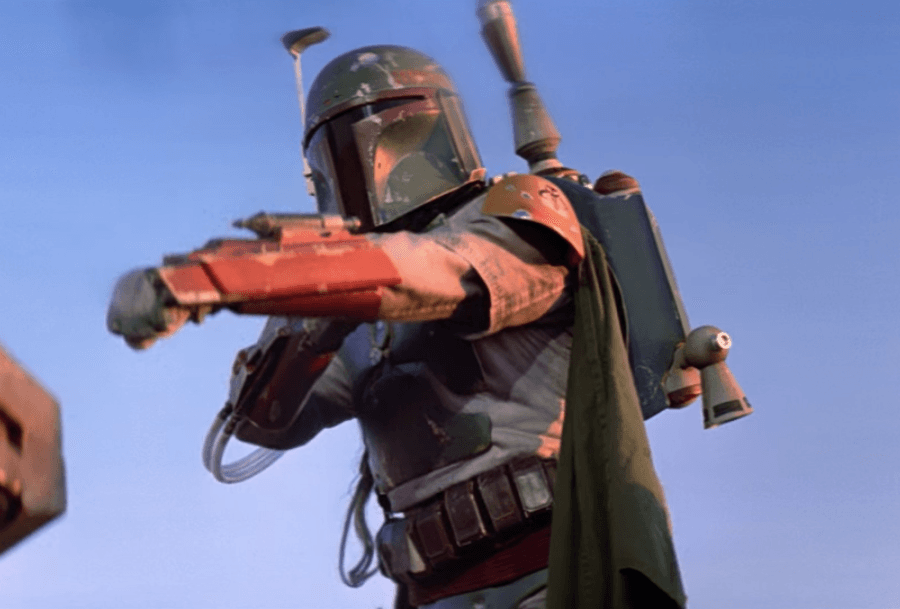 In addition to Obi-Wan Kenobi, there's another character who is apparently getting a spinoff: Boba Fett.
According to The Hollywood Reporter, Lucasfilm is moving forward with a Boba Fett movie, hiring director James Mangold (Logan) for the project.
Other than that, there are basically no other details available about this project, and nobody knows when it would take place.
Next: Lucasfilm is planning more than just the movies.
At least two, and possibly more, TV shows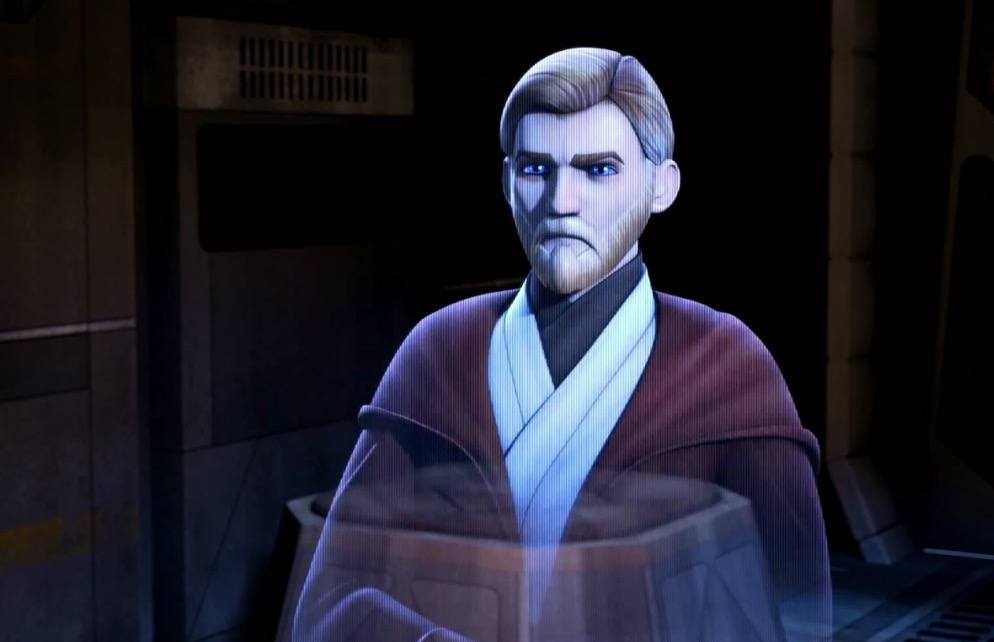 Back in February, Disney CEO Bob Iger dropped a surprising bit of news: More than one Star Wars TV show is currently in development. He said that "a few" are in the works. We later found out that one of these shows is called Star Wars Resistance, and it's an animated series that takes place shortly before The Force Awakens.
Lucasfilm is also planning a second TV show that will be live-action and exclusive to the Disney streaming service. Jon Favreau will produce it. We don't know what this show will be about or when it will come out. But Disney will probably want it ready to go fairly close to the launch of the streaming service, i.e. late 2019 or early 2020.
Iger's use of the phrase "a few" rather than "two" or "a couple" might suggest a third show is in the works as well.
Next: Are the episodic films over? 
There will likely be more episodes after Episode IX, too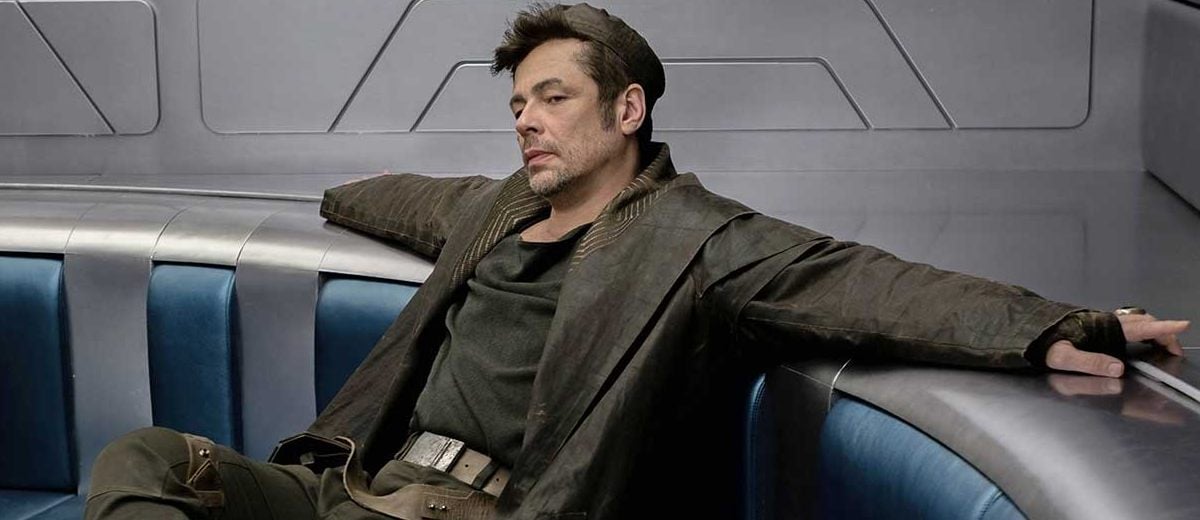 So how does the actual episodic series factor into all of this? Will Episode IX be the last time that we see a Star Wars movie take place in the main, numbered series?
Nobody's really sure, but it sounds like the Star Wars episodes aren't over. After all, Kathleen Kennedy said on an episode of The Star Wars Show back in November 2017 that there will probably be more movies with the characters from the sequel trilogy.
"We're sitting down now, we're talking about the next 10 years of Star Wars stories, and we're looking at narratively where that might go," she said. "Future stories beyond Episode IX with these new characters: Rey, Poe, Finn, BB-8."
This obviously implies that there will be a movie called Star Wars: Episode X that continues where Episode IX left off and stars the same cast of characters. But where is that going to fit in with all of these other new movies that are now in the works?
Next: What the next 10 years of Star Wars might be.
What the next 10 years of Star Wars might look like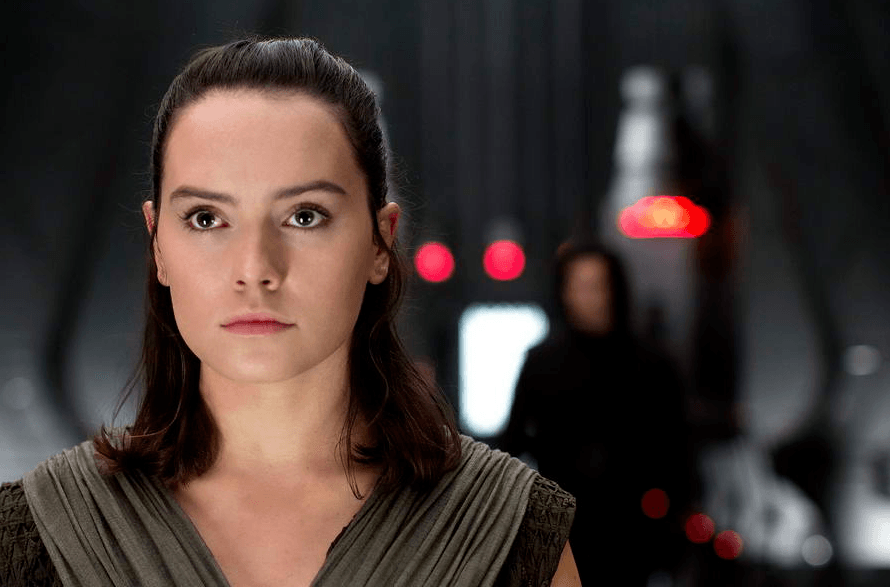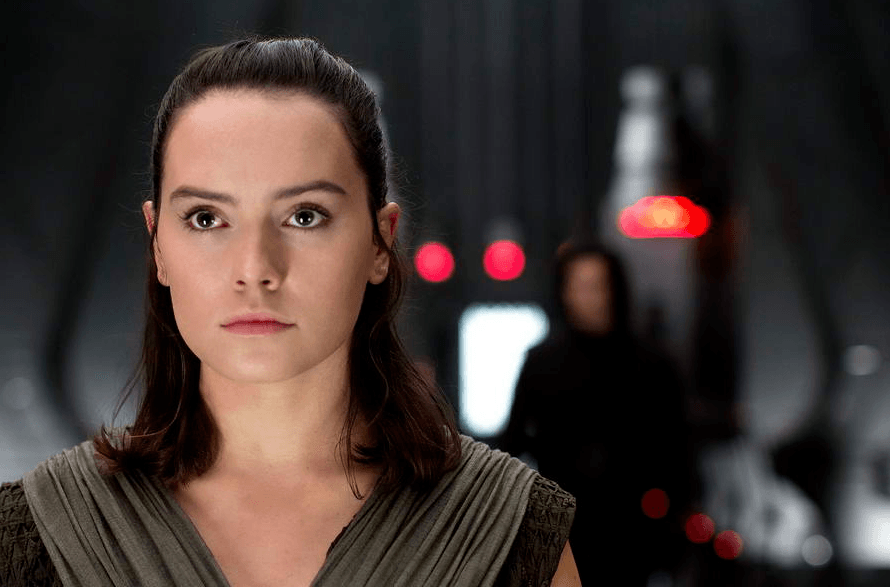 Lucasfilm hasn't really laid out what its specific plan for the future is. The only upcoming Star Wars movie with a set release date is Star Wars: Episode IX. Lucasfilm does apparently plan to release a movie in 2020. And it's believed that we're going to keep getting a movie a year after that.
It seems that what might be happening is that after Episode IX, Lucasfilm will take a break from the main Star Wars episodic saga. This will give Episode IX a sense of finality and closure. From there, Lucasfilm can keep making Star Wars movies, but it'll be focused on new worlds and characters. Then, after a suitable break, the main series will return with Episode X. 2027 would be a great time for that since that year marks the saga's 50th anniversary.
With that in mind, here's what the next 10 years of the series could look like:
2018: Solo: A Star Wars Story
2019: Star Wars: Episode IX
2020: Standalone Obi-Wan Kenobi film and/or standalone Boba Fett film
2021: First Rian Johnson film
2022: First David Benioff and D.B. Weiss film
2023: Second Rian Johnson film
2024: Second David Benioff and D.B. Weiss film
2025: Third Rian Johnson film
2026: Third David Benioff and D.B. Weiss film
2027: Star Wars: Episode X
Check out The Cheat Sheet on Facebook!