The Inspiration Behind Rick Springfield's Iconic Hit 'Jessie's Girl' Isn't Who You'd Think
Who can forget those memorable lyrics from Rick Springfield's unexpected summer hit that debuted in the number spot back in 1981? 'Jessie's Girl' kept the Billboard Number One spot for a week, but it had taken 19 weeks to make that slow climb into history.
By the time 1981 was over, Billboard ranked 'Jessie's Girl' as the fifth most popular song of that year. That's the same year when 'Bette Davis Eyes' by Kim Carnes and 'Endless Love' by Diana Ross and Lionel Richie were the unmistakable top two hits of the year.
Rick Springfield's road to chart-topping success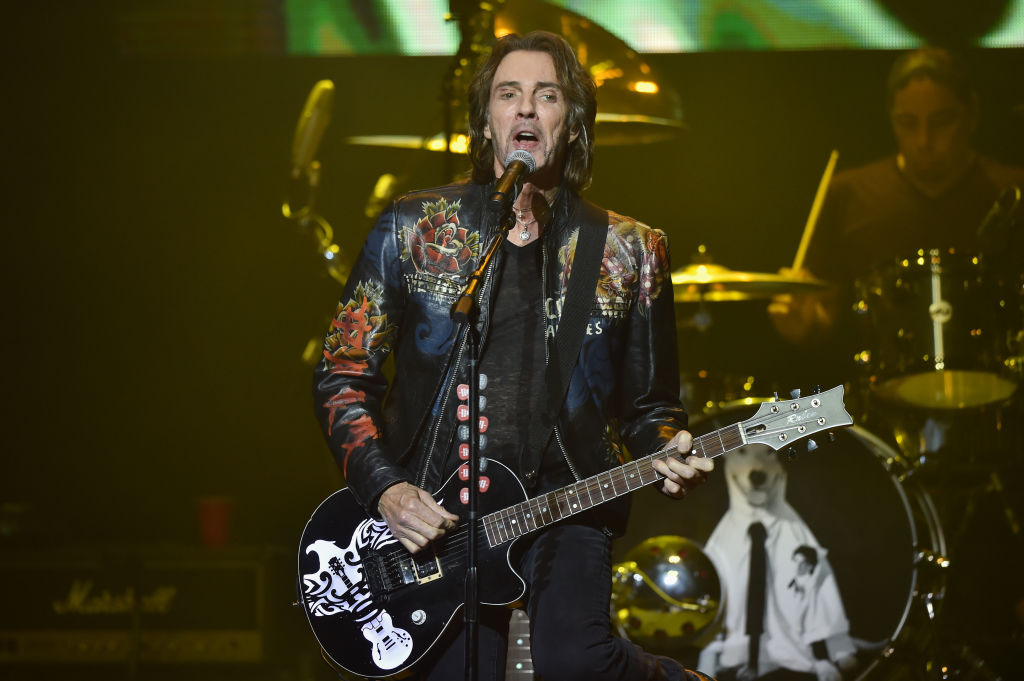 Springfield, born Richard Lewis Springthorpe, is of Australian descent. During his childhood, his military family lived on numerous army bases in both Australia and Britain.
As a teenager, he was the lead singer in a number of bands, which led him to America in the 1970s. Here he had some musical success with his first albums. More importantly, he signed on with Universal Studios as an actor and had parts in popular TV shows like 'The Six Million Dollar Man' and 'The Rockford Files'.
Better known for being cast as "Dr. Noah Drake" on the soap opera 'General Hospital', Springfield was able to release six more albums while also acting. But it wasn't until 'Jessie's Girl' appeared on Springfield's 'Working Class Dog' album in 1980 that his name became a pop culture sensation.
Even with the success of his music concerts and work on General Hospital, Springfield was still drawn back to his roots in rock. One of his most successful albums, Living In Oz, is considered by many to be his finest and hardest rock.
Many have tried to discover just who was this female subject of his song that centered on the secret love of one man for his bestie's girlfriend. Even Oprah went in search of the truth.
Well, now we have it. And it's a page ripped right from Springfield's own life!
The story behind the girl and the song
In a Fox News interview, Springfield shares the origin story to his hit song Jessie's Girl. While between record deals, the uninspired singer/songwriter decided to take a stained glass art class. After all, he loved working with his hands, and he was inspired by the stain glass windows at his church. In his own words: "This girl was at the class and she was just….you know, burning."
But, the young lady was already dating someone else — a guy named Gary. Well, artistic license was called for, and the name Jessie was substituted for Gary.
That name didn't just drop out of the sky though. At the time, Springfield was wearing a Ron Jessie t-shirt — the 1979 LA Rams wide receiver. That explains why the song's namesake was spelled J-E-S-S-I-E, instead of J-E-S-S-E. And the rest is rock-and-roll history!
Did Rick Springfield's muse ever know her role in history?
The girl that inspired the famous lyrics of this Springfield song never knew it was her. Nor, did Ron Jessie realize his name had been substituted for the real 'Gary.' And since Springfield's advances towards the young lady went unanswered, maybe he got the next best thing, a hit record!
And as much as a great story it is to have a pro football player as part of the legend, Ron Jessie died in 2006 at the age of 57. He made it to the Pro Bowl in 1976 and went on to play with the Detroit Lions and the Buffalo Bills.
As for Springfield, he's a still-youthful 68 years old, who has landed roles in HBO's True Detective, and The CW's Supernatural. He's also still touring and performing new work from his latest album: The Snake King.