The Inspiring Way BTS Fans Celebrated Jin's Birthday
On Dec. 4, Jin of BTS turned 28 years old in Korea and 27 years old internationally. The singer celebrated his birthday in Japan as BTS attended the Mnet Asian Music Awards. Around the world, ARMY celebrated Jin's birthday with charitable projects as a way to honor him.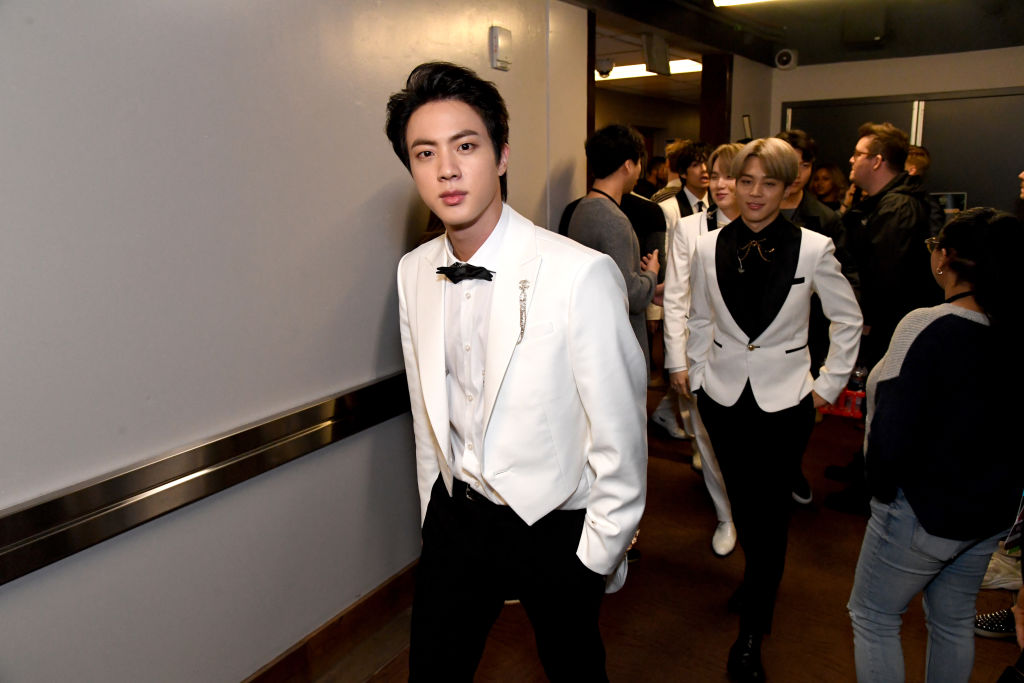 ARMY from Indonesia held multiple birthday projects for Jin
In Indonesia, BTS fans in the Jin Indonesia fan base celebrated Jin's birthday with several projects. For one of the projects, fans created and planted a mini garden called "Kim Seokjin." The garden was planted in Temanggung, Central Java. In addition to the garden, fans planted different types of trees in the area for water conservation.
International Disability Day falls on Dec. 3, the day before Jin's birthday. Through October and November, the Jin Indonesia fan base held a fundraiser and collected supplies. The fan base then visited an orphanage and provided assistance to kids with disabilities at the Sayap Ibu Bintaro Foundation.
The fan base also created a #LunchWithJin movement the month before Jin's birthday. To celebrate Jin's birthday, fans handed out lunch boxes throughout 28 different cities in Indonesia.
Fans held a fundraiser for koalas in Australia in Jin's honor
After bushfires throughout Queensland, New South Wales, and Australian Capital Territory, over 2000 koalas have been killed. Koalas were already listed as vulnerable, and some wildlife experts fear the bushfires could bring irreversible damage to the population and lead to extinction.
BTS and Jin fan bases held a fundraiser for koalas in Australia in Jin's name. BTS fans around the world participated in the fundraiser. The donation project raised $695.04.
BTS fans held other projects around the world for Jin's birthday
BTS are known for their large global fan base, so for Jin's birthday fans went all out with charitable projects. Fans in Pakistan donated food to the homeless, as did fans in Egypt.
In 2019, Jin released the song "Tonight" about his pets for BTS Festa. ARMY knows of Jin's love for animals, so several birthday projects centered around animals. In Peru, ARMY donated and volunteered at animal rescue centers called Mishi Wasi and Allqo Llaqta.
Jin's BT21 character, RJ, is an alpaca, and when BTS travels Jin often carries a RJ stuffed animal with him. One project adopted two alpacas named Norman and Mace in honor of Jin. Another fan base in Peru also adopted an alpaca in Jin's honor and named the alpaca RK.
To help the environment, another BTS fan base held a tree planting project in honor of Jin's birthday. With #TreesforJin, over 150 fans donated to plant 2,300 trees in Jin's name.
Jin is a member of UNICEF Korea's Honor Club
While this is only a fraction of the charitable fan projects held for Jin, ARMY clearly made contributions to charity in a similar way Jin does. In May 2019, it was released that Jin is a member of UNICEF Korea's Honors Club.
To join the exclusive group of donors, one must donate at least 100 million won to UNICEF's cause. Starting in May 2018, Jin quietly made regular donations. Based on how ARMY spent Jin's birthday, it seems BTS fans around the world have the singer's same charitable nature.