The Internet Is Losing It Over This Video of Kanye West Allegedly Eating His Earwax
Kanye West has done a lot of wild things over the past few years. From stealing Taylor Swift's thunder at the 2009 MTV Video Music Awards to calling slavery a "choice," the artist has arguably pulled some of the most controversial moves ever. But this latest one might take the cake.
Apparently, West allegedly ate his earwax a few days ago — and there's a video.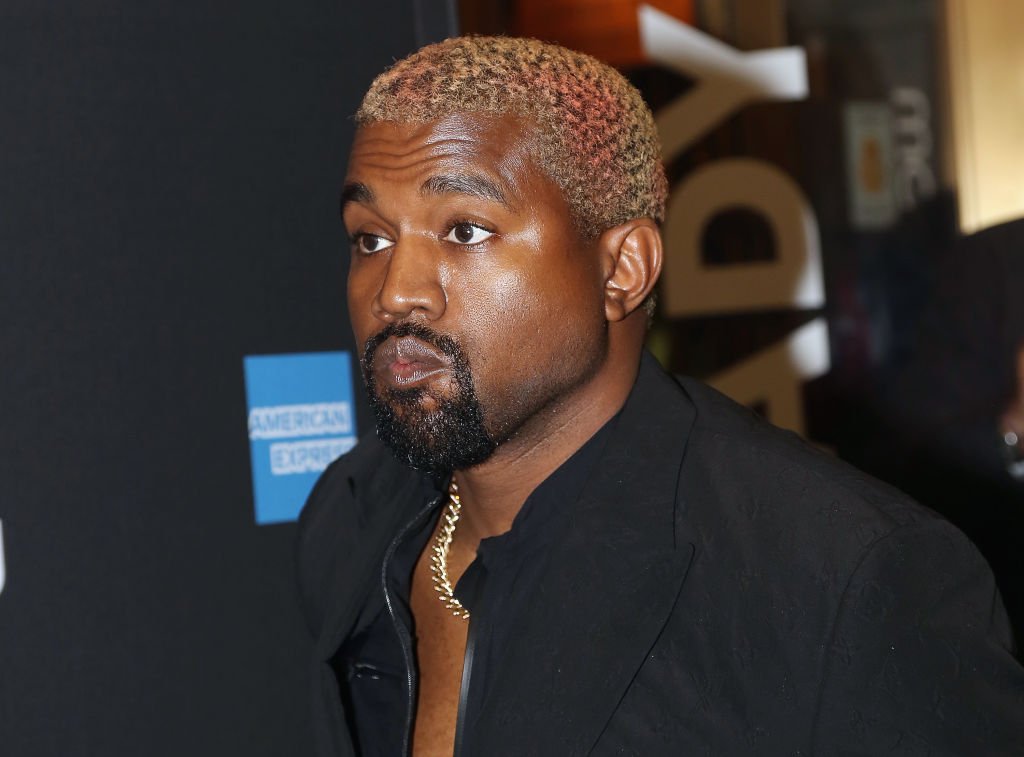 This video of West is going viral
The moment apparently happened on Aug. 25 when West performed his famous Sunday Service in Dayton, Ohio. But it wasn't until Sept. 1 that an attendee noticed that they'd captured it on camera.
The video seems to show West digging in his ear and bringing his fingers to his lips. He then kisses a woman that appears to be Kim Kardashian West.
"So I didn't even notice but I got a video of @kanyewest eating his earwax," the person captioned the photo, adding a laughing emoji.
The reactions to the video are wild
So, the video has garnered mixed reactions. Some people have said that West absolutely, most definitely ate his ear wax. Some said that he scratched his ear and then took gum out of his mouth. And others have just been spreading jokes about it throughout Twitter.
"Well maybe his inner ear itched and then he went to take some hair off his tongue," one woman wrote. "Just trying to give the man the benefit of the doubt but…."
"I ain't sayin' he a gold digger," one person mused.
"Didn't he used to have earrings? Don't tell me that's the dried up crust from his earring holes," someone else added.
As of writing, West has not commented on the drama. But we're gonna say that he only scratched his ear.
Inside West's Sunday Service
West had put on the event to honor the victims and survivors of a mass shooting in Dayton, Ohio. According to People, nine people died, and 27 were injured in the attack, which occurred on Aug. 4.
He was joined by Kardashian West and two of their children, daughter North, 6, and son Saint, 3. On the morning of the event, the KKW Beauty star posted a tweet addressing the tragedy and shared a link where fans could watch the show.
Comedian Dave Chappelle also attended the service and delivered a motivating speech to the crowd, which included people who had been affected by the attack.
"Dayton, today the whole world is looking at you," Chappelle said. He went on to say that even though the survivors had been "been through a tough time," they had made it through.
"We're still strong and the only way — the best way, that we can honor our fallen is by getting up better than we were before," he continued. "We will not let those people die in vain."
So, while this new video might be funny, there are more important things that happened during the Sunday Service.