The Internet Is Not Buying Offset's Instagram Hacking Story
There are so many lies that you can tell to cover your tracks when cheating. Rappers have used almost every one in the book. Offset has already used a number of cover stories, himself, so this time, he came up with something so original that we might just be tempted to believe him.
After screenshots of him sliding into other women's DMs were released, the rapper claimed that his social media was hacked.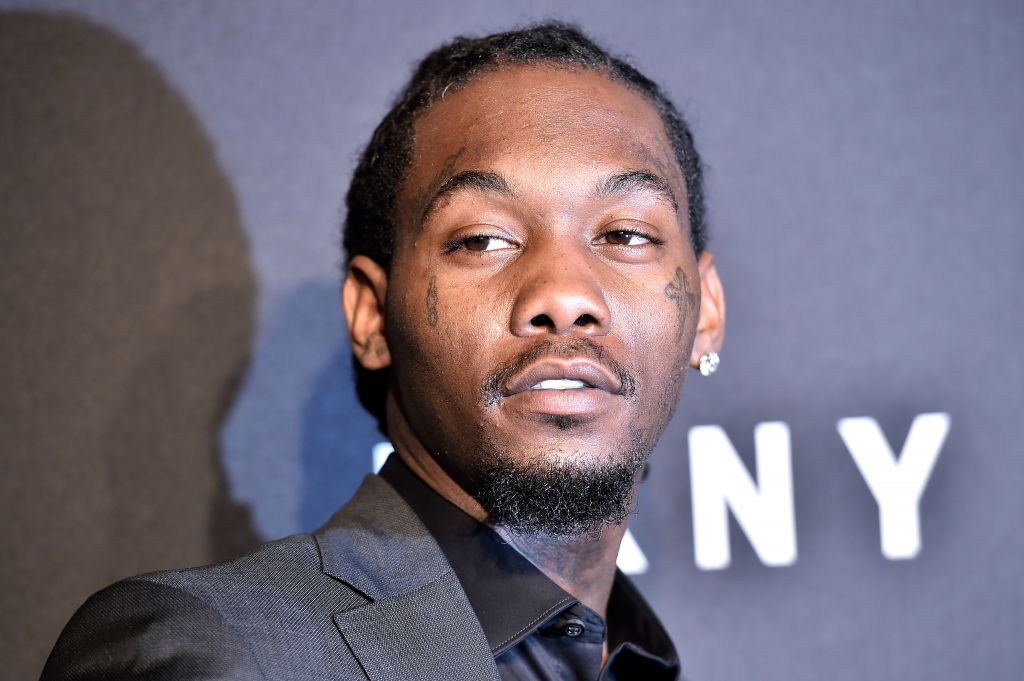 Who was Offset allegedly DMing?
It all started when Tekashi 6ix9ine's girlfriend Jade accused Offset of trying to get with her. She posted a video of herself opening her DMs and scrolled to one from Offset that was sent at 1:36 am and read "Miss u fr."
Jade was quick to call Offset out for his behavior.
"Your wife @iamcardib has a OPEN CRIMINAL CASE , why are you writing me you don't respect her ???????" she captioned the video. "There's a lot of s— I haven't exposed yet , but there's a time for that. I'm the QUEEN of talking s— now I'm backing it up."
What does Offset say happened?
Offset has claimed that his social media has been hacked and he wasn't the one to send the DMs. And surprisingly, his wife, Cardi B, believes him.
"Hey guys, so as you can see, this guy's Instagram has been hacked," she said in a video of her and Offset. "We look crazy, we just woke up. We've been sick throughout the whole d–n night […] Anyways, you know, I know babe, you've done some dumb sh-t. Everybody knows he's done some dumb sh-t. But come on now, [he's] not dumb, he's not crazy, we've been so good, we had a sweet weekend, our life has been good, he's not going to play himself like that. That's why I'm not going to entertain that, that's why I'm not getting rowdy. Simple as that."
In addition to the DM, Offset's Twitter account also posted a number of questionable tweets that have now been deleted.
Fans are not buying Offset's story
Offset's story of being hacked is just too convenient. Even Jade doubted the validity of his claims.
She took to her Instagram stories to call him out.
"The hack started after you got exposed," she said. "Why it didn't start at 1 am?"
Fans aren't buying the excuse either.
"Low key @OffsetYRN smart!" one user tweeted. " Lol He just started tweeting random stuff so it can look like he's hacked…Genius! S/o to all the person with like 200 followers that's gonna TRY to try this!!! Lol booooy ain't nobody hacking yoooou!!!"
"Offset pretending he got hacked to cover up his cheating, I hope you girls get married to gents that actually like y'all…cause wow," another person wrote.
Others were just concerned for Cardi.
"I can't believe I'm saying this as I'm soooo against this but since Cardi seems to not want to leave him, I hope she's cheating too because the amount of times Offset has publicly disgraced her is enough to make anybody go mad," another fan tweeted.
And some were quick to call out the hypocrisy in fans.
"Internet residents would rather Cardi B broke up Offset instead of taking him back whenever he steps out but they haven't broken up with their romantic partners and family who have always physically and emotionally abused them," one fan observed. "It's so easy to give advice you won't take."