The Internet Still Can't Decide Which Chris Is the Best Chris
There is a battle that continues to divide Americans. It has turned brother against brother, mother against daughter, and friend against friend. Sadly, there is no clear solution on the horizon. That's right, the internet still cannot decide who is the greatest Chris, and despite years of bickering, we are no closer to declaring a winner. 
While some have expanded the definition of a "Chris" contender to include Christians and even Kris (Jenner), most agree that there are four real options for the title of "Best Chris": Hemsworth, Pine, Pratt, and Evans.
Let's take a closer look at the argument for each of these options as we continue to wage one of the internet's longest and most intense battles.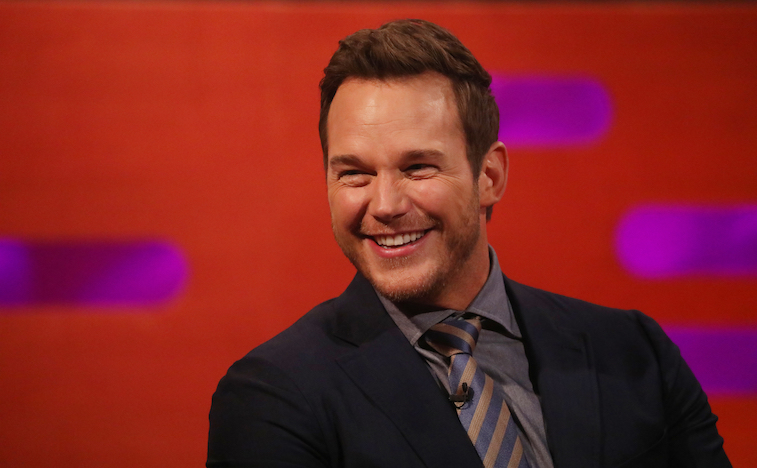 Chris Pratt has some recovering to do
Once a favorite for "Best Chris," Chris Pratt's divorce from fellow comedian Anna Farris cost him some popularity points. However, the pair seem to have come to an amicable arrangement, and Pratt's new marriage to Katherine Schwarzenegger has been grabbing headlines.
Pratt is esteemed for his amazing physical transformation for his role in Guardians of the Galaxy. He went from being seen as a lovable (if somewhat frumpy) goofball to a seriously ripped superhero. At his core, though, fans still see him as the hilarious actor who could pull off the clueless Andy Dwyer from Parks and Recreation. He comes across as the likable guy you could meet up with on the weekend, and that charm is going to keep him in the running.
Chris Hemsworth is bowing out of the spotlight. . . for now
Chris Hemsworth is a serious contender for the title. His iconic portrayal as Thor has demonstrated him to be a capable, powerful, and seriously talented actor. As if that ripped performance isn't enough, Hemsworth followed it up by playing alongside the immensely entertaining Tessa Thompson in the new Men in Black movie.
Hemsworth's ability to pull off the dashing secret agent as easily as he can pull off the intimidating, hammer-wielding god of thunder makes him a versatile and universally appealing actor.
However, his title for "Best Chris" may be in jeopardy by his recent decision to pull away from the spotlight. He notes that his kids are at a very "important age," and he wants to spend more time with them.
Does pulling back from the public eye just as he is reaching his peak make him less likely to win the "Best Chris" title? On the other hand, perhaps being such a great family man (he's even acted alongside his wife) makes him an even stronger contender.
Chris Pine keeps us all guessing
Chris Pine wasn't always among the list of Chrises in the running for the title, but his performance in Wonder Woman sent him straight to the top. When his character seemed to make a fairly permanent exit before the credits rolled, however, fans were surprised to see him reappear in the sequel.
This inclusion in the sequel has left fans scratching their heads, and whether his character is gracefully reintegrated into the plot or forcefully added in where it doesn't make sense might have a big impact on Pine's overall position in the battle of the Chrises.
In the meantime, Pine has been showing off just how versatile his acting his. Whether it's in TV comedies like Wet Hot American Summer: Ten Years Later, sensitive roles like A Wrinkle in Time, or lending his voice to play Peter Parker in Spider-Man: Into the Spiderverse, Pine has stayed very active and visible. He's well-liked for his charm and piercing good looks.
Chris Evans is known for being a nice guy
Chris Evans has a reputation as being one of the most likable and down-to-earth people in Hollywood. Perhaps that makes his role as Steve Rogers/Captain America even more fitting. Evans has bounced around through different superhero roles, but his nice guy demeanor shines through the tough acts.
Just to showcase how kind and welcoming he is, Evans went to his high school reunion and charmed everyone with his low key interactions. He put "Chris" on his name tag as if he wasn't one of the most recognizable people in the world.
We may never know which Chris is the best Chris
Each of the contenders for "Best Chris" have their own unique charms. They're all known for their good looks, great acting, and ability to take on different types of roles.
At the end of the day, it may never be possible to truly name a "Best Chris," but we can continue to watch (and argue about) all four men's performances.