'The Inventor': Where Is Elizabeth Holmes of Theranos Now?
Call it the Fyre Festival of the tech world. Theranos founder and CEO Elizabeth Theranos said she'd created a test that could screen for a wide range of diseases with just a single drop of blood. It was going to revolutionize the healthcare and medical testing industries. But it was all a fraud.
The story of Holmes's swift rise and spectacular fall is told in The Inventor: Out for Blood in Silicon Valley, a new HBO documentary from Alex Gibney that premieres on March 18. But what happened to Holmes, and where is she now?
Holmes was ordered to pay a $500,000 SEC fine
Holmes, a Stanford dropout, founded her biotech company in 2003 when she was just 19. A decade later, she was a billionaire and the subject of glowing profiles in magazines like Fortune. But in 2015, a Wall Street Journal investigation revealed that Theranos couldn't deliver on what it had promised in terms of blood-testing technology. Soon, her company began to crumble.
In 2018, the SEC charged Holmes and Theranos's former president Ramesh "Sunny" Balwani with fraud, saying the two raised more than $700 million from investors by exaggerating or outright lying about the company's performance and technology.
Holmes and Balwani (who is also Holmes's ex-boyfriend) settled with the SEC, with Holmes relinquishing control of the company she founded and returning the Theranos shares she still owned. She was also barred form serving as an officer or director of any company for 10 years and agreed to pay a $500,000 fine. Theranos officially ceased operation in September 2018.
She also faces up to 20 years in prison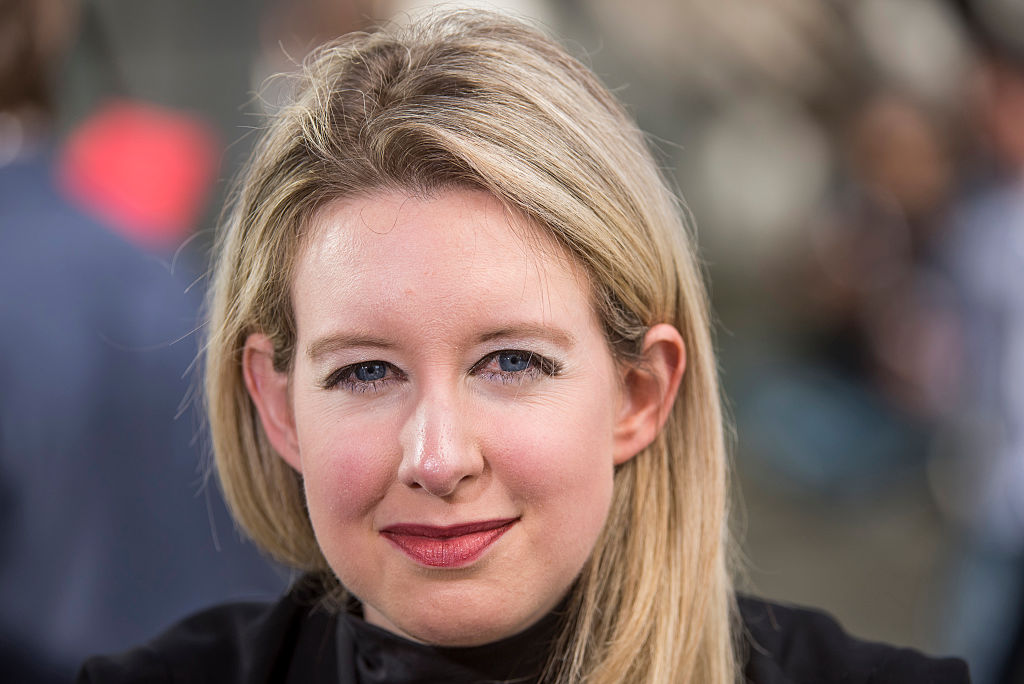 Holmes lost control of her company and paid a substantial fine, but the worst could be yet to come. The former darling of Silicon Valley also faces up to 20 years in prison
In June 2018, Holmes and Balwani were indicted on two counts of conspiracy to commit wire fraud and nine counts of wire fraud. Federal prosecutors allege that the duo defrauded not just investors, but also doctors and patients.
"This conspiracy misled doctors and patients about the reliability of medical tests that endangered health and lives," special agent in charge John Bennett said in a statement.
If convicted, Holmes and Balwant face up to 20 years in prison and could be ordered to pay $250,000 in fines, plus restitution, for every count of wire fraud and conspiracy. Holmes and Balwani both pleaded not guilty. A trial date has not been set. Officials from the Justice Department are still combing through documents related to the case, and more charges could be filed.
The "story is bigger than what's captured in the [original] indictment," U.S. Attorney John Bostic has said.
Where is Holmes today?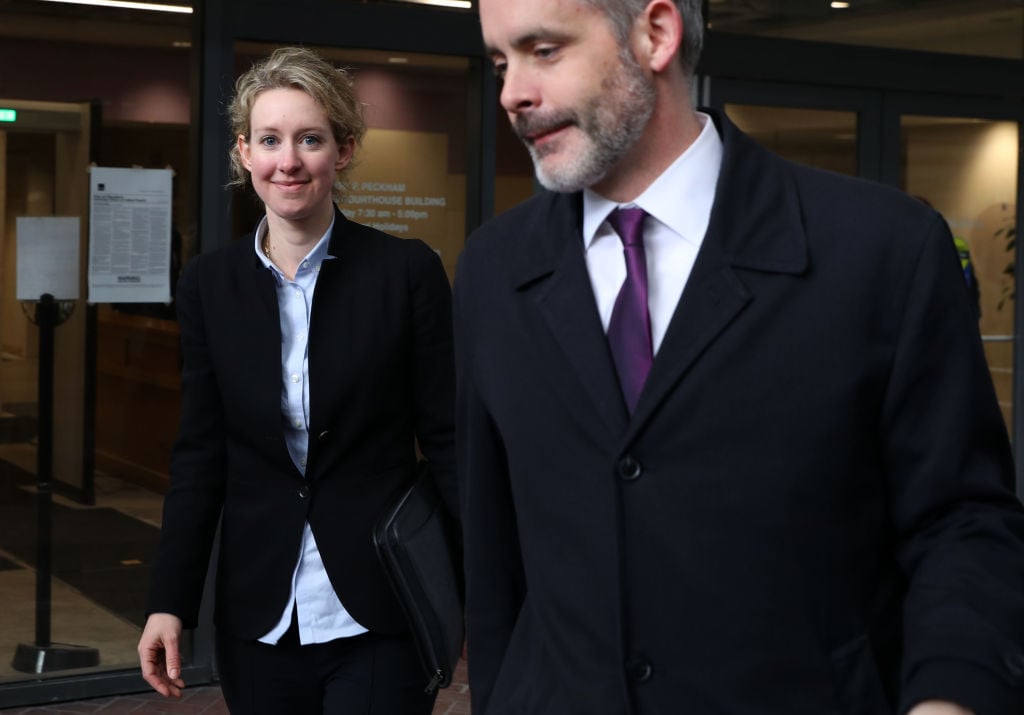 Holmes has kept a fairly low profile since Theranos imploded. She is still in Silicon Valley, according to a recent report from ABC News, where she is seeking funding for a new business venture. But she's had to give up her posh home in Los Altos that was paid for by Theranos, according to Vanity Fair. She now lives in a luxury apartment in San Francisco and is engaged to a younger man who is heir to a hospitality fortune and works in the tech industry.
The disgraced entrepreneur is in good spirits and wants to tell her side of the story, the magazine reported. A former exec told the publication that Holmes doesn't appear to have any remorse about what happened with Theranos. "Elizabeth sees herself as the victim," the person said.
The Inventor: Out for Blood in Silicon Valley airs Monday, March 18 at 9 p.m. on HBO.
Check out The Cheat Sheet on Facebook!