'The Irishman' and Other Martin Scorsese Movies Streaming on Netflix, Amazon, Showtime, Starz and more
The Irishman is now available to watch on Netflix. Martin Scorsese making a movie for streaming is a big deal, especially since none of the studios would make the crime epic. Netflix did give The Irishman a theatrical release on November 1 but now it's on the main streaming platform.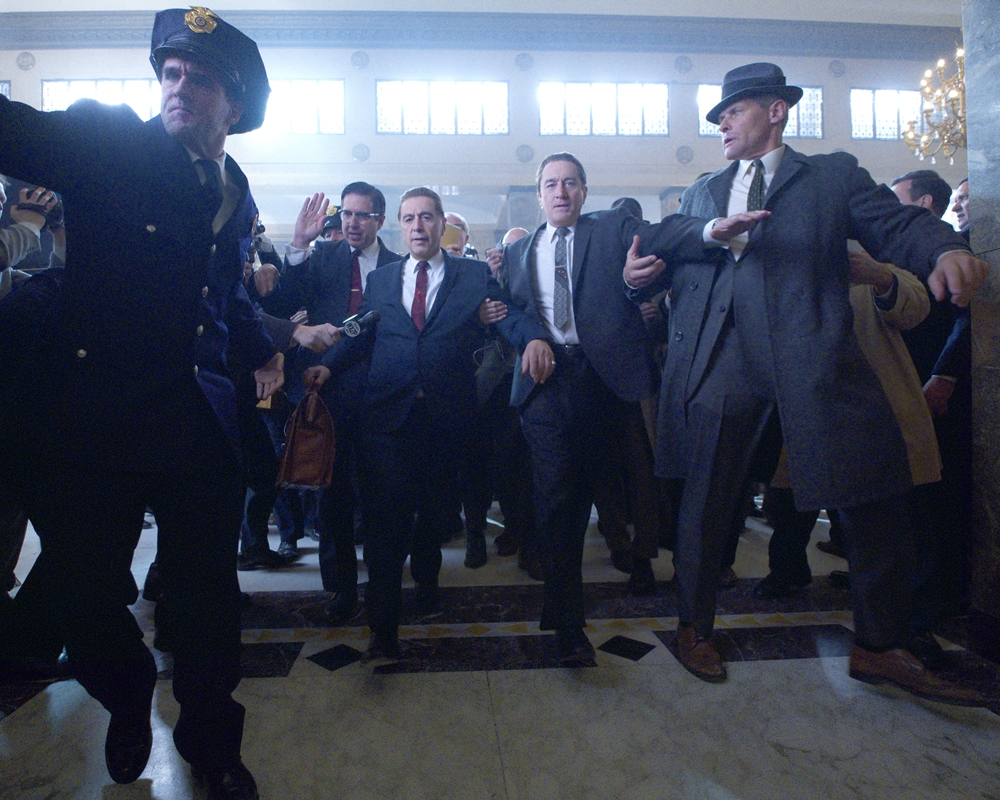 Once you watch The Irishman over Thanksgiving weekend, there are lots of other Martin Scorsese movies available to stream on Netflix, Starz, Showtime and other streaming services. You could do a whole Martin Scorsese marathon and give thanks for his contributions to cinema! Here's where to find other Martin Scorsese movies streaming.
Before 'The Irishman,' 'The Departed' was almost Scorsese's mafia swan song
After his unofficial mafia trilogy of Mean Streets, Goodfellas and Casino, Martin Scorsese returned to the mafia with The Departed. Loosely based on the Hong Kong film Infernal Affairs, the all star cast of undercover cops, dirty cops, and crooks included Jack Nicholson, Leonardo DiCaprio, Matt Damon and Mark Wahlberg. It won Scorsese his first Oscar for Best Director and Best Picture.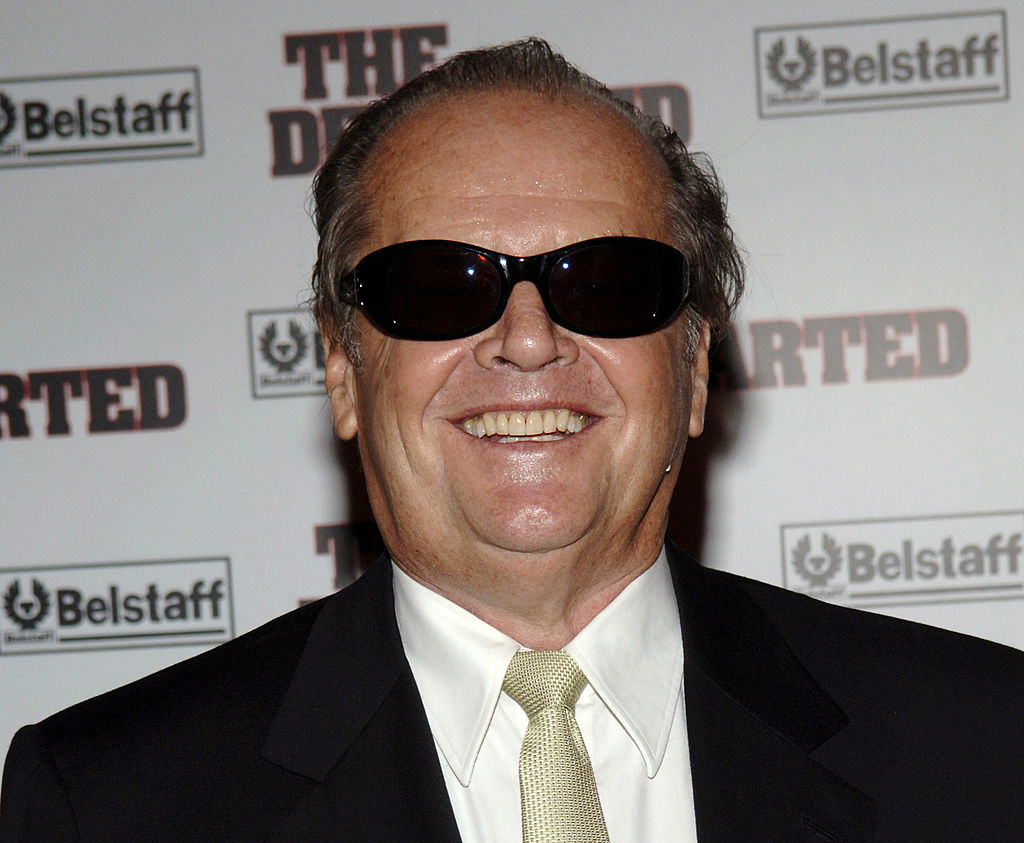 Four services are streaming The Departed. DIRECTV, FubuTV, Sling and CBS All Access subscribers have The Departed included in their library of films available on demand. If you don't have any of those services, you can rent The Departed from any major VOD service too.
'Taxi Driver' was the Scorsese/De Niro encore that surpassed 'Mean Streets'
After collaborating on Mean Streets, Martin Scorsese and star Robert De Niro hit their stride with Taxi Driver. Their relationship would continue through The Irishman. Taxi Driver is where De Niro's famous "You talkin' to me" speech came from, and his iconic look with the mohawk.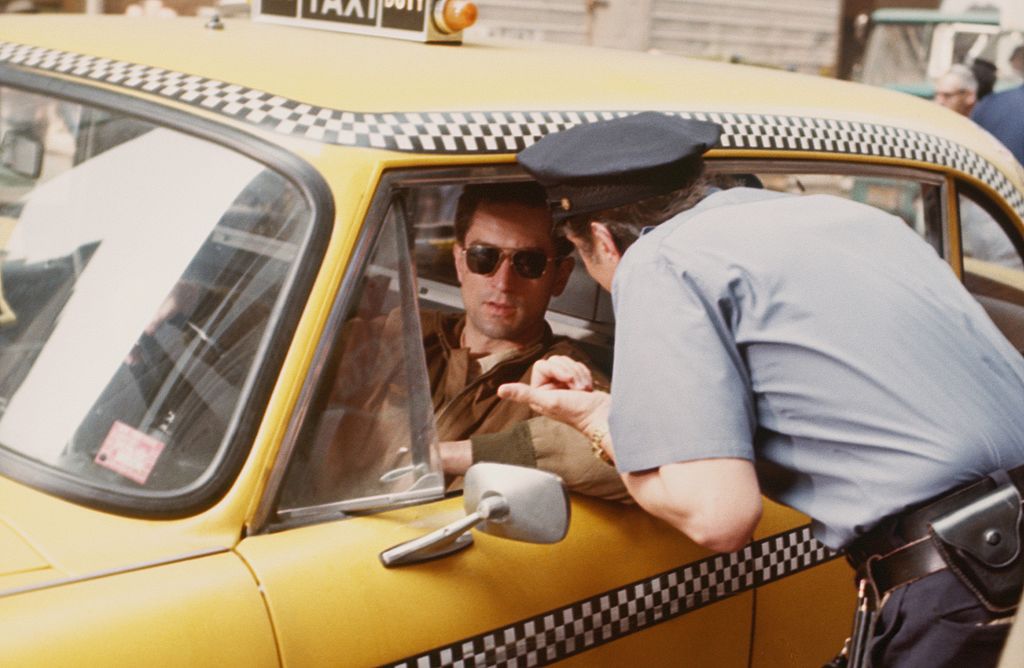 De Niro plays Travis Bickle, a cab driver who laments how his beloved New York City has fallen from grace. He sees himself as some sort of avenger, plotting to kill a presidential candidate. When his romantic overtures involving a date to an adult movie theater fail to woo Betsy (Cybill Shepard), he thinks he can save teenage prostitute Iris (Jodie Foster) from her pimp. 
The original 'Irishman' cast in 'Raging Bull'
The Irishman also featured the long-awaited reunion between Robert De Niro and Joe Pesci, since Pesci had retired from acting. The first time Scorsese paired the two actors was in Raging Bull, the true story of boxer Jake LaMotta. Netflix has Raging Bull, and if you have a library card you could also find it on the hoopla app.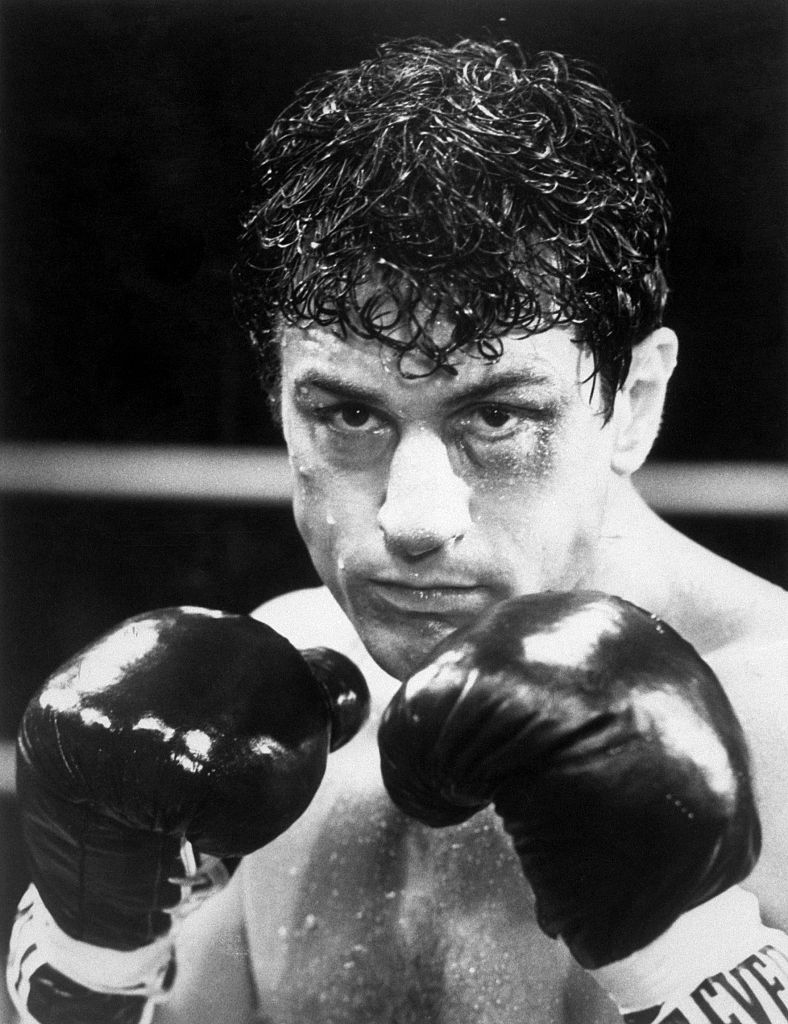 Scorsese filmed Raging Bull in black and white and the boxing sequences featured ground breaking slow motion point of view shots that put the viewer inside the ring. The real volatile drama was between Jake and his wife Vickie (Cathy Moriarty) though. Raging Bull is also famous for De Niro gaining weight to show La Motta after his prime.
'Casino' was a 'Goodfellas' reunion before 'The Irishman'
Casino was more of a Goodfellas reunion than just reuniting Robert DeNiro, Joe Pesci and Martin Scorsese. It was also based on another book by Goodfellas author Nicholas Pileggi. Starz or DIRECTV subscribers can watch Casino on demand.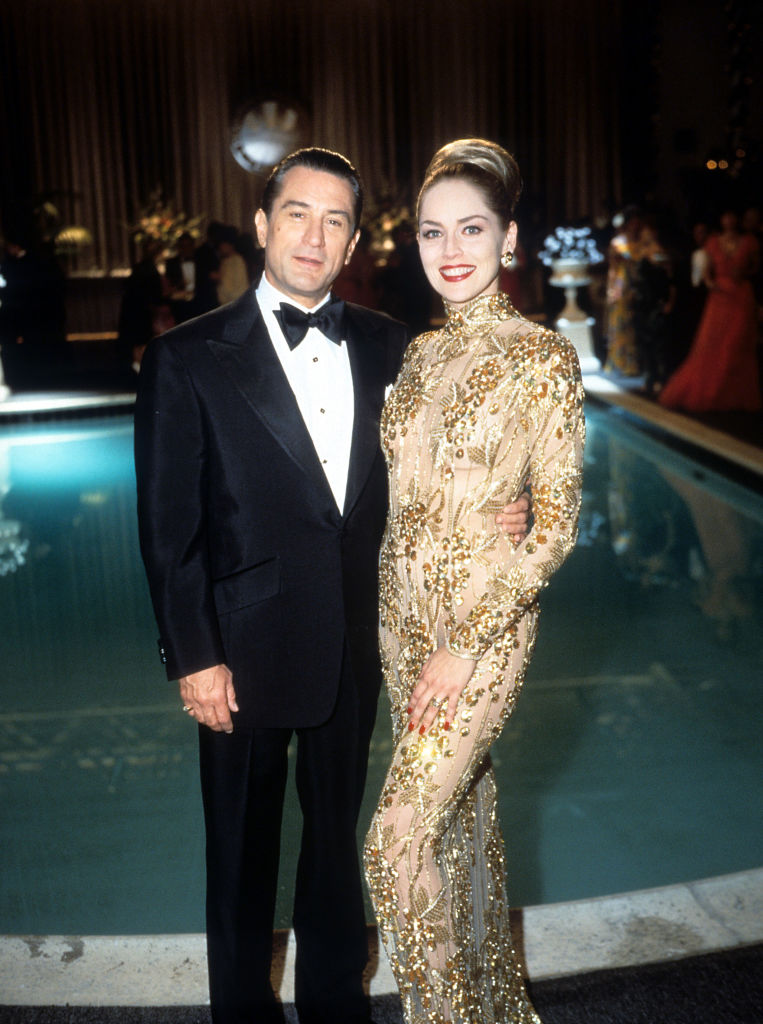 The story of how the mafia ran Las Vegas had many parallels to Goodfellas, mainly that greed and violence ruined a sure thing. Sharon Stone earned an Oscar nomination for her role as a Vegas moll whose marriage proved to be a bigger gamble than blackjack. 
'Gangs of New York' was Scorsese's dream project before 'The Irishman'
Martin Scorsese fought to bring The Irishman to the screen. A decade and a half before, he did the same for Gangs of New York, an epic costume drama about the lawless foundation of his beloved city. Silence was another passion project that came in between Gangs and The Irishman. You can watch Gangs of New York on Netflix.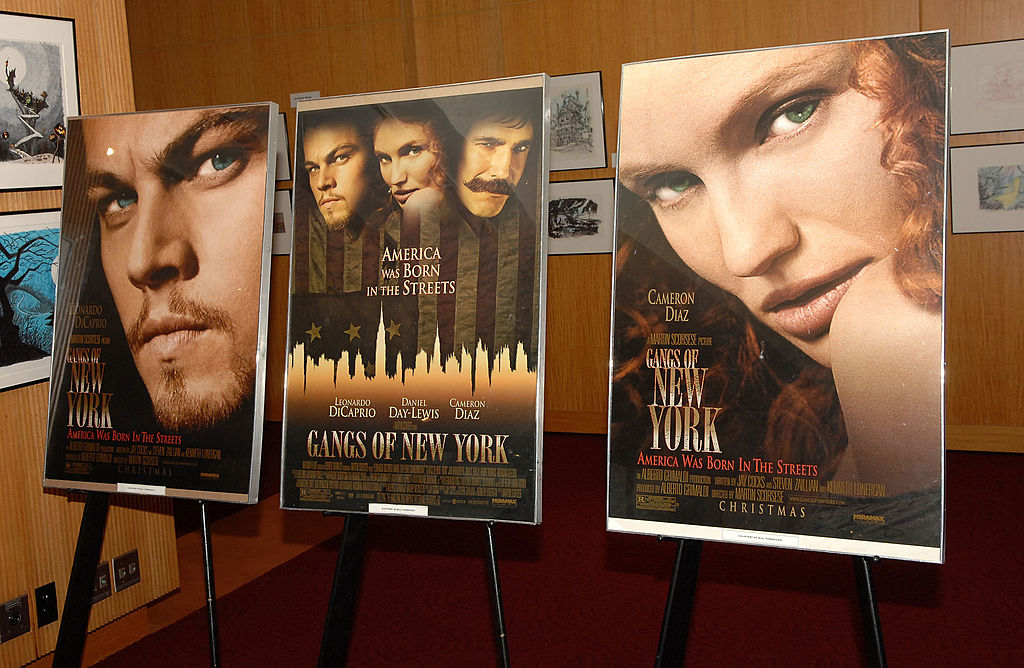 Daniel Day-Lewis stars as Bill the Butcher, the gang leader ruling the early streets of New York. Amsterdam Vallon (Leonardo DiCaprio) returns to challenge Bill for the streets since Bill killed his father (Liam Neeson). Cameron Diaz stars as Jenny Everdeane, the woman in the middle of history. 
'The Irishman' really began on 'Mean Streets'
After making Boxcar Bertha for Roger Corman, Martin Scorsese broke into Hollywood with Mean Streets. It was the beginning of his career in many ways. It introduced the themes of family sagas in a life of crime. It began his relationships with Robert DeNiro and paired him with Harvey Keitel. You can see where it all began on Netflix. 
'Irishman' Robert De Niro is terrifying in 'Cape Fear'
After Goodfellas, Martin Scorsese and Robert De Niro reteamed for a remake of Cape Fear. In 1991, Cape Fear could be more explicit than the 1962 original. De Niro played released convict Max Cady coming for revenge on his lawyer (Nick Nolte) and his family (Jessica Lange, Juliette Lewis).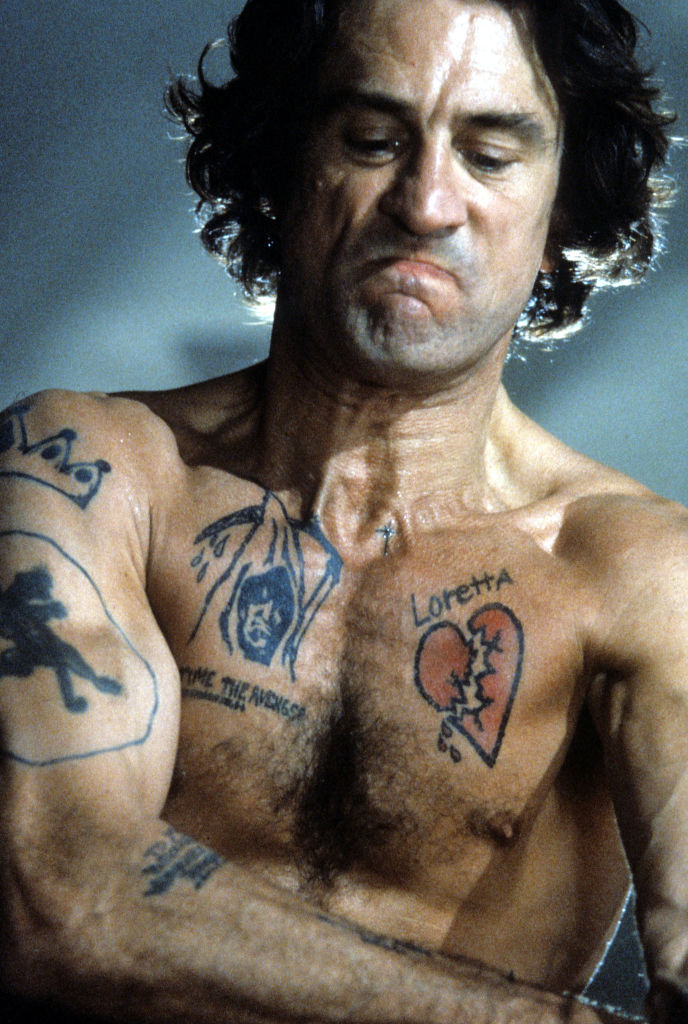 De Niro worked out to get prison muscles and covered them in tattoos. His menacing cackle in a movie theater and persistence hanging under a car made him unstoppable. Visit Cape Fear on Starz or DIRECTV if you dare.
'Hugo' is for the kids
Martin Scorsese made a family friendly movie too. Hugo is about a boy (Asa Butterfield) who discovers the films of Georges Melies (Ben Kingsley) with his friend (Chloe Grace Moretz). Starz, Showtime and DIRECTV have Hugo. They won't have the 3D version that came out in theaters but you can still enjoy the story. 
'The Wolf of Wall Street' is on FXNOW and fuboTV
You've got two options for watching Martin Scorsese's Wall Street epic. FuboTV requires a subscription to its TV provider service, but if you subscribe, Wolf of Wall Street is in their library. The other option, FXNOW, is available just streaming as long as you watch their ads.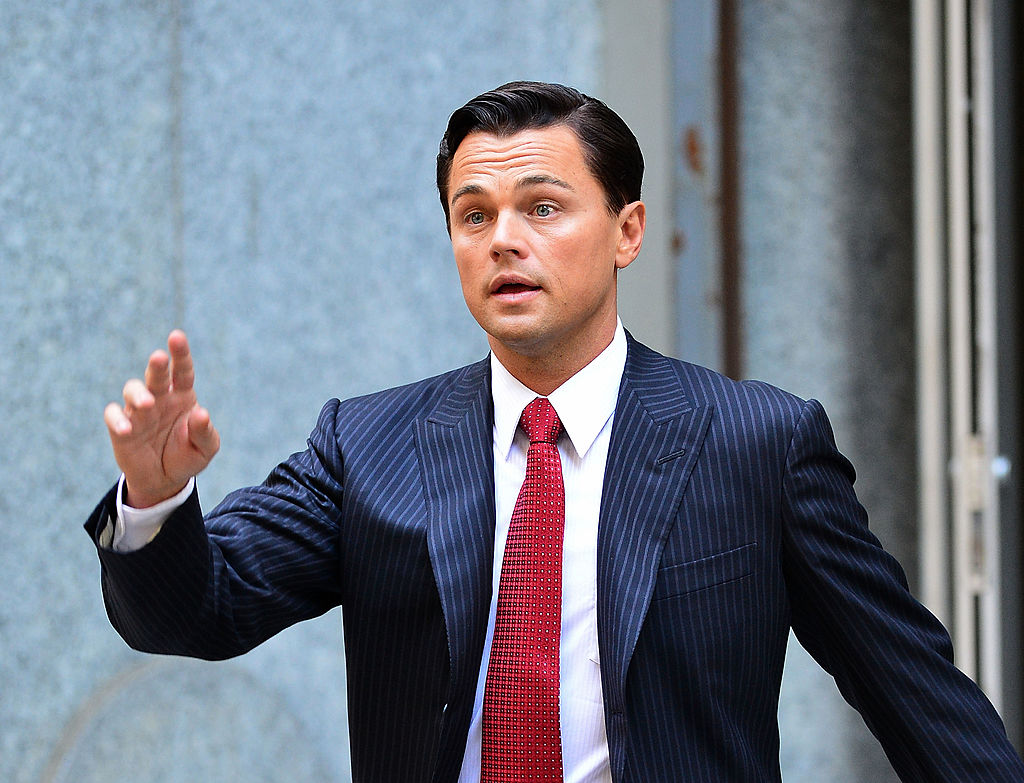 Leonardo DiCaprio played Jordan Belfort, a stock trader who got rich with Donnie Azoff (Jonah Hill) in a securities scam. Belford and Azoff lived a life of debauchery with drugs and parties until it all came crashing down. Margot Robbie stole the show as Belfort's wife Naomi.
This underrated Scorsese gem is available for free
After Hours isn't one of the Scorsese movies people talk about the most, but more people should see it. It's a fun romp as poor Griffin Dunne survives a night of hellish misadventure.
You can watch it for free with ads on Vudu, and if The Irishman's three and a half hour running time is too intimidating, After Hours runs a brisk 97 minutes.
'The Aviator' combines Scorsese's love of film with his love of history
The Aviator starred Leonardo DiCaprio as Howard Hughes and followed his life from making films like Hell's Angels through his romances with Hollywood legends Katharine Hepburn (Cate Blanchett) and Ava Gardner (Kate Beckinsale).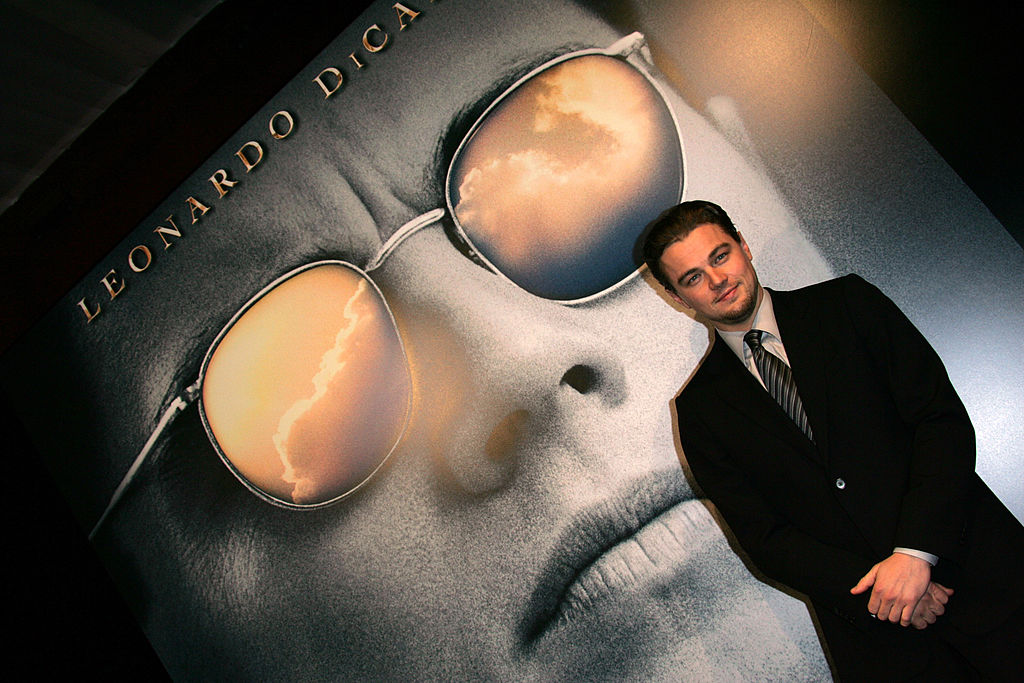 There are four streaming options to watch The Aviator: Netflix, Showtime, DIRECTV and fuboTV besides pay per view options. Scorsese depicts a golden era of cinema and DiCaprio is heartbreaking playing Hughes' vulnerability.
'Ambulance Driver' wasn't as successful as 'Taxi Driver'
When Martin Scorsese made another movie about a driver in New York, it did not become the classic that Taxi Driver did. Bringing Out the Dead stars Nicolas Cage as an ambulance driver having a crisis. You can see for yourself on Showtime or DIRECTV.
This Scorsese movie inspired a sitcom
After Mean Streets, Martin Scorsese made the drama Alice Doesn't Live Here Anymore starring Ellen Burstyn, Diane Ladd and Kris Kristofferson. The TV sitcom Alice is based on this movie so if you want to see where it all began, you can watch the original on Netflix or fuboTV. Maybe we'll see The Irishman sitcom next!
Rock out with Martin Scorsese
Scorsese made some concert documentaries in his career too. The Last Waltz, featuring the final performance by The Band, is streaming on The Roku Channel and hoopla. Shine A Light was his 2008 Rolling Stones concert and it's available on Popcornflix. 
Martin Scorsese's most controversial movie is free
When Martin Scorsese made a movie about the life of Jesus Christ (Willem Dafoe), Christian groups protested theaters over his portrayal.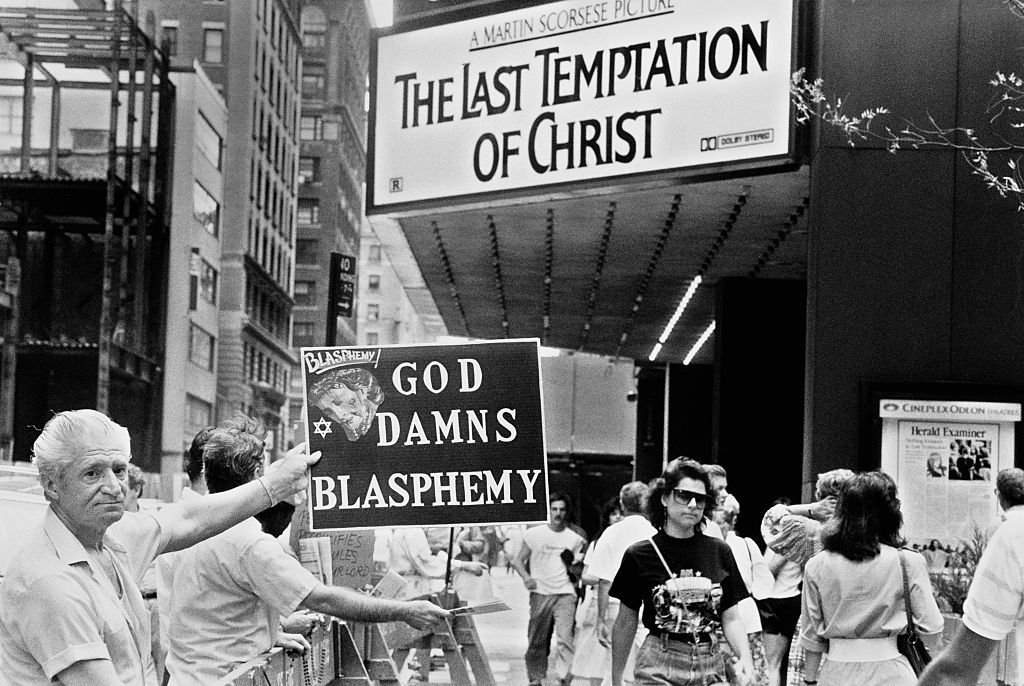 Decades removed from the scandal, hoopla has The Last Temptation of Christ available to watch by library cardholders. 
Martin Scorsese's student film is on Netflix
Martin Scorsese's first film, Who's That Knocking At My Door, began as a student film at NYU. Of course, Scorsese's student film became a full theatrical release. This intimate drama is about a couple (Harvey Keitel and Zina Bethune) in a crisis when J.R. (Keitel) learns his girlfriend (Bethune) was once raped. 
It was Keitel's first film and he would become a regular in Scorsese's movies. You can watch Who's That Knocking At My Door on Netflix.
Martin Scorsese's second film is on Amazon Prime
Martin Scorsese needed $140 million to make The Irishman, but one of his early jobs was for low budget king Roger Corman and made this outlaw tale of Bertha (Barbara Hershey) and Big Bill Shelly (David Carradine) fighting back against the railroad in the Great Depression. Amazon Prime subscribers can watch Boxcar Bertha.