'The Irishman': Does Martin Scorsese's Movie Reveal the Truth About What Really Happened to Jimmy Hoffa?
On the afternoon of July 30, 1975, former Teamsters Union president Jimmy Hoffa headed to the Machus Red Fox Restaurant in Bloomfield Township, Michigan, a suburb of Detroit. He waited in the parking lot where he was supposed to meet with a couple of mob figures.
At 2:15 p.m., Hoffa called his wife to say that he'd been stood up and would be home for dinner. Then, he vanished, and one of the great unsolved mysteries of the 20th century was born. 
Martin Scorsese's 'The Irishman' is about the man who says he killed Jimmy Hoffa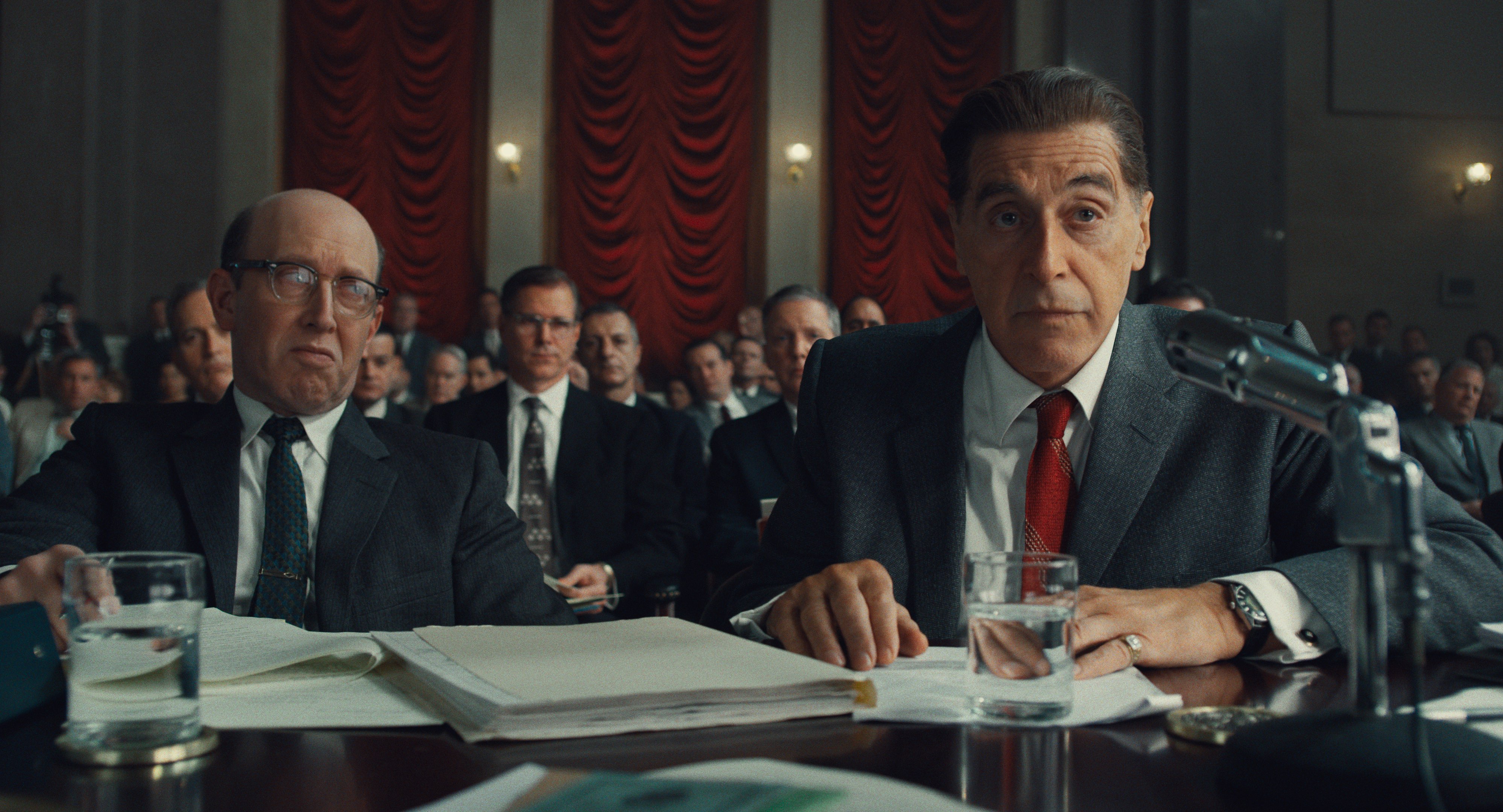 The prevailing wisdom is that Hoffa was murdered by the Mafia, who wanted to ensure that he would not return to power as the president of the powerful Teamsters Union following a stint in prison. But his body was never found and no mob associates were willing to provide information about what really happened to Hoffa. 
While there were plenty of theories — including a rumor that Hoffa had been buried in concrete under Giants Stadium in New Jersey — the case seemed destined to remain unsolved. (Hoffa was declared legally dead in 1982.) 
Then in 2004, a new book presented a fresh theory on what happened to Hoffa. I Heard You Paint Houses, written by lawyer Charles Brandt, is about the life of alleged mob hitman Frank "The Irishman" Sheeran. Sheeran (who died in 2003) claimed to have killed Hoffa on the orders of Mafia boss Russell Bufalino. The book — and Sheeran's story — form the basis of The Irishman, Martin Scorsese's new movie for Netflix.
Not everyone believes Sheeran's story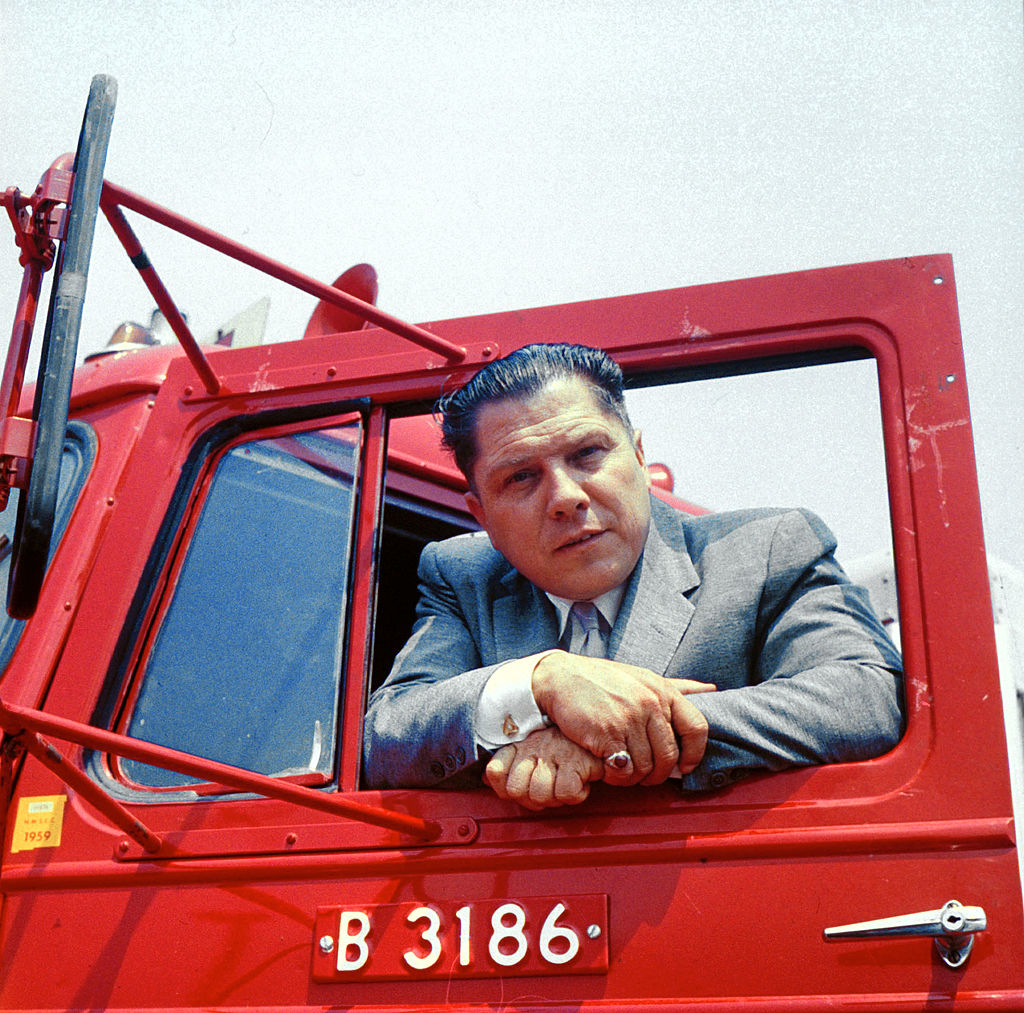 According to Sheeran's story, he went to the Machus Red Fox with two other mob associates. They drove Hoffa to a home in Detroit where he was killed. Sheeran claimed to be the one who pulled the trigger. 
While some find Sheeran's story compelling and credible — the book became a bestseller — not everyone was convinced by the wild tale. It's true that Sheeran was a corrupt Teamsters official based in Philadelphia who was friendly with Hoffa. He had mob ties and was known to be in Detroit when Hoffa was killed. But critics say that the idea that the largely unknown Sheeran was behind one of the most notorious murders of the past 50 years is ludicrous.  
In an article for Slate, Bill Tonelli outlined what he sees as the implausibilities in Sheeran's story. He talked to a number of law enforcement officials and mob experts who said Sheeran was lying. An FBI agent who once investigated Sheeran for other crimes called his claims "baloney, beyond belief." 
Dan Moldea, a Hoffa expert and author of The Hoffa Wars, went so far as to warn DeNiro that the story was bunk when he had a chance encounter with him in 2014. "I told him, 'Bob, you're being conned,'" Moldea recalled to the Daily Beast. 
De Niro says 'The Irishman' isn't telling 'the actual story'
De Niro, who plays Sheeran in The Irishman, told IndieWire that Sheeran's story "made a lot of sense to me." But he admitted that the movie isn't strictly factual.
"As Marty says, we're not saying we're telling the actual story, we're telling our story," De Niro said. 
Scorsese said the Sheeran audiences will see on screen isn't the same as the one interviewed for Brandt's book. 
"This is not Frank Sheeran in the film, it's some character we all created," he said.
In other words, viewers should expect a good story when they watch The Irishman. But don't take it as the gospel truth.