'The Irishman' On Netflix: How to Watch It As A Miniseries, According to One Journalist
Love a good story about a bunch of white criminals backstabbing each other? If you've already seen Goodfellas, Casino, and The Departed, you're in luck: Martin Scorsese has helmed another similar film, The Irishman. And you can watch it right now on Netflix, regardless of what the Oscar-winning director says.
Martin Scorsese's latest film is 'The Irishman'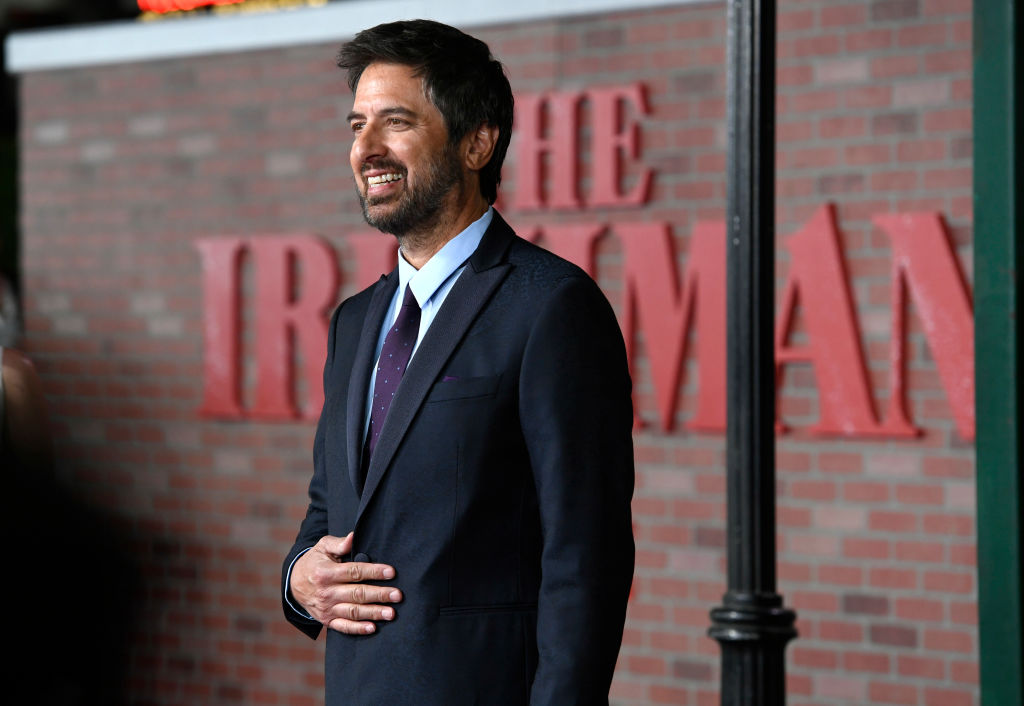 Scorsese has once again made a movie starring a lot of acclaimed actors about something historical and mob-related. The Irishman stars Robert De Niro as Frank Sheeran, a World War II veteran who goes from being a delivery driver to a hitman for a Pennsylvania mafia family. It's based on the nonfiction account of the true story, titled I Heard You Paid Houses.
The Irishman also features actors Al Pacino, Joe Pesci, and Ray Ramano as other gangsters. The supporting cast is lengthy and includes Anna Paquin, Harvey Keitel, Jesse Plemons, and Bobby Cannavale, among many others.
It has a theatrical release first
The Irishman debuted at the New York Film Festival on Sept. 27, 2019. It received plenty of praise, especially for the main actors, all of whom were cited for their great performances. Also celebrated were the de-aging effects used on them.
Because Netflix is looking to have this movie nominated at the 2020 Academy Awards, the rules required that it have a limited theatrical release. The Irishman debuted in select theaters in the U.S. and internationally on Nov. 1, 2019.
'The Irishman' is on Netflix
Despite the limited theatrical release, the film was always Netflix's to distribute. On Nov. 27, 2019, The Irishman launched on the streaming service worldwide. Though most Netflix releases come on Fridays, this one was specifically timed for viewing during the Thanksgiving long weekend in the U.S.
It's worth noting that many are surprised to see a Scorsese film distributed by Netflix, given the filmmaker's comments about the importance of distinguishing "cinema" and "popcorn movies," such as Marvel flicks. Clearly, we're in an era of a lot of change.
How best to watch it
When you know a movie is about to come on Netflix (a service which you already pay for), you're not likely to go see it in theaters — even if the director encourages you to. But there's another major reason a lot of people waited to watch The Irishman until Nov. 27. The film has a whopping 209-minute runtime. That's nearly four hours.
So yeah, watching from the comfort of your own home is preferable to many, given how much easier it is to break it up into smaller pieces. In fact, Alexander Dunerfos, editor-in-chief at the Swedish publication MovieZine, created the above helpful guide for dividing the film into four consumable, 50-70 minute chunks, treating it like a miniseries.
Jokes about 'The Irishman' on Netflix are rampant
Here's the thing about telling people the best way to watch a movie — very few are going to listen. Everyone likes to do things differently, and even if you intend for the audience to pay $15-20 each to sit in a quiet theater for four hours, most aren't going to listen.
Given the nature of the internet, people turned Scorsese's comments into a joke. Bill & Ted Face the Music writer Ed Solomon and Outline Deputy Editor Jeremy Gordon were among those who tweeted about this, coming up with other ways scenarios in which to watch The Irishman. The moral of the story? Just let people enjoy things.