The Jenelle Evans Saga Continues: Kaiser Has Been Removed From Her Care
Jenelle Evans' custody situation has always been precarious. While Barbara Evans maintains physical custody over the 9-year-old, Jace, the troubled reality star has been battling ex-boyfriend, Nathan Griffith for custody over their son. Now, it seems, that Kaiser has been removed from Jenelle's care and she's going to need to show up to court to get him back. Kaiser's removal from the home allegedly stems from an April 30th incident that left the family's French bulldog, Nugget, dead.
Why was Kaiser removed from Jenelle's care?
According to E! the 4-year-old told a school counselor about the events that unfolded in his home at the end of April. The counselor informed Child Protective Services, who visited Evans. The agency decided it was in Kaiser's best interest to be removed from the home. The entire situation apparently unfolded on May 10.
Jenelle refrained from discussing the situation at the suggestion of her lawyer, but as far as anyone knows Kaiser is still not back with his mother. There is no word on where he currently is and whether he is residing with a family member or if he is in the care of the state. Evans is allegedly working to regain custody.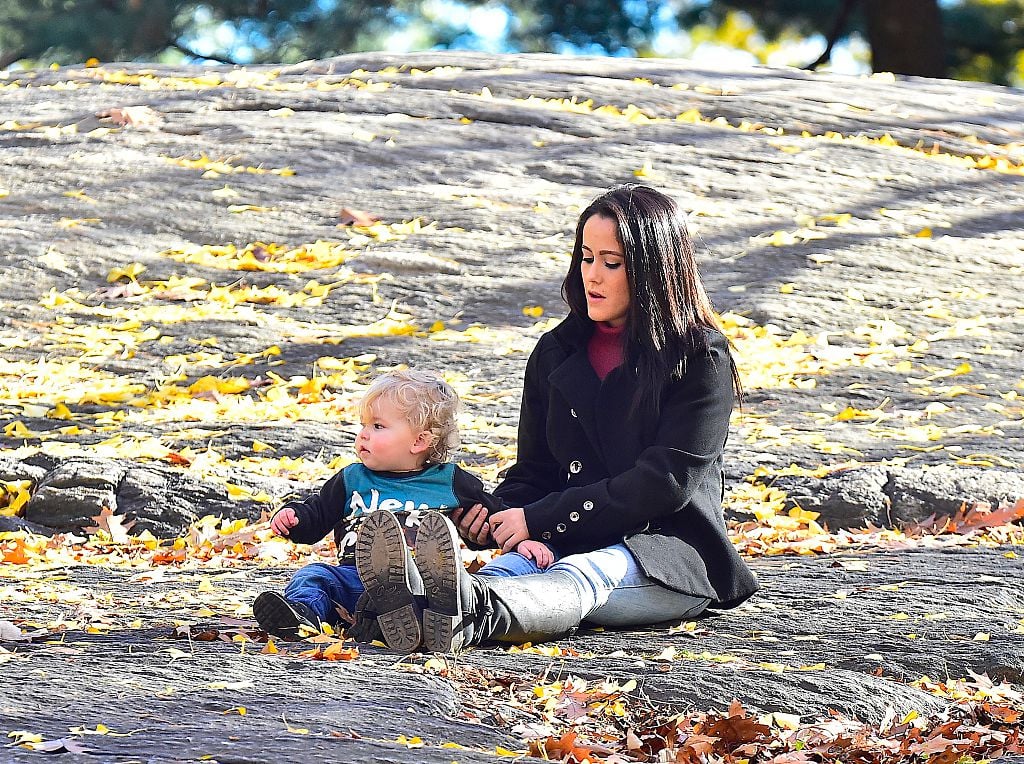 Kaiser was in the home when Eason attacked the family dog. His father is believed to be the first person to call 911 about the situation. Police officers were dispatched to perform a wellness check on the 4-year-old, but they found him healthy and well and left him in the care of his mother.
Where are Jenelle's other children?
Evans shares a two-year-old daughter with David Eason. She is also the mother of 9-year-old Jace. Ensley and Kaiser were in the home on April 30th when Nugget was killed, but Jace was on a cruise with his grandmother and legal guardian, Barbara.
Barbara maintains custody of Jace and allegedly has banned the youngster from visiting his mother at her home. Ensley has reportedly been left in the care of her parents – at least for now. CPS and Colombia County police are currently investigating the incident. Criminal charges pertaining to the brutal attack are expected to follow.
Could Nugget's death be problematic for Jenelle's custody hearing?
Nathan and Jenelle have been going back and forth in court to figure out a custody arrangement that is in Kaiser's best interest, and fans think Nugget's death is going to have a seriously detrimental effect on Jenelle's case. CPS's involvement certainly doesn't paint Jenelle in a positive light.
Griffith has long claimed that Eason was a danger to his child. He has accused Eason of abusing the boy in the past, and his most recent behavior is undoubtedly concerning. Fans have also called into question Eason's mental stability, and assume that he is abusive to Jenelle and the children. Barbara's refusal to allow Jace on the land indicates she agrees with this assessment.