'The Last Jedi' Director Rian Johnson Quietly Shuts Down Toxic 'Star Wars' Fans
Star Wars is one of the biggest film franchises in cinema history. But the series' widespread popularity has also given way to a severely divided fanbase. Fiercely passionate about everything from Ewoks to midichlorians, Star Wars fans can be quick to turn to the dark side.
The most recent example of how the "galaxy far, far away" brings the worst out of fans is, of course, Star Wars: The Last Jedi. That 2017 release — written and directed by Rian Johnson (Knives Out) — angered some moviegoers by largely undercutting elements of Star Wars: The Force Awakens. Now Johnson has a few words about the "fans" who have been so outspoken against his film.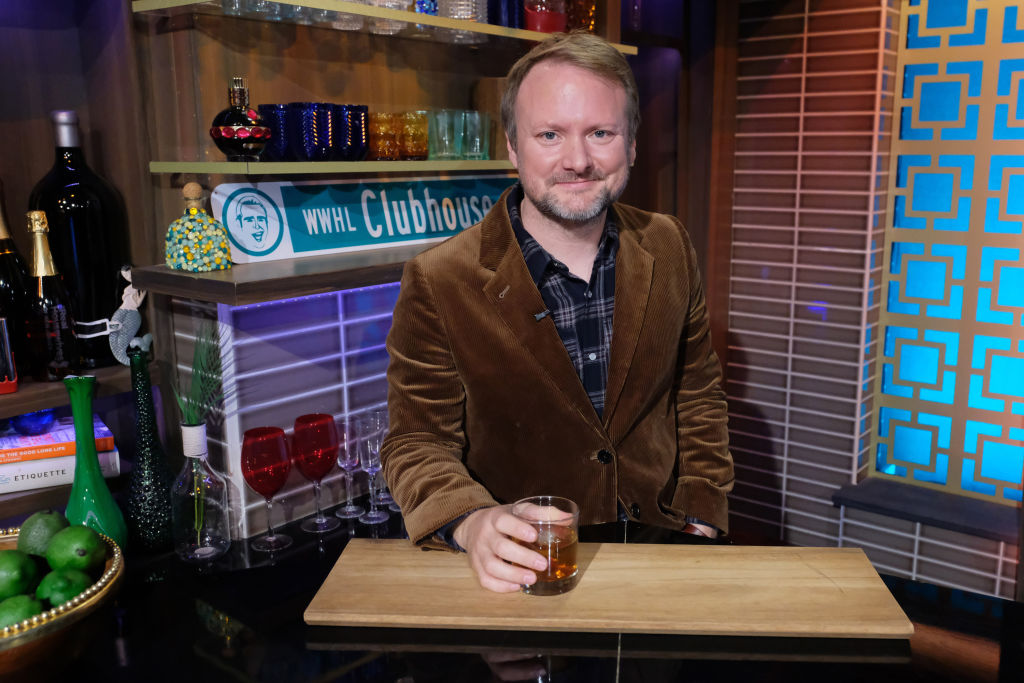 Rian Johnson on his 'Star Wars' experience
Any negativity aside, Johnson claims — in an interview with Variety — his time working on The Last Jedi has been nothing short of lovely. Of course, Lucasfilm has faced recurring issues with directors leaving projects early. Ironically, Johnson appears to be one of the few not to face creative pushback behind the scenes.
I can't speak to the experience that anyone else has had. I would caution that other people's sets are like other people's marriages. You think you know what's going on with them, but the only thing that's absolutely true is that you're wrong. I can only speak to my experience, which was an absolute dream from top to bottom, beginning to end. From Kathy [Lucasfilm President Kathleen Kennedy] to Bob Iger to J.J. [Abrams] to all the craftsmen.
Johnson might have been fully supported by the Lucasfilm team. But this didn't seem to translate to Star Wars fans. Still, it appears the director bears no ill will toward the producers and studio brass he interacted with during production on The Last Jedi.
The toxic 'fans' of 'The Last Jedi'
Much of the press surrounding the film these past two years has centered on its divisive reaction among fans. Considering some of the vitriol online regarding The Last Jedi and other recent entries in the saga, the Star Wars fandom has been consistently referred to as one of the most toxic out there. In the Variety piece, Johnson tackled this subject too.
You always have to contextualize how small a part of the fandom that section is. I'm not talking about people who like or dislike a particular movie. I'm talking about the people who have dedicated themselves to abusing people who are involved in the films. It's so small, but it gets blown up. Having been in the hurricane for the last two years, I can tell you that 95 percent of what I get even on Twitter is lovely and thoughtful and engaged, even when people don't like my movie. Having said that, it's a problem that every type of fandom is dealing with. It's almost a byproduct of this system that is the internet.
Johnson's remarks feel particularly aimed at folks who harassed The Last Jedi star Kelly Marie Tran following the film's release. Still, the director remains unflappable. Even now, he wisely recognizes this hateful group represents just a vocal minority of the Star Wars community. In minimizing their numbers and their impact, he undercuts their ability to eclipse others.
Is Rian Johnson still making a new trilogy?
With all the takedowns coming out of the toxic side of Star Wars fandom, it's easy to forget just how much others love The Last Jedi. Johnson created something distinctly his own and yet which taps into the spirit of the saga. So not everyone was disappointed when Lucasfilm announced Johnson was developing a new trilogy of fans.
Although we never learned anything about what Johnson may be planning, Lucasfilm has since hit the brakes on future Star Wars films. Fans might have to wait at least a few years before getting any new big-screen entry in the saga. While Johnson could still return to the franchise, the road ahead for Star Wars remains unclear for now.
At least fans have plenty to look forward to on the Disney+ side of things. The Mandalorian continues to draw attention, thanks to its diminutive breakout star. We'll see if Johnson makes his way back to Star Wars and, of course, if the fandom can begin coming back together in the meantime.