The Last Lennon-McCartney Song John and Paul Really Enjoyed Recording Together
When you read the stories of the late Beatles years, you hear one tale of warfare after another. If John Lennon isn't storming out of the studio for some reason, he's trading punches with George Harrison. And it wasn't just the guitar players.
In the summer of 1968, the other three Beatles watched as Ringo took off for Italy after taking flack from Paul McCartney for the drum part on "Back in the U.S.S.R." When George staged his own walkout early the following year, people around the band couldn't help thinking the end was near.
To Geoff Emerick, the legendary engineer behind Sgt. Pepper's and Revolver, the happiest he remembered John and Paul toward the end was early '68, when they were recording "Hey Bulldog." Prior to the heated White Album sessions, the old songwriting partners/friends still had their moments.
A lot changed with the arrival of Yoko in the studio, and true Lennon-McCartney collaborations became fewer and farther between. However, early in the Abbey Road sessions, John and Paul found that old spark. It happened when they picked up a crazy old song from two years earlier.
John and Paul had a blast recording the madcap 'You Know My Name (Look Up the Number)'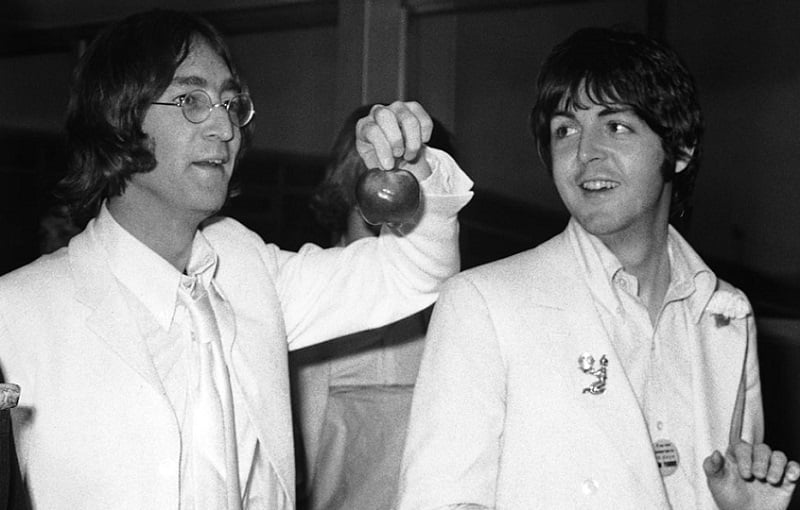 There might be no crazier Beatles track than "You Know My Name (Look Up the Number)," which went as the B side to the "Let It Be" single in 1970. It starts out with a funky opening with piano and drums before slipping into utter madness with sound effects, various characters, and other twists.
A little while in, John introduces Paul as a lounge singer with a Latin beat in the background and the two go for broke from there. The only thing that stays the same is the title of the song, which gets repeated about a hundred times. Looking back, Paul described how much fun they had recording it.
"We started off and we just did 20 minutes and it didn't work. Then we tried it again, and we had these endless, crazy fun sessions," Paul said in 1988. "I can still see Mal [Evans] digging the gravel [for a sound effect]. And it was just so hilarious to put that record together."
Whether it was the fact the song actually came from better days (i.e., 1967) or that it was a song they co-wrote, John and Paul's return to good spirits was obvious. In Mark Lewisohn's The Complete Beatles Recording Sessions, engineer Nick Web painted the picture.
"John and Paul weren't always getting on that well at this time, but for that song they went onto the studio floor and sang together around one microphone," Webb said. In terms of songs deserving the Lennon-McCartney tag, it was most likely the last they enjoyed doing together.
Those good vibes didn't hold for the later 'Abbey Road' sessions.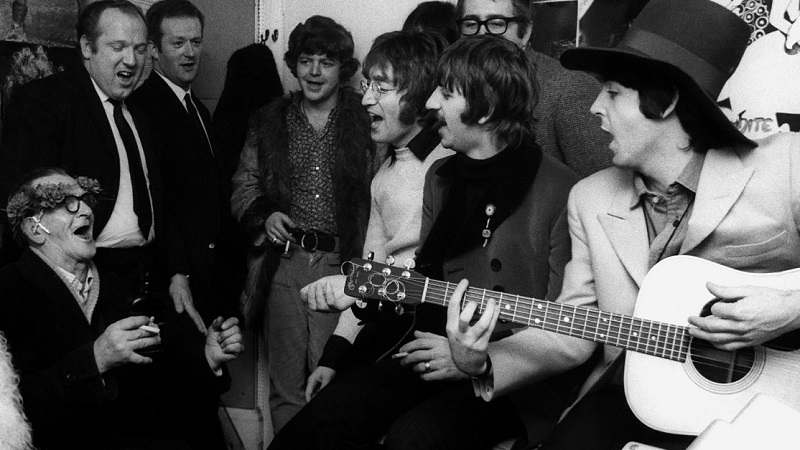 While The Beatles tried to be on their best behavior for the Abbey Road sessions, they couldn't fully shake the storm clouds that had hovered over the group since mid-'68. You could see it during the recording of "Maxwell's Silver Hammer," a track John didn't want any part of.
As they slogged through several days of "Maxwell," George and Ringo came to hate the song with a passion. Meanwhile, with George's songwriting powers nearing their peak, the Beatles lead guitarist didn't mind sticking it to Paul when he tried out a bass line for "Something."
It seemed John also had plenty of beef with Paul later in the Abbey Road sessions. In Geoff Emerick's recollection, John actually took over the piano part that Paul had come up with for "Come Together." (John also wouldn't sing harmony with Paul in the studio on that track.)
Indeed, as so many have written, The Beatles had their problems — something to be expected after a decade together. But during the nutty final sessions for "You Know My Name" in '69, John and Paul forgot it all and became two old pals working on a song together.
Also see: The Beatles Record John Lennon Called His Favorite With the Fab Four