The Last Lennon-McCartney Song to Hit No. 1 in America
Before The Beatles headed to America for their first tour of the States, Paul McCartney wanted one thing: a No. 1 hit. With a single atop the U.S. charts, Paul figured the band would have more opportunities and less chance of opening for a second-rate act.
When "I Want to Hold Your Hand" arrived in record stores in December 1963, the early returns looked promising. Sales were heavy right away and enthusiasm was high. With the Fab Four's appearance on "Ed Sullivan" only eight days away, it grabbed No. 1 on the Billboard Hot 100 chart.
The idea of The Beatles opening for other bands basically died that day, and another 19 chart-topping hits would follow. Even though McCartney's songwriting partnership with John Lennon changed over the years, the two bandmates always had songs published with both their names on them.
In 1970, after The Beatles had broken up, fans heard the last Lennon-McCartney song that would top the U.S. charts.
'The Long and Winding Road' hit No. 1 on June 13, 1970.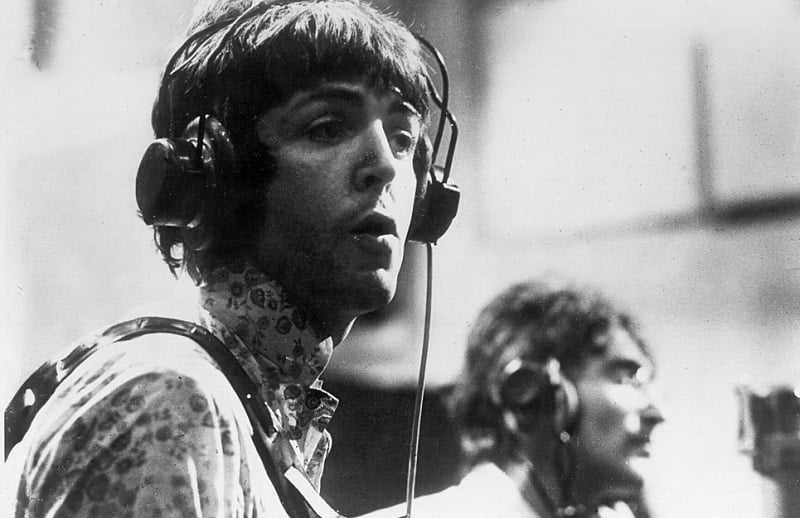 While it was listed as a Lennon-McCartney song, "The Long and Winding Road" was all Paul's. According to The Beatles Bible, he wrote the track at his farm in Scotland in 1968 and the band worked on it during the sessions that became Abbey Road and Let It Be.
Those recording dates, immortalized in the Let It Be documentary, took place in January 1969. However, the tracks used on the eponymous album (the Beatles' last) were not completed by the band and George Martin. Paul was basically on his ownby then.
That meant Lennon, Ringo, and George Harrison needed a producer to finish Let It Be in early '70. Lennon got Phil Spector — he of "Wall of Sound" fame — on the job. Spector went big with the takes of "The Long and Winding Road," adding orchestration and a choir part.
The remixing he did in the studio led to major disagreements between Paul, Spector, and Beatles manager Allen Klein, whom Paul opposed at every turn. Yet Paul's protests over Spector's changes fell on deaf ears. Klein pushed the record through, and Spector later gloated.
Meanwhile, Paul raged with anger. But that chapter of his life would end successfully — at No. 1 — whether he liked it or not.
'We Can Work It Out' might be the last real Lennon-McCartney No. 1.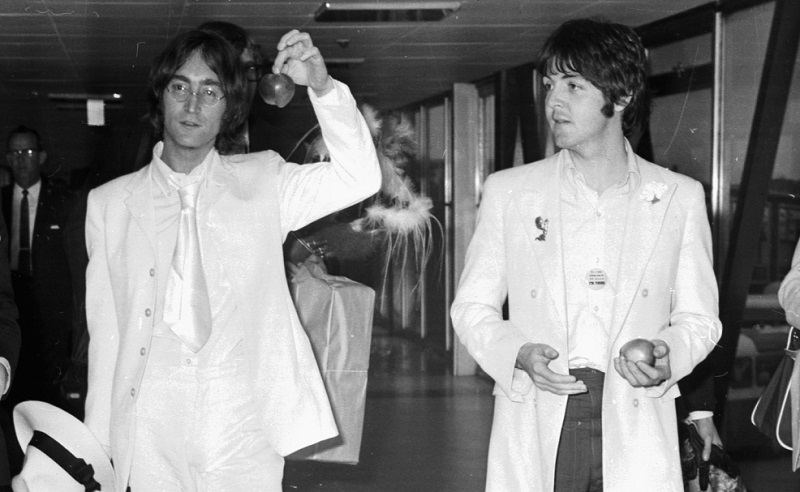 By the mid-'60s, Lennon-McCartney songs had either John or Paul behind them, and it isn't terribly hard to tell them apart. Looking at the band's biggest hits, you could hear a few bars of "Come Together" or "Hey Jude" and know which songwriting titan was behind it.
Earlier in their career, it was much harder. With "I Want to Hold Your Hand," the band's first No. 1, John described it as writing music "nose to nose." One came up with a chord; another added a few lyrics; and so on, till the end.
Looking back, the last real Lennon-McCartney collaboration might have been "We Can Work It Out." Released in late 1965, it featured a verse and chorus by Paul and the impatient middle eight by John. ("Life is very short" is the giveaway.)
"We Can Work It Out" hit No. 1 in January '66. At the time, no one could have known that an era just ended.
Check out The Cheat Sheet on Facebook!