Revealed: The Last Thing Princess Diana Ever Saw
Princess Diana died on a warm Paris night that will forever be ingrained in the minds of those who loved her. Diana would be gone just a few hours after her fatal car accident on August 31, 1997. The sinister aspect of it all is due to the fact that Princess Diana virtually predicted her own death in a car accident. In the podcast Fatal Voyage: Diana Case Solved, the investigators take a closer look at what we know of her death and what may have been the last thing she ever saw.
Princess Diana was paranoid that something was going to happen
Colin McLaren, a former homicide detective, investigates what really happened to Princess Diana. Along with investigative journalists Dylan Howard and Aaron Tinney, they embark on telling Princess Diana's story in full. She was making powerful enemies towards the final years of her life. She was also convinced that someone was going to tamper with her car and she would be in a car accident. This led many people to theorize later that something happened to her on purpose.
The media followed Diana to Paris and wouldn't leave her alone
From the very beginning of her engagement to Prince Charles, the media was all over Diana. She took it in stride for the most part. They even followed her to Paris with Dodi Fayed, her companion. They waited outside the hotel for them for hours to see what they would do next.
While visiting the Ritz, the paparazzi didn't let up and Dodi had the brilliant idea to use a decoy car and take off from the back to outsmart them. Henri Paul, their driver, proceeded to speed away well over safe limits. The couple, who had just seemed to find happiness together, would never be together again. While driving to Dodi's flat, the accident Diana had long suspected might happen actually occurred.
"Late at night, they took that fateful journey across Paris, underneath the bridge, into her final chapter," McLaren said in the latest episode called Death in Paris.
What was the last thing that Princess Diana saw?
On her way to her tragic end, Princess Diana was most likely looking out the window. According to her former butler Paul Burrell, he knows what the last thing she ever saw would have been. "The last thing she saw was the Eiffel Tower lit up," Burrell said. "As you enter the tunnel, the last thing you see is the Eiffel Tower on the left bank."
Princess Diana died in a tragic car accident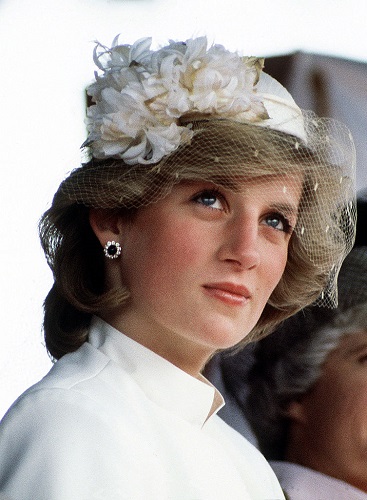 If Princess Diana had never left the hotel that night, she might still be alive today. She wasn't wearing a seat belt, something that would have been critical to keeping her alive. Henri Paul was driving at high speeds and even drove through a red light to outrun the paparazzi.
As her vehicle entered the tunnel, a white Fiat Uno collided with the vehicle in some way. There was paint on Diana's vehicle that matched the other car. The Mercedes carrying Diana hit a pillar and spun. Dodi and the driver died at the scene. Numerous photographers were on hand right away and allegedly took pictures of the wreckage. Many members of the paparazzi were arrested when the police arrived.
Princess Diana died a few hours later at the hospital in Paris. Her death left the world tragically shocked and in disbelief. She is still mourned by people all over the world.