'The LEGO Batman Movie': Everything We Know So Far
Everything is, indeed, awesome. Warner Bro.'s announced that an upcoming spinoff to 2014's wildly successful LEGO Movie will focus on one of the film's most popular characters: LEGO Batman. It's great news for fans of the original animated film, and for those of us that are let down by Batman vs. Superman: Dawn of Justice. After all, if we can't enjoy a live action Batman movie, a computer-animated brick version of the Dark Knight is a pretty solid consolation prize.
Many details about The LEGO Batman Movie aren't clear. At this point, we only have the teaser trailer and some preliminary production info at our disposal. But we do still have plenty to go on. Here's everything we know about so far about The LEGO Batman Movie.
[Update, 7/25/16: Added new trailer that debuted at San Diego Comic-Con 2016 (see below).]
[Update, 11/4/16: Added latest trailer, below.]
1. The cast is awesome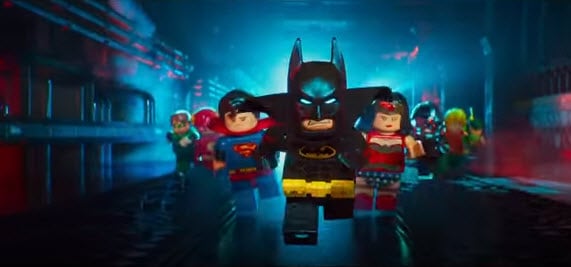 First things first: Will Arnett is reprising his performance as the overly confident and emotionally impaired brick Batman. And while, in theory, an entire film with just his character might be worth watching, the LEGO Batman Movie has some stellar bat talent in its impressive bat roster.
Ralph Fiennes will be playing Alfred, Bruce Wayne's butler. Arrested Development's perpetually awkward Michael Cera has been cast as the voice of Robin, the caped crusader's youthful sidekick, and Rosario Dawson will bring her blend of sweetness and toughness to Batgirl. And Zach Galifianakis will be playing the nefarious Joker.
It remains to be seen whether Chris Pratt, Elizabeth Banks, or Morgan Freeman will reprise their popular performances from the original LEGO Movie. But the teaser trailer revealed that at least a few more members of the Justice League should be making an appearance. So with or without the original core characters, LEGO Batman's cast should be more than worth the price of admission.
2. There's a new creative team on board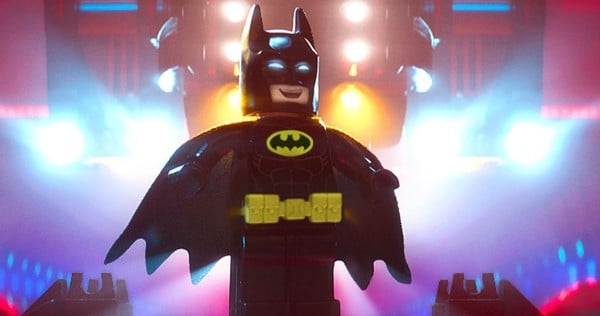 The LEGO Movie was co-written and directed by Phil Lord and Christopher Miller. While the duo will still be involved with The LEGO Batman Movie as producers, they've handed the creative reigns to director Chris McKay and screenwriter Seth Grahame-Smith. McKay is already familiar with our favorite LEGO superhero — he was the first film's editor. Grahame-Smith is new to the franchise, but he's got several impressive writing credits under his belt, including this year's Pride and Prejudice and Zombies. Together, they could bring a new perspective while still managing to stay true to the essence of what made the first LEGO movie so successful.
3. It will up the ante on action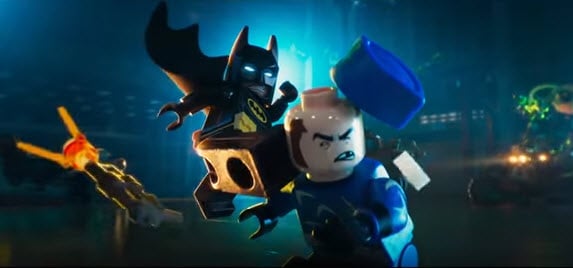 Sure, it's not going to beat Batman vs. Superman or Captain America as far as awesome superhero action is concerned. But from what we can tell, LEGO Batman should still have more excitement than your average animated film. In the teaser trailer, we can see the Dark Knight flying through Gotham, running heroically through the streets with the rest of the Justice League, and telling his assistant that he saved the city again. So it's safe to say that LEGO Batman will give us a chance to truly see the brick hero's evil-fighting skills in action.
4. It will have plenty of irreverent humor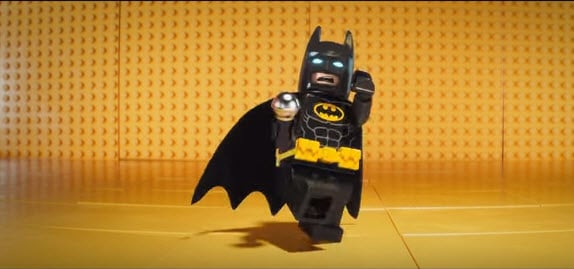 The teaser trailer revealed little about the details of the LEGO Batman plot – other than that the titular character has a Siri-like virtual assistant in his batcave and enjoys reheated lobster as much as fighting crime in his batmobile. But it did give us a glimpse of the movie's tone – and from what we can tell, it stands to be just as funny as its predecessor. From Batman beat-boxing about his amazing filmmaking skills to his awkward interaction with a microwave, The LEGO Batman teaser gave us some great hints about the movie's offbeat tone. And it made it clear that just because the often mirthless Dark Knight is in the spotlight doesn't mean it will skimp on the humor.
5. It's going to be great for adults, too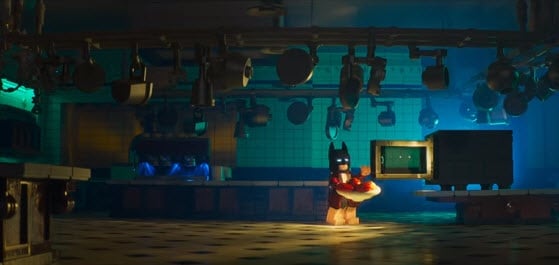 Animated films have come a long way in terms of including content that won't bore adults to tears. But some do handle this difficult task better than others. The LEGO Movie was a great example of a movie that blended humor for both kids and adults. And from what we've seen so far, the LEGO Batman spinoff should continue it's hilarious legacy. The teaser trailer's emphasis on Batman's boring domestic life is just one indication that it will balance kid-themed jokes with those that will resonate with us old timers, too.
The LEGO Batman Movie hits theaters on February 10, 2017.
Check out Entertainment Cheat Sheet on Facebook!