The 'Love and Hip Hop: Miami' Super Trailer is Here With Slaps, Cursing, and Joseline Hernandez
Hot off the heels of a dramatic Love & Hip Hop: Hollywood reunion and a fiery start to the new season of Love & Hip Hop: New York comes yet another round. VH1 is doing it again in Miami with season three, and the super trailer is but a tiny preview of what's to come with the latest installment in the "Magic City." Viewers should expect more than Joseline Hernandez's anticipated return and Trick Daddy's rants.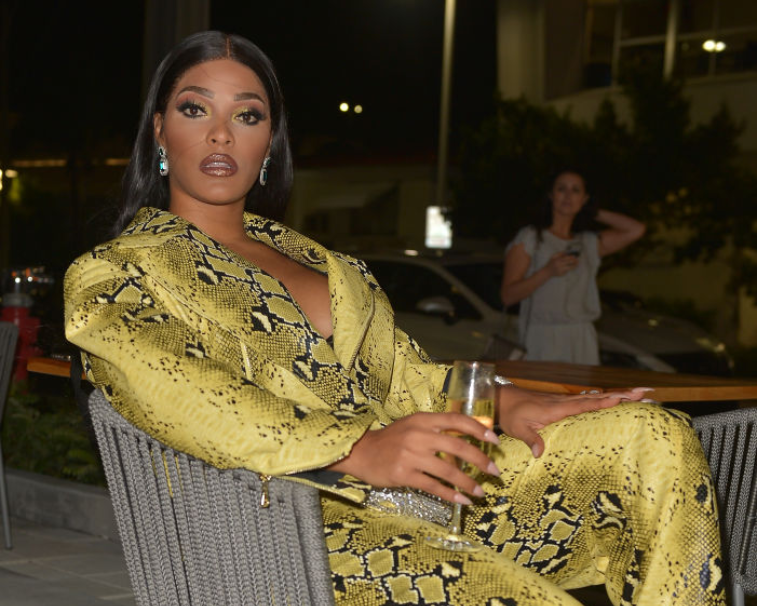 Super trailer introduces newbies
More than a teaser, this super trailer kicks off with narration by the familiar voice of Trick Daddy and a glimpse of Trina coping with loss of her mom. Amara La Negra is worried about her business dealings with her manager, Julian, a newcomer to LHH who has bad blood with Trina. That's not good.
Other Love & Hip Hop: Miami newbies include Miami rapper Brisco, Hood Brat, Sukihana, PreMadonna (previously seen on LHHATL) and Joseline.
New relationships are everywhere
Amara is dating the younger brother of Shay Johnson, Emjay, and it looks like the two ladies became close as a result of that. But will Amara's renewed friendship with JoJo cause a rift with Shay? Of course it will! We're not sure what led to the "kumbaya moment" between Amara and Jojo after the whole "She put roots on me" drama, but clearly Shay is not feeling the bond because she and Jojo do not get along. Remember their fight? That may make things rocky for Amara and Emjay.
Trick Daddy also has a new lady in his life, and her name is Nikki Natural. She just so happens to be an aspiring artist. However, it doesn't seem like he's gotten over his estranged wife, Joy, and that little detail will undoubtedly create some explosive interactions.
Who else has a new boo? None other than Joseline, who is on deck with her fiancé Balistic Beats, a music producer. The two have been showering affection on each other on Instagram for months, and fans will finally get to learn more about Joseline's new man.
What brought Joseline to Miami?
Miami was once Joseline's old stomping grounds before Love & Hip Hop: Atlanta made her famous, and her return to the city is about work and success. Viewers will see her grinding to boost her music career with her man by her side. It's unclear if her daughter, Bonnie Bella, will be a part of the show this season.
"I know I've got a lot of haters, but there ain't nothing this Puerto Rican princess can't handle. I'm back b*****s!" She even has Trina toasting to her takeover. Fans are looking forward to seeing how Joseline meshes with Amara, Shay, Bobby Lytes, and the rest of the cast members this season.
When does 'LHH Miami' premiere?
Fans of this branch of the series can look forward to its arrival on Jan. 6 at 9 p.m., immediately following Love & Hip Hop: New York. Get ready for the heat with this lineup of new and returning cast members.