'The Magicians' Season 5: What Will Things Be Like Without Quentin?
Left with tears of sadness or anger, fans of The Magicians watched Quentin Coldwater dissolve into specks of void in season four's finale. If he was one of your favorite characters, the moment shocked you and felt like a punch, and if you're indifferent, you may still be wondering what will become of the story now. As the heart of the TV series, Jason Ralph's Quentin possessed a quiet courage and level of compassion that served as his strength—and sometimes hindrance.
But he learned just how important he was in the finale, and now viewers want to know how his friends will fare without him. Fans are debating how the show will go on without Quentin Coldwater with many wishing for some sort of resurrection, but here's why it doesn't seem likely.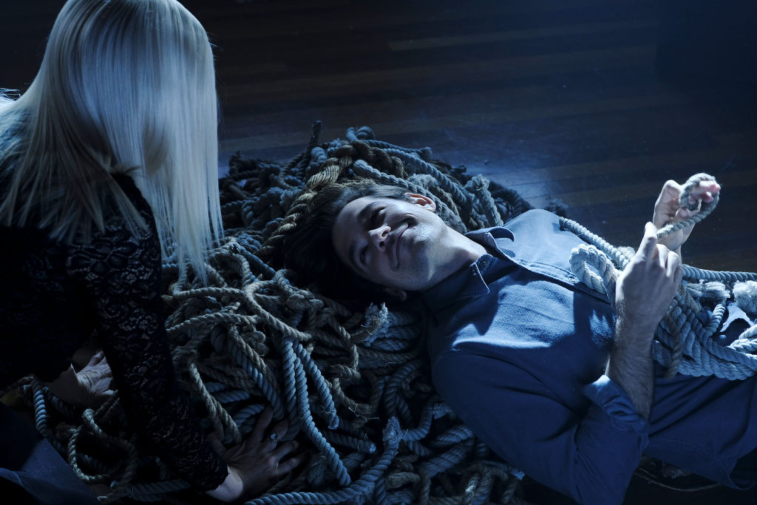 Jason Ralph has definitely left the show
We can't rely on ghostly pop-ups or flashbacks with new footage of Quentin for season five, because Ralph isn't returning. People want him back and it'll be hard to watch the aftermath of the character's departure, but there are no plans for his return or for his replacement.
'The Magicians' is full of plenty of strong characters
One of the things that's been repeated by the cast and showrunners of the series is that grief is something they'll be experiencing and exploring together. As Julia, Alice, Penny, Eliot, Margo, Kady, Dean Fogg, and Josh work through their emotions over Quentin's loss, it will force them to interact in a new way and still keep the character woven into the story.
With that in mind, each of the core characters are strong on their own, and this will give The Magicians the opportunity to let each of them—and their relatable struggles—shine. During San Diego Comic Con this past summer, showrunner Sera Gamble said that these characters are written for every life situation, whether it has to do with mental illness, who you love, or figuring out what your purpose is, and those elements resonate with fans.
Gamble told Den of Geek the theme of grief is something that will drive the story in season five:
"Quentin's death touches every character on the show in unusual and unexpected ways. It will bring some of them closer together; it will put some of them at odds, and it brings things out in these characters that's really deep and specific. And it's stuff we were really looking forward to writing."
Besides the main group returning, there will also be guest appearances this season from Sean Maguire, American Gods actress Yetide Badaki and others.
Will Alice go left, right, or zigzag without Quentin around now?
This character has been on shaky ground with fans for the past couple of seasons, but she is probably the one who is most traumatized by Quentin's death. They just made up, and she witnessed his sacrifice and Penny 23 could barely get her out of the room quick enough. It's true she has new responsibilities at the library, but the weight of that loss could either help her grow or throw her down a dark path.
What about Julia and Eliot, the two others who were close to Quentin?
The cast believes everything will be alright. Hale Appleman has said his character Eliot will probably never look at love the same way again thanks to his experience with Quentin in that one timeline where they spent a lifetime together. It changed Eliot in a good way.
In an interview with Entertainment Weekly, Olivia Dudley (Alice) said she thinks the collective mourning and the excess magic will lead to some beautiful storylines for season five. From what's seen in the trailer for the upcoming installment, Fillory needs Quentin to help them save the world, so his presence will still be there, but Julia is looking to pick up the mantle in his stead for another hero's quest.
Fans are hopeful that Quentin's existence won't be glossed over and the series will still be steeped in adventure, personal growth, magic, and the level of storytelling that is weird, tragic, funny, and wonderful. It sounds like he'll still be around in spirit.