The Major Problem With All the New Streaming Services Like Disney+
If the so-called "streaming wars" seem a little bit annoying right now, no one should feel alone in this opinion. There's a good argument to be made whether too many streaming services exist at the same time rather than rolling out gradually.
Well, not all on the slate are out now. Two more being added to the mix won't arrive until next spring (Quibi and HBO Max), both of which could change the streaming game further.
In the meantime, having Apple TV+ and Disney+ begin a week apart is already giving some people media fatigue. How this shakes out a year from now will be more than a little interesting.
Nevertheless, some clues are already available on who really survives two years from now and who might ultimately fall.
A new poll shows streaming service fatigue is beginning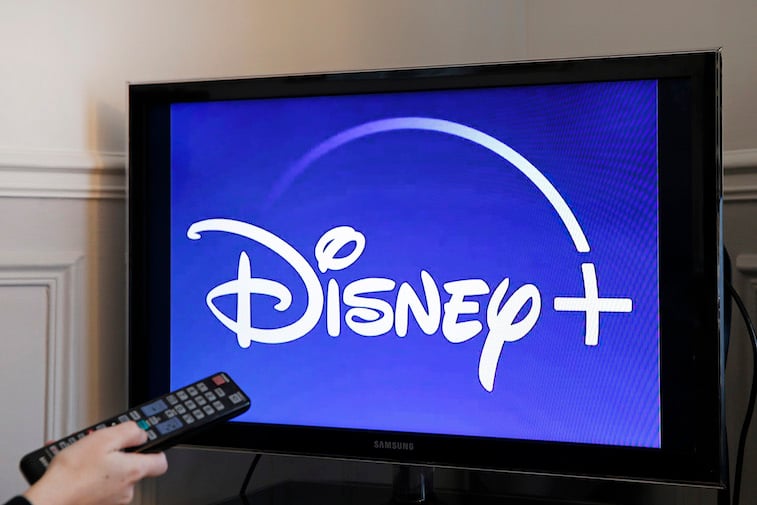 Vice recently published a few new polls showing consumers are starting to find all the streaming platform options a little bit overwhelming. While they're taking advantage of them, most surveys show consumers are worried about each service adding up over time and becoming as expensive as regular cable.
No doubt the cheap monthly rates of Apple TV+ and Disney+ are attractive compared to the increased rates at places like Netflix, Hulu, and Amazon. How many more streaming services customers will take on, though, is still up in the air.
Doing the math, one might think most consumers would only be able to keep up with no more than five platforms at a time. At the moment, that's likely Netflix, maybe Amazon, Hulu, Disney+, and Apple TV+.
Official sources say customers are only taking on three platforms at a time. What this means when HBO Max and Quibi arrive next spring is anyone's guess.
By then, Disney and Apple may be raising their rates after hooking their subscribers with initial low rates. Disney will certainly be expanding, making their inevitable rate hike one customers will likely accept based on the content choices.
The time's coming when consumers are going to rebel
Other recent reports show consumers are becoming frustrated at what they deem is streaming decentralization. Some might find it unbelievable 300 streaming services currently exist in the United States. Most people probably didn't know this, and there's no way the majority of those will be able to survive the more crowded the market becomes.
What it comes down to is which streaming service provides the most options for the lowest price. Since so many platforms exist now that provide exclusive content, it makes it harder to make the right choice. Many seem to be looking for those offering cable channel bundles containing HBO or Showtime shows. Apple TV+ does offer these, albeit charging extra to rent episodes.
At the moment, Amazon does offer the most in the way of comprehensive shows and cable channel streaming. This doesn't take into account all content owned by Disney becoming unavailable any other place except Disney+.
With this in mind, one would think Disney and Amazon might be the two coming out victorious in the end. Then there's that platform Quibi and whether they can set a new precedent for short-form entertainment.
What does streaming look like by the beginning of 2021?
Jump ahead about a year and a half and the Top Five streaming services in the U.S. might look a little different from what they are now. Based squarely on dependable brands and scheduling, Disney+ might end up being the leader by then. Netflix may still be hanging in at second or third place, followed by HBO Max and perhaps Apple TV+.
Latter could suffer eventually if their originals don't continue to capture the public's imagination. At the same time, Quibi could move in for dominance thanks to offering 10-minute videos with A-list stars starring in micro shows and movies.
Much of these outcomes depend on the economy and whether streaming starts becoming overpriced.
A decade out, Disney+ may end up being the true dominant streaming source for a new millennium, especially if they acquire more properties without breaking anti-trust laws.