The Major Reason Kate Middleton Won't Announce Her Fourth Pregnancy Yet
It seems like royal fans have been speculating over a fourth pregnancy for Prince William and Kate Middleton ever since Prince Louis was born. The Duke and Duchess of Cambridge obviously don't mind having a big family – and at one recent appearance, the sight of a small child made Kate say she was feeling "broody" (the British equivalent of yearning for a baby). People have been anticipating a royal baby announcement any day now.
But even if Will and Kate do plan to expand their family soon, there's a very good reason why they'd keep it a secret for the time being.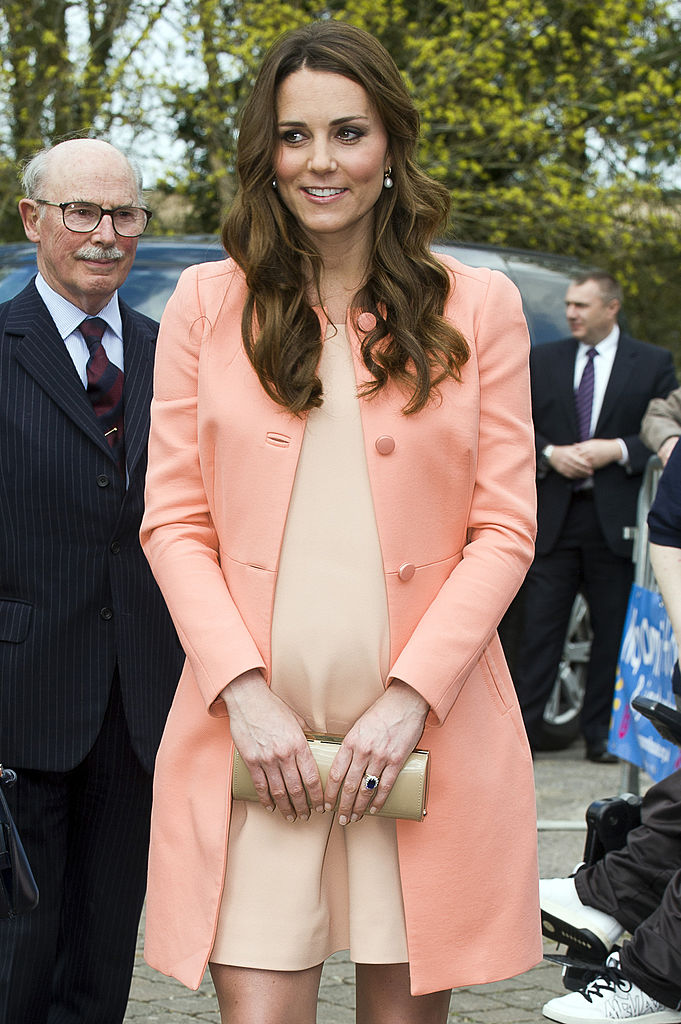 Do Prince William and Kate Middleton want another child?
Broody or not, Kate Middleton also admitted that her husband would be "very concerned" if the Duchess got pregnant again. There are several reasons for this – for one, Kate is already 37, meaning any subsequent pregnancy would be at risk for complications associated with Advanced Maternal Age (AMA). That doesn't mean she shouldn't have another – just that the pregnancy would be more high-risk.
Second, Kate Middleton suffers from a condition called Hyperemesis Gravidarum while expecting. This "extreme morning sickness" can cause nausea, vomiting, dehydration, and malnutrition in pregnant women. In some cases, it even leads to hospitalization.
Is it worth it for another baby? Perhaps. But the couple will need to think long and hard before committing to having another child.
Why would Kate Middleton wait to announce her pregnancy?
But even if Kate Middleton is secretly pregnant right this minute, don't expect that she's going to make any official announcement anytime soon. That's because of another royal baby who will be making his or her debut in just a few weeks.
Prince Harry and Meghan Markle are expected to have their first child in late April or early May, so Prince William and Kate Middleton will naturally refrain from making any pregnancy announcements until that happens. They don't want to steal the spotlight from their family members – especially since there are rumors of tension between the brothers. Making an announcement now would just make things worse.
Of course, there's a good chance that Kate Middleton isn't pregnant and there's nothing to announce anyway. But the point is that even if she was, there's almost zero chance of hearing about it until a good bit after Meghan and Harry's baby is born.
How many children will Prince William and Kate Middleton have?
The Duke and Duchess of Cambridge have never officially declared how many kids they plan on having – possibly because they aren't sure how many they want. With two boys and one girl, they're already well ahead of the national average when it comes to family size. (The average number of children per household in the United Kingdom is 1.9).
But with an exceptional royal nanny who they trust and no shortage of money for raising the kids, there's no reason that Prince William and Kate Middleton would choose to stop at three kids for the reasons most people choose to limit their family sizes. Soon enough we'll learn the answer!